Hernia Mesh Recall
Lawsuit
Hernia mesh implants are medical devices used to treat hernias, which occur when an internal organ or tissue bulges through a weak area in the muscle or tissue wall. While these implants can be effective, thousands of people have filed lawsuits due to severe complications from hernia mesh implants.
What Are the Symptoms of Hernia Mesh Rejection?
The types and severity of complications and symptoms that patients experience vary widely depending on their individual circumstances. Common complications include infection, chronic pain, shrinkage, tissue erosion, mesh migration, and fistulas or obstruction in small/large intestines. In addition to these physical complaints, many patients also experience emotional trauma due to the prolonged pain they must endure as a result of the implant's failure.
Rejection Complications
When a patient experiences rejection of their hernia mesh implant, they can experience inflammation, severe pain, sepsis (infection in the blood), adhesions (painful bands of scar-like tissue that form between organs), migration (when the implant moves from its original placement), perforation (when the implant punctures nearby organs) recurrence (hernia returns after being treated with hernia mesh), and seroma (fluid buildup in soft tissues).
Rejection is one of the most common problems associated with hernia meshes; however, it is not always immediately noticeable. It often takes months or even years for symptoms to manifest themselves.
How an Attorney Can Help With Your Case
As you can imagine, filing a bad hernia mesh lawsuit against a large corporation can be an intimidating task. A lawyer will know exactly what evidence needs to be gathered to prove that the manufacturer was at fault for your injuries or illness caused by the hernia mesh patch used during surgery.
Additionally, they will also be familiar with insurance companies and other parties involved in these cases who may try to dispute some or all of your claims—something that may be difficult for you to handle alone. Lawyers specialize in negotiating settlements so that you don't have to do it yourself and risk not getting what you deserve out of the settlement.
Finally, an attorney will also provide emotional support throughout this stressful ordeal. They understand how difficult dealing with medical issues can be and will do whatever they can to ensure that justice is served on your behalf.
What Is The Average Payout for a Hernia Mesh Lawsuit?
The average payout for a hernia mesh lawsuit is difficult to determine due to the variety of cases and the complexity of the damages. Many individuals who have experienced personal injury due to hernia mesh products have sought legal counsel to receive compensation for their pain and suffering. Some hernia mesh lawsuit settlement amounts are $50,000, while others settle for $1 million.
Your lawyer can help you negotiate with the manufacturer of the hernia mesh product for an out-of-court settlement agreement. This agreement details how much money will be paid out by the manufacturer in exchange for dropping any further legal action against them. It also stipulates that all parties involved must keep all information related to the case confidential and not discuss it publicly. The amount of money offered in these agreements can vary significantly, depending on how severe your injuries are and how long they lasted.
The most common damages covered in a hernia mesh lawsuit settlement include medical bills (past and future), lost wages, pain and suffering, reduced earning capacity, loss of companionship, and loss of enjoyment of life.
How Do I Qualify for a Hernia Mesh Lawsuit?
In general, you may qualify to take legal action in a hernia mesh case if:
You suffered serious side effects or complications.
You required revision surgery for your mesh patch hernia repair.
Your loved one passed away as a result of hernia patch complications.
If you experienced any of these issues due to your hernia patch surgery, then you should contact an experienced personal injury lawyer.
How Long Do I Have to File a Hernia Mesh Lawsuit?
It's important to understand the legal timeline of filing your hernia mesh lawsuit, as it affects your ability to pursue a claim. In California, the statute of limitations usually gives you two years from the date of injury. However, there are exceptions — such as the discovery rule — that can extend this time frame.
The Discovery Rule Exception
The Discovery Rule is an exception that gives you extended time from the date of discovery (or the date it should have reasonably been discovered) that your injuries were caused by a defective product, such as hernia mesh failure.
It is important to talk with an attorney as soon as possible if you think you have a claim, even if it has been more than two years since your hernia mesh surgery or initial diagnosis. An experienced personal injury lawyer will review all relevant facts and determine whether any exceptions apply to your case.
How Long Does a Hernia Mesh Lawsuit Take?
Unfortunately, there is no one-size-fits-all answer, as several factors can contribute to the length of a hernia mesh case.
There are several stages involved in the lawsuit process, which can affect its duration. These include gathering evidence, conducting depositions (interviews with witnesses or experts), submitting written arguments back and forth between lawyers, pretrial hearings, and finally, going before a judge or jury at trial. Any or all of these steps can take months or even years, depending on the circumstances surrounding your particular case.
Additionally, court backlogs can also impact how long it takes for cases such as these to be resolved. The courts are only able to hear so many cases per day due to limited resources; therefore, hearings and trial dates can become delayed due to a backlog of cases awaiting resolution.
Contact Gomez Trial Attorneys For Assistance
Taking legal action against a large corporation like a medical device manufacturer can seem daunting, but with the right representation, it does not have to be an intimidating experience. The attorneys at Gomez Trial Attorneys specialize in personal injury law and understand how difficult this time may be for those affected by defective products involved in the hernia mesh recall. We work hard every day so our clients get what they deserve — justice.
Contact Gomez Trial Attorneys today by calling 866-TRIAL LAW (866-874-2552) or by contacting us online.
"They held my hand the whole time and kept me in the loop on every aspect of my case which was very refreshing to me. They helped me get my settlement offer as fast as possible and I was able to keep my farm."
Our Process...
Easy as 1. 2. 3!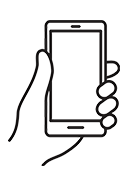 We will determine your case and submit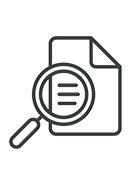 You will get regular update from us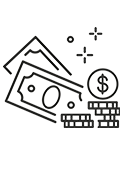 Collect your compensation

"John helped me find doctors, he referred me to his neurologist, his physical therapist, I mean, anything I needed he was right there, every step of the way. I couldn't have asked for a better result from all of this, I would absolutely recommend Gomez Trial Attorneys."

"During the time I was working with Gomez Trial Attorneys, they treated me very, very well. 100% of the time, they believed me, and they were very compassionate. They felt sorry for what happened and they understood the therapy process."

"They held my hand the whole time and kept me in the loop every aspect of my case which was very refreshing to me. They helped me get my settlement offer as fast as possible and I was able to keep my farm"

"The Gomez experience was the best experience it could be for me really, only positive things to say. They really were there every step if the way. Thanks to Gomez Trial Attorneys my dad is able to support my family as a single father"

"He opened the door for me to join his firm to help other brain Injury survivors and I never met another firm who is like this who was so understanding and caring who took the extra step and walked the extra mile with their clients and this is the best"

"I am very satisfied with the outcome with Gomez and I would definitely recommend Gomez to anybody, we tell people all the time, Get Gomez! They are really thorough with everything and they make you feel real comfortable."

"Just helped us through, guided us through, I kept notes all those years, we had questions all the time and they would always keep us informed of what was going on. They just unlayered it, layer by layer, I've never seen anything like them. Thank God for them."
Get your
free consultation
24/7 Support & Free Consultation