Whether you're five or 55, riding your bike is a great way to get exercise and spend time outdoors. In southern California, there's no shortage of beautiful weather, making it easy to take a bike ride pretty much all year long. However, before you hop on your bike and hit the road, it's important to take steps to prioritize your safety. In just two years, 455 cyclists died in California. The last time the fatality rate was that high for a three-year period was the early 1990s. If you or a loved one has been injured in a bicycle accident in California, contact a California brain injury attorney as soon as possible.
A Closer Look at When and
Where Bike Accidents Occur
A bike accident can happen anyplace, anytime. Statistically, there are certain hours of the day and certain locations where bikers are most at risk. While you can't always avoid biking under these circumstances, simply knowing the risks can help you make smarter choices.
Here are a few key points to keep in mind the next time you pull out your bike:
75 percent of cyclist fatalities occur in urban areas. This should come as no surprise. Busy streets mean bicyclists will have to interact with motorists more frequently, automatically increasing their risk of a collision.
The majority of fatalities DO NOT happen at intersections. Many people assume that accidents happen most frequently when a bicyclist is crossing the street, but this is not the case. According to the National Highway Traffic Safety Administration (NHTSA), only 27 percent of biker fatalities happen at an intersection.
There is no difference between day and night when it comes to fatal accidents. According to the NHTSA, the time of day doesn't really matter when it comes to bicycle accidents. The number of fatalities is almost identical for both day and night. In fact, there are slightly more accidents during daylight hours than at night.
San Diego is one of the safest cities for bikers. According to PPM, Bike and Walk Alliance, San Diego comes in at number nine for safest cities to bike in. Meanwhile, three other California cities made the list for most dangerous, including Los Angeles, San Jose, and San Francisco.
Common Causes of
Bicycle Accidents
It's not only important to understand when and where bike accidents happen, but it's also important to understand why they happen. Common reasons for bicycle accidents include:
Distracted Driving
In urban areas (where most accidents occur), drivers and bicyclists often share the road. Bicyclists might have their own designated bike lane or they may have to ride with traffic. Unfortunately, distracted driving is a serious problem. In one year, distracted driving killed 2,841 people, including 77 cyclists. If there is a designated bike lane, stay in it.
Drunk Driving
Drunk driving is dangerous. Drivers who drive under the influence of alcohol (or drugs) are more likely to make poor decisions and lose control of their vehicles. These drivers may drive too fast, run traffic signals, and/or drive erratically. If you see a driver swerving or acting strangely, be very cautious. If you can, get off the road to avoid being in the path of the driver.
Failure to Yield the Right-of-Way
While the majority of cyclist fatalities happen outside of intersections, over 25 percent do occur in intersections. These accidents may happen when the driver or the cyclist assumes that he or she has the right-of-way or when a driver doesn't look before turning into the path of a bike.
Speeding
Drivers tend to underestimate the dangers of speeding. Speeding increases stopping distance and decreases reaction time. If a speeding driver does not see a cyclist, the driver may not have enough time to stop.
Do Bicycle Helmets
Prevent Head Injuries?
A bicycle is no match for a 4,000-pound vehicle. A collision between a bicycle and a vehicle can lead to catastrophic consequences. Will a bicycle helmet prevent a head injury in these types of collisions? Researchers looked at past study results and found overwhelming evidence that bicycle helmets do indeed reduce the chance of head injury. Additionally, helmets may help prevent facial injuries and death.
The results of the meta-analysis include:
Helmet use reduced the likelihood of head injury by 48 percent.
Helmet use reduced the occurrence of serious head injuries by 60 percent.
Helmet use reduced facial injuries by 23 percent.
Helmet use reduced the risk of fatality by 34 percent.
While helmets won't prevent all brain injuries, the evidence shows that helmets do significantly reduce a bicyclist's risk of serious injury.
California's
Helmet Laws
When it comes to safety, helmet use is not an option for individuals under the age of 18. California requires all children 17 years and younger to wear a helmet whenever they ride a bike, scooter, skateboard, or inline/roller skates. This law also applies to any person who is riding in an extra seat or trailer attached to a bicycle. The purpose of the law is not to punish the parents of children who do not wear helmets, but rather to encourage regular helmet use. Under the law, parents or guardians can have the violation removed if they can prove, within 120 days of the infraction, that their child now has a helmet.
Possible Head Injuries
After an Accident
Regular helmet use reduces an individual's chance of sustaining a serious head injury, but it does not completely eliminate the risk. Traumatic brain injuries are common after any motor vehicle accident, but particularly in those involving cyclists or pedestrians. The American Association of Neurological Surgeons reports approximately 1.7 million new traumatic brain injuries every year. Traumatic refers to the cause of the injury, rather than the severity. A traumatic brain injury is a brain injury that results from external trauma, such as an accident. A non-traumatic brain injury, on the other hand, is the result of an internal mechanism, such as a stroke or a virus.
After any serious accident, it's important to seek medical attention right away. Signs of traumatic brain injury may not appear right away. As such, it is never a good idea to just get up and walk away from a bicycle accident, even if you physically can. After the accident, watch for signs of traumatic brain injury. The sooner you seek treatment, the more likely you are to prevent permanent damage. Common symptoms of TBI include:
Confusion
Headaches
Mood changes
Difficulty sleeping
Difficulty concentrating
Loss of consciousness
Ringing in the ears and
Vomiting/nausea
Traumatic brain injuries are a medical emergency and need immediate attention. If you experience any symptoms of TBI, go to the doctor right away.
How to Prevent Injuries While
Riding Your Bike
While the number of accidents has increased in the past few years, there are several things you can do to keep yourself safe and prevent serious injury. Some tips include:
Dress appropriately. Any smart rider will tell you that you can't just wear anything on a ride. You have to dress appropriately. This means no loose clothing, untied shoes, or dresses. It also means that you should wear bright and/or reflective clothing, especially when you ride at night.
Wear a properly fitting helmet: While any helmet is better than no helmet, for the best protection, you should wear a helmet that fits. A helmet that's too big can slip around and fall off during an accident. Helmets that are too small may not provide adequate protection.
Obey all traffic laws. Bicyclists cannot drive however they want; they still must follow general traffic laws. This means that bicyclists are required to stop at all stop signs and signals, let others know when they plan to turn or stop, and ride with the flow of traffic.
Replace a helmet after an accident. It's not safe to use a helmet after it has been in an accident. For the same reason, you should avoid buying a used helmet, as it may be hard to tell if it is in good condition.
Keep both hands on the handle. Save the stunts for home. Always keep both hands on the handles and both feet on the pedals if you are riding in traffic.
Check your bike before you head out: Just like cars, bikes need regular maintenance. Check your wheels, chains, and pedals before you hit the road.
Avoid distractions. Distracted driving isn't just dangerous for motorists, it can cause problems for cyclists as well. You can just as easily drift out of your lane or through an intersection as the driver of a car can. Leave your phone in your pocket until you get to your destination.
Be smart. Don't try to show off or perform dangerous moves. Don't ride your bike while under the influence of drugs or alcohol. Lastly, while the number of accidents at night is indeed (slightly) lower than during the day, this is only because there are fewer riders out at night. Visibility is not as good at night. Avoid riding at night unless you have to.
Though much of your safety will come down to the actions of others, you control a lot. As a bicyclist, you are automatically at a disadvantage in a collision with a car or truck. Respect this by taking extra steps to keep yourself safe.
Who Pays if a
Car Collides with Me?
If you are in a bike accident, it is normal to worry about who will pay for your injuries. Fortunately, the same insurance that would cover you in the event of a car accident will also cover you if you are hit by a car. You can also file a personal injury lawsuit if you wish to seek additional compensation.
The damages you ultimately recover will depend on your specific injuries and the details of your case but may include the following:
Medical bills, including doctor visits, consults, surgeries, medication, mental health counseling, and physical therapy. This may also include future medical costs, payable in a lump sum disbursement included with your final judgment.
Lost wages. These damages are meant to cover any time that you miss from work as a result of your injuries. In severe cases, this may include compensation for future wages.
Home modifications. When your injuries leave you unable to move freely around your home, you may need to make modifications that allow you to get around, including the installation of wheelchair ramps, handrails, and stairlifts.
Pain and suffering. Injuries from a bike accident can leave tremendous physical and emotional scars. These damages typically include loss of enjoyment, loss of companionship, and actual physical pain.
Wrongful death. Unfortunately, serious accidents can lead to the death of a loved one. While no amount of money can bring the person back, the point of a wrongful death claim is to help offset the costs of your loved one's death.
Get the Care You Need
After an Accident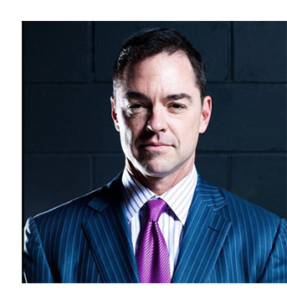 As a bicyclist, an accident with a motor vehicle can be one of the scariest things you will ever experience. At a time like this, you need all of the help and support that you can get. An experienced personal injury attorney can help you navigate the claims process and help you file a personal injury lawsuit, if necessary. In addition, most personal injury attorneys will work with you to find appropriate care providers, defer medical payments, and answer any questions that you may have along the way.
It's normal to feel overwhelmed after an accident. You shouldn't have to figure everything out on your own. You have legal rights, and it's important to take action to defend those rights. The law generally provides injured individuals with two years to file a personal injury lawsuit. This means you should start on your case as soon as possible.
Though two years may seem like a lot of time, when it comes to personal injury cases, especially ones involving serious injuries, it's best to provide your attorney with enough time to gather sufficient evidence to support your case. If you or a loved one has been in an accident, contact a personal injury attorney to learn more about your legal rights.