No two people experience whiplash in exactly the same way. Whiplash is an unusual injury that can take time for symptoms to develop. For that reason, there is no uniform length of time that this injury takes to heal. For some people, healing from whiplash occurs in a week or two. Others could require months of treatment and therapy to return to full health.
Whiplash is a serious injury that could have a major impact on your quality of life. If you sustained whiplash, you must seek medical treatment as soon as possible. If your injuries occurred through no fault of your own, a personal injury lawyer from our firm might be able to help.
What Is the Best Treatment for Whiplash?
There are different options for treating whiplash, depending on how severe the injury is. For less serious injuries, a doctor is likely to prescribe rest. Resting for a few days after the injury is an ideal way to heal, but more movement becomes important eventually to avoid stiffness. During that time, applying heat or cold in 15-minute periods is also helpful. Over-the-counter pain medication can also be used as needed.
Other treatments are useful for serious whiplash injuries. For some, pain management is the primary need. In these cases, prescription painkillers might be an option. A doctor might also prescribe muscle relaxants to loosen tight muscles. These are short-term options that are not designed for extended use. In other cases, a doctor might even prescribe lidocaine injections to address severe pain.
How Do I Know If My Whiplash Is Serious?
Whiplash is generally recognizable due to neck pain. However, there are some signs that could indicate the injury is more serious than you might have realized. Severe pain is a common sign, as well as any numbness or tingling through your arms, shoulders, or legs. In serious cases, bladder or bowel issues could be a sign of severe whiplash.
The truth is that your whiplash injury could be more serious than you realize. This is especially true in the immediate aftermath of an accident when endorphins are still pumping. Over time, you might recognize your injuries are worse than you first anticipated. The sooner you see a doctor, the more likely you are to get a favorable outcome.
What Are the Stages of Whiplash?
In total, there are four stages of whiplash. These stages, also referred to as phases, indicate the severity of the injury. They include:
Stage 1: Only neck pain and stiffness
Stage 2: Neck pain with musculoskeletal symptoms like low range of motion
Stage 3: Neck pain and neurological issues
Stage 4: Neck pain and bone fracture
What Does the Aftermath of Whiplash Feel Like?
In the immediate aftermath of a whiplash injury, you are likely to experience pain and stiffness in the neck, shoulders, and back. In serious cases, you could also experience numbness and tingling. The long-term consequences that come with these injuries can differ. These long-term health issues present in the aftermath of whiplash include:
Jaw pain
Blurry vision
Sleeping problems
Memory issues
Dizziness
Ringing in the ears
How Long Should I Be Off Work for Whiplash?
The length of time you should be off work while recovering from whiplash can vary from one case to another. While you might feel pressure to return to work right away, it is important to focus on your health. This could mean missing some time away from work to let your neck heal.
Everyone experiences whiplash differently. Some people suffering from mild whiplash are ready to return to their full work duties in a matter of weeks. Others dealing with serious complications could be out of work much longer. The important thing is to consult with your doctor about your recovery. If your doctor clears you to return to work, it is important to ease back any aspect of your job that could result in neck strain.
How Long Do Whiplash Symptoms Last?
There is no way to predict how long whiplash symptoms might last. Neck injuries can be hard to predict, with some injuries taking far longer than others to fully heal. Even minor whiplash symptoms like stiffness and pain can take weeks to subside. In more serious cases, the symptoms could last for two to three months — or longer. Your doctor could give you some idea of what to expect based on the extent of your injuries.
Talk to an Attorney About Your Whiplash Injury
If you suffered whiplash injuries through no fault of your own, you could have a viable claim for compensation. The team at Gomez Trial Attorneys is here to help you pursue justice and recover the compensation you deserve. To learn more about your options, contact us as soon as possible for your free consultation.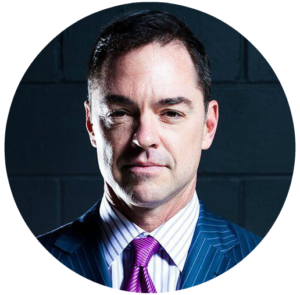 John Gomez
John Gomez founded the firm alone in 2005. Today, John acts as President and Lead Trial Attorney. He has been voted by his peers as a top ten San Diego litigator in three separate fields: Personal Injury, Insurance and Corporate Litigation. Since 2000, he has recovered over $800 million in settlements and verdicts for his clients with more than 160 separate recoveries of one million dollars or more. A prolific trial lawyer, John has tried to jury verdict more than 60 separate cases.