It can be overwhelming and confusing to experience a car accident. You may not know what your rights are or what the best course of action is. Should you move your car? Is it illegal to move your car after an accident? It's important to understand when it's OK to move your car immediately after a collision and when it's not. Here's what you need to know so you can make informed decisions following an accident.
Safety First
Your top priority after an accident should always be safety for yourself, your passengers, and other drivers on the road. If an accident occurs in a busy intersection or on a highway where vehicles are still moving at high speeds, do not attempt to move your car until it is safe to do so. Protecting your safety is paramount in these situations and should always come first.
Sometimes You're Required To Move Your Car
The California Vehicle Code requires all drivers involved in an accident to move the vehicle out of traffic unless it cannot be moved due to the severity of the damage or if there is personal injury or death involved. If a driver moves their vehicle out of traffic, they must move it as close as possible to the side of the road without blocking traffic.
It's important to note that this does not mean it's okay to leave the scene; leaving the scene of an accident without exchanging information with other parties involved is illegal under any circumstance.
Should You Move Your Car?
In summary, whether you choose to move your car after an accident depends on several factors, such as the location, severity of damage, and whether anyone was injured during the incident. You must consider all factors before deciding whether relocating your vehicle would be beneficial or detrimental in any way.
If you are unsure whether moving your car would be appropriate given all circumstances involved in the crash, your safest bet is to call 911 and then consult with a lawyer who specializes in personal injury law for advice on how best to proceed with any legal matters related to the incident.
If You Can't Move Your Vehicle
In some cases, such as if your vehicle has suffered major damage or if there were injuries sustained, then you will not be able to move your vehicle. If this is the case, then all drivers involved in the accident must remain at the scene until emergency personnel arrive and assess the situation.
All drivers involved must exchange insurance information before leaving the scene of an accident; this includes names, phone numbers, addresses, driver's license numbers, and insurance information. The police may also issue tickets for moving violations at their discretion.
Other Steps You Can Take After a Car Accident
An auto accident can be a traumatic experience, and it can leave you feeling overwhelmed and confused about what to do next. Knowing the proper steps to take after an auto accident can help alleviate some of your stress and make sure that you are well taken care of. Here are some other important steps you should take after being involved in a car accident.
Gather Information At The Scene
The first step is to assess the situation and make sure everyone involved is safe. Once you've done that, it's time to gather as much information as possible. Take pictures of the vehicles involved (inside and out), get contact information from all drivers, passengers, and witnesses, and take note of the time, date, location, road conditions, weather conditions, etc. This will be invaluable evidence if you need it down the line.
Seek Medical Attention
Your health should always be your number one priority after a car accident. Even if you don't feel like you were injured, it is important to get checked out by a medical professional as soon as possible. Even if the injuries seem minor at first, they could become more severe over time if left untreated, so make sure that you get all the medical attention that you need.
Contact Your Insurance Company
Once you've gathered all the necessary information at the scene of the accident, contact your insurance company and report the accident. You should give them all the details from the incident, including any injuries sustained or damage caused, so they have enough information to begin their investigation into who is responsible for paying for repairs or medical bills.
Keep Track of All Expenses
It's also important to keep track of all expenses related to the accident. This includes medical bills, repair costs, lost wages due to missed workdays, and other related costs. You will likely be able to recoup these expenses through a personal injury claim or an insurance settlement; however, it's important to have an accurate record of all expenses incurred due to the accident for your claim or settlement negotiations to go smoothly.
Consult With a Car Accident Lawyer
It will also be helpful to consult with a car accident lawyer depending on how serious the incident was and who was at fault for causing it. A car accident lawyer can help ensure that your rights are protected during insurance negotiations and provide valuable legal advice throughout every step of this process.
They can also assist in filing lawsuits against other parties involved to secure compensation for any damages incurred by those involved in an auto accident. Having a professional by your side during this process can be extremely beneficial since they understand exactly what needs to be done for everything to go smoothly.
FAQ
What Compensation Can I Receive From a Car Accident?
If you've been injured in a car accident, you may be wondering what types of compensation you are entitled to receive. The following are the most common types of damages you may be entitled to:
Medical Expenses
If you were in an accident, you may be able to recover expenses related to medical treatment received after a car accident injury. This includes both current and future medical costs associated with treating an injury caused by the accident. You can also include any out-of-pocket costs, such as prescription medications or physical therapy sessions, in this type of claim.
Lost Wages
If your car accident has resulted in lost wages due to missed workdays or an inability to perform certain duties at work, then you could qualify for lost wages compensation. This type of compensation is designed to help cover any income loss that was caused by the accident. You should keep track of all missed days at work due to injury so that you have evidence when filing your claim.
Pain and Suffering
Another type of compensation that victims of car accidents can seek is pain and suffering damages. Pain and suffering include physical pain as well as emotional distress caused by the accident. Pain and suffering damages are typically calculated based on a multiplier system that takes into account the severity of your injuries and the amount of time it has taken or will take for you to recover from them.
Contact Gomez Trial Attorneys for Help
No one ever expects their day-to-day routine to be interrupted by a car accident, but when it does happen, it is important for everyone involved that certain steps are taken immediately afterward. If you've been injured in a car accident and need help filing a claim, we can help. Contact Gomez Trial Attorneys today by calling 866-TRIAL LAW (866-874-2552) or by contacting us online.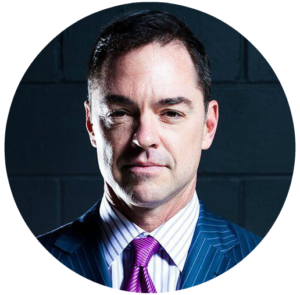 John Gomez
John Gomez founded the firm alone in 2005. Today, John acts as President and Lead Trial Attorney. He has been voted by his peers as a top ten San Diego litigator in three separate fields: Personal Injury, Insurance and Corporate Litigation. Since 2000, he has recovered over $800 million in settlements and verdicts for his clients with more than 160 separate recoveries of one million dollars or more. A prolific trial lawyer, John has tried to jury verdict more than 60 separate cases.