Traumatic brain injuries (TBIs) are serious injuries that often result in long term or even permanent mental and physical damage. While sports are a popular way for people to get exercise, have fun, and build relationships, playing sports, especially high contact sports, can lead to serious injuries, including TBIs. Read on for more information on TBIs that result from participation in sports.
[lwptoc]
TBI Sports Statistics
There are an estimated 21.5 million children between the ages of six and 17 participating in team sports in the United States. In fact, 60 percent of boys and 47 percent of girls are already on organized sports teams by the time they are six years old, and a high percentage of these youth athletes say that playing sports is an important part of their lives.
There are certainly benefits to these youth sports activities, as children learn valuable lessons about sportsmanship, teamwork, and following rules, while at the same time getting exercise that aids in good health. Your children's sports activities, however, also put them at risk of sustaining an injury, such as a traumatic brain injury (TBI).
Read on for more information about sports-related TBIs, who is most likely to incur this type of injury and in which sport, as well as when your child may safely return to play.
What Sports Are Most Commonly Associated With Traumatic Brain Injuries?
Injuries are why a quarter of girls and nearly a third of boys decide to stop playing sports. Some sports have a greater risk of injuries—specifically, traumatic brain injuries—than others.
The sports most commonly associated with concussions and other traumatic brain injuries include:
Football: In recent years, authorities have implemented changes to federal laws regarding high school and collegiate level football to reduce the risk of serious head injury. For example, the National Federation of State High Schools established the following requirement regarding concussions: "Any player who shows signs, symptoms or behaviors associated with a concussion must be removed from the game and shall not return to play until cleared by an appropriate health-care professional."
Hockey: Around 7,600 young hockey players suffer TBIs each year because of their participation in the sport.
Rugby and Lacrosse: Nearly 11,000 youth suffer brain injuries each year from their participation in organized rugby or lacrosse teams.
Soccer: Because heading is part of the game, it is difficult to prevent head injuries in soccer without modifying how the game is played. Soccer is particularly risky at the collegiate level, where a study revealed that 60 percent of players suffered symptoms of a concussion during a single season, leading researchers to note that the sport is more dangerous than previously thought.
Basketball: Nearly 39,000 head injuries are treated each year from youth, high school, and college basketball programs. In sports with similar playing rules for both genders, such as girls' and boys' basketball, girls have a higher risk of suffering a traumatic brain injury while playing the sport than do boys.
For males, the sports and recreation-related activities most likely to result in a brain injury include:
Bicycling: Each year, around half a million individuals go to hospital emergency rooms for injuries sustained in bicycle accidents. About 85,000 of those injuries are to the head. Bicycle helmets reduce the risk of suffering a head injury in an accident by about 45 percent.
Football: New guidelines note that all players who have previously had a concussion should be identified through the preseason sports physical and that coaches should discourage players from using the tops of their helmets as battering rams when blocking, hitting, tackling, and carrying the ball.
For females, sports-related TBIs were most commonly associated with the following sports and recreation-related activities:
Bicycling: Without proper protection as provided by a helmet, a fall from as little as two feet can result in a traumatic brain injury. While about half of children between the ages of 5 and 14 own a bicycle helmet, only about 25 percent report wearing the helmet regularly when riding. In California, all children 17 and under must wear a helmet when riding a bicycle.
Playground activities: Around 35,000 children age 14 and younger suffer head injuries each year from falling off playground equipment.
Horseback riding: Head injuries account for around 18 percent of all injuries received by children while horseback riding, but these injuries are the main cause of hospital admission following a horseback riding accident.
Who Is Most Likely to Receive a Sports-Related Traumatic Brain Injury?
As many as 3.8 million concussions occur each year because of competitive sports and recreational activities, and that as many as 50 percent of the concussions that occur during these activities are unreported. Children and teens make up more than 70 percent of all concussions treated in the emergency department.
Below we include additional statistics that indicate the athletes who are most likely to receive a concussion or other sports-related TBI:
15 percent of students—approximately 2.5 million individuals—report having had at least one concussion in the past 12 months.
6 percent—or around one million student-athletes—report having had two or more concussions in the past 12 months.
Individuals who have had repeated concussions are more likely to experience lingering symptoms past the accepted recovery time.
Individuals who have suffered a concussion in the past are more likely to suffer another one from a sport or recreational activity.
Nearly 70 percent of student-athletes have played a sport while they had concussion symptoms.
40 percent of athletes who have played through concussion symptoms stated that their coaches were unaware of the symptoms.
Athletes who continued to compete after incurring a concussion were 9 times more likely to have concussion symptoms after 21 days than those who halted their participation.
The reported incidence of concussions during school sports indicates that females are more likely to receive a concussion in a sports-related accident than males.
What Are the Most Common Symptoms of a Sports-Related Traumatic Brain Injury?
Doctors often call concussions "mild" traumatic brain injuries, but there is nothing mild about any injury to the brain, as the injury can still result in permanent deficits, regardless of its severity. More than half of athletes presenting with a diagnosed concussion (the most common TBI that stems from sports and recreational activities) reported five or more symptoms of a concussion.
The most common concussion symptoms were:
Headaches, reported by 94.7 percent of athletes with a diagnosed concussion.
Dizziness, reported by 74.8 percent of athletes diagnosed with a concussion.
Difficulty concentrating, reported by around 61 percent of athletes diagnosed with a concussion.
Sensitivity to light, reported by 46.6 percent of such athletes.
Sensitivity to sound, reported by 39.3 percent of such athletes.
Other symptoms that your child can exhibit after suffering a concussion include nausea, brief loss of consciousness, confusion, combativeness, unequal pupil size, blurred vision, memory issues, depression, and anxiety. The majority of these symptoms resolved between one to three weeks after the accident. Female athletes were more commonly associated with lingering concussion symptoms past the expected recovery period.
The Six Stages of Recovery and Return to Play
One part of the reforms taking place in youth, high school, and collegiate sports is the monitoring of student-athletes as they recover from concussions or other sports-related TBIs to ensure adequate rest and time to heal before returning to the court or field.
This concussion protocol involves six steps:
Return to regular activities, such as school. After a concussion diagnosis and observation, the athlete takes two to three days of rest without physical activity. After the initial days of rest, activity slowly resumes, beginning with short walks and eventually taking in moderate activity, such as bicycle riding, as long as it is well-tolerated and doesn't result in a worsening of the concussion symptoms.
The student-athlete is cleared for light aerobic activity, such as 5 to 10 minutes on an exercise bike, walking, or light jogging. No weight lifting is allowed during this phase.
The student-athlete is cleared for moderate activity to increase his or her heart rate and body or head movement. Approved activities for this recovery stage often include moderate jogging or moderate-intensity exercise on a stationary bike, brief running, and moderate-intensity weightlifting.
At this point in recovery, the student-athlete can begin heavy no-contact activity, such as running or sprinting, high-intensity stationary biking, a regular weightlifting routine, and no-contact sport-specific drills.
The student-athlete may return to practice and—if applicable—full contact activities.
The student-athlete may return to competition.
Athletes should only progress to the next step of the concussion protocol if they have tolerated the previous step without any symptoms worsening. If symptoms return or worsen, the student should stop the activity and seek a thorough evaluation by a medical professional. The concussion protocol is designed to provide the student-athlete with the rest that he or she needs to recover from the injury.
Currently, most states have passed laws mandating that student-athletes not return to play until they have successfully passed the concussion protocol. These rules generally require the student to abstain from competition for at least 24 hours, but often the concussion protocol can last five to seven days, with at least 24 hours for each step of the return to play progression.
Prevention Strategies for Sports-Related Traumatic Brain Injuries
The prevention of traumatic brain injuries caused by youth sports and recreational activities is a multi-pronged effort that includes:
Educating coaches, parents, and athletes on the dangers posed by concussions and other sports-related TBIs for children.  These dangers include a longer recovery time, lingering symptoms, such as chronic headache or memory loss, and resulting cognitive disabilities.
Removal of the athlete from play immediately after suspected concussion, with return-to-play conditioned on successfully completing the school's or club's concussion protocol policies.
The requirement that the student-athlete obtains permission to return to play by a healthcare provider at least 24 hours after the injury occurred.
Local policies and action plans that include the appropriate emergency response if a student-athlete has suffered a traumatic brain injury during practice or competition, and ensuring safer play by limiting the amount of contact that takes place in practice sessions.
Managing the return of students with sports-related TBIs to school by providing a team to evaluate any physical or behavioral changes present with the student that could indicate an injury that is more serious than previously believed and a plan that includes intervention for students who may be falling behind or struggling academically during recovery.
Requiring the use of helmets to prevent sports-related TBIs.
Ensuring that student-athletes learn the principles of good sportsmanship and to avoid unsportsmanlike conduct, such as striking another athlete in the head, using a helmet to make contact with another athlete, making illegal contact, or otherwise putting another student-athlete at risk of incurring a head injury during play.
Ensuring that all students have the appropriate equipment needed to fully participate in the sport and that the equipment fits the student properly, is appropriately certified for the intended use, and is worn properly and consistently.
Ensuring that parents understand the risks associated with their child's chosen sport and asking them to report to the coach any concussions that their child has previously experienced.
If Your Child Suffered a TBI While Playing Sports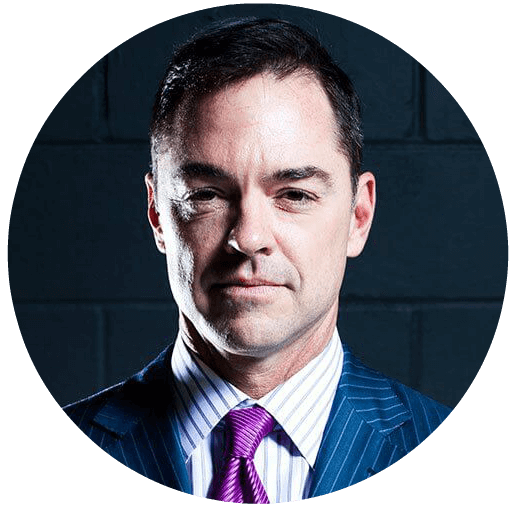 If your child suffered a traumatic brain injury due to a sports-related accident caused by a school's failure to develop return-to-play policies or a coach's failure to observe them, you may pursue compensation for the expenses and quality-of-life impacts related to the injury through a traumatic brain injury lawsuit. Contact an experienced traumatic brain injury attorney to discuss your child's injuries and determine your eligibility to seek compensation for the resulting damages.
---
Gomez Trial Attorneys
655 West Broadway, Suite 1700
San Diego, Ca 92101
619-237-3490