Carlsbad Personal Injury Lawyer
Carlsbad Personal Injury Lawyer
Personal injuries alter the lives of Carlsbad residents every year. Because so many circumstances can lead to such injury, our Carlsbad personal injury lawyers are a valuable resource. Personal injury attorneys can assist clients with a wide variety of cases. They may work with car accident victims, those who have suffered medical malpractice, and even individuals who have slipped and fallen on private property.
Most victims experience anxiety and confusion in the time that follows an accident. Sustaining an injury is stressful enough. It's easy to see why many accident victims shy away from the legal system.
If, however, you partner with our trustworthy Carlsbad personal injury attorney, recovering compensation for a personal injury doesn't need to be a difficult process. Below, we've outlined some of the basics of personal injury, what our personal injury attorneys can do for you, and the steps victims should take to protect themselves and their rights.
HOW GOMEZ TRIAL ATTORNEYS CAN HELP
At Gomez Trial Attorneys, our team of Carlsbad personal injury lawyers has decades' worth of collective experience litigating personal injury cases. We regularly partner with clients who have experienced a broad range of injuries. Our team has recovered more than $500 million in compensation for local personal injury clients; and, if you'll allow us, we would be honored to support you during your case as well.
We offer potential clients the advantage to engage in a FREE initial consultation. This discussion with a legal professional allows us to determine whether our team is the best fit for your case. If we partner with you to assist with your case, we will work diligently to assist you in achieving justice.
For more information and your free case evaluation, contact our Carlsbad personal injury lawyers today. One of our friendly, empathetic, and knowledgeable team members will be happy to field your questions and concerns.
WHAT QUALIFIES AS A PERSONAL INJURY?
"Personal injury" is a pretty sizable umbrella term. It covers a wide range of occurrences and circumstances. In fact, many victims of personal injury are actually surprised to learn that they have legal standing. They may believe that their injuries are not serious enough to warrant compensation or that the nature of their circumstances somehow disqualifies them from it.
This is usually not the case. If you've suffered any injury due to somebody else's negligence or recklessness, there's a probability that you may be entitled to open a personal injury case.
Cornell Law School technically defines personal injury as any injury that occurs to the "body, mind, or emotions." Much of the general public believes that personal injury laws only protect victims injured through physical altercation or some similar form of human contact. This is not the case.
Victims of personal injury may actually experience bodily or mental harm for any number of reasons. A broad range of circumstances qualify as instances of personal injury, including:
Car, motorcycle, truck, uber, bicycle, and pedestrian accidents

These may stem from any number of causes; drowsy, distracted, or intoxicated driving; road rage or other aggressive behavior; inclement weather, poor road conditions, etc.

Slip and falls

Premises owners have a responsibility to protect their guests from harm; those that fail to do so may be held liable in court

Product liability

Defective and otherwise dangerous products pose a huge risk

Workplace accidents or construction accidents
Pharmaceutical negligence
Nursing home abuse

Elders are at risk of abuse from staff in nursing homes and similar settings; these elder individuals require prompt legal assistance
HOW CAN I BE SURE I HAVE A CASE?
You cannot be certain of a case's validity until you consult with a seasoned legal professional. Nobody else can tell you whether your case could hold up in court. The most important step that any personal injury victim can take is making the initial call to set up a consultation with our personal injury lawyers. Some victims are surprised to learn that their cases could hold serious weight in court.
ESTABLISHMENT OF FAULT
Personal injury occurs when an individual causes injury to another individual. It technically requires that:
The accused have a duty to the victim AND

…i.e. to keep the victim safe from harm

…the accused violated or failed to fulfill that duty in some way WHICH
…caused the victim to be injured in some way
This is one reason why retaining a personal injury lawyer is so beneficial to most cases. It can prove time-consuming and difficult to gather ample evidence to prove these facts. Even though the process may seem simple or obvious to you, proving fault beyond a doubt in court is a tough job. Personal injury attorneys know exactly how to do this and which steps give them the best chance at achieving it.
TYPES OF PERSONAL INJURY
HEAD AND BRAIN INJURIES
Head and brain injuries can have serious consequences. Some victims even suffer permanent disability as a result of injuries like these. Our mental, cognitive, and sensory abilities all rely on full brain functionality. When an injury damages or disrupts that functionality, so are our abilities.
Victims of injuries like these (and those around them) need to look out for certain symptoms. Symptoms that appear after a head or brain injury can be especially important; many brain injuries result in death, so catching symptoms in a timely manner is crucial:
Concussions

Whiplash-type injuries or violent head-shaking or collisions can cause them.
Victims may experience brief losses of consciousness or appear dazed.

Hematoma in the brain

They occur when blood clots form outside of the blood vessels in the brain.

Skull fractures
BROKEN AND FRACTURED BONES AND LACERATIONS
Think of a car accident. Car accident cases are, by far, some of the most common personal injury cases in America. Some of the initial resulting injuries that may come to mind likely involve broken bones or cuts (also known as lacerations) somewhere on the body.
Injuries like these—which can occur for a variety of reasons—can seriously impact a victim's life. The average laceration may not change somebody's way of living, but one large enough to require stitches and specialized medication might. Fractures may fail to heal properly in the future or may be severe enough that treatment takes extended effort.
ELECTROCUTION, BURNS, AND DROWNING
Some people are injured under unique circumstances. Oftentimes, these have to do with a victim's job. Electricians are at high risk of being electrocuted, for example—especially compared to somebody who's never dealt with wiring or electricity in their life.
The most notable personal injuries that involve special circumstances are electrocution, burns injuries, and drowning. Each of these required a unique set of circumstances to occur, and each has the potential to cause life-threatening injuries.
WHEN SHOULD I SEE A DOCTOR?
As soon as possible.
No matter what sort of injury somebody sustains, an injured individual should always seek medical attention as soon as possible. You should even contact and visit your doctor if you received emergency or specialized medical treatment already. If, for example, you got in a car accident and got sent to the hospital, it's still wise to set up an appointment with your primary care provider afterward.
This serves several purposes. Firstly, some injuries take time to present themselves. You (and your doctors) may not recognize that something is wrong until some time after an accident. A visit with your doctor allows him or her to determine your condition and monitor for delayed symptoms. It also helps keep your physician up-to-date regarding your wellbeing.
It's critical to follow your doctor's orders and keep records of important information. You may want to keep running notes for aftercare tips or suggestions, and you should always collect and file documentation as soon as possible. This streamlines the legal process later.
SYMPTOMS: WHAT TO LOOK OUT FOR
If you experience any sort of symptom after an injury, it's always best to seek a medical opinion as soon as possible. Some symptoms, however, are known for being more indicative of danger than others. Victims of personal injury should seek urgent medical care if they experience:
Headaches or dizziness | In some cases, symptoms like these may be indicative of a brain injury; the more severe the symptoms, the more severe the injury is likely to be
Radiating pain or numbness | Pain and numbness are never ideal symptoms, but radiating sensations can spell extra trouble. They could point to herniated discs and other similar conditions. Timely treatment generally work in victims' favor; delayed treatment could lead to paralysis
Stomach pain | Intense abdominal pain may signal internal bleeding
HOW LONG WILL MY CASE TAKE?
Unfortunately, nobody can tell you with certainty.
The length a case takes to finish or settle depends on a myriad of factors. Each one is so unique that it's impossible to guess how long it could take. Factors that influence a case's length include injury severity, identification and resources of liable parties, time to recover, and how long it took you to seek legal assistance.
The fastest way to resolve your case favorably is to promptly hire a personal injury lawyer to represent you. Our experienced Carlsbad personal injury attorneys know how to efficiently gather and present evidence in a compelling manner and convince the negligent parties that they have nothing to gain by dragging out the process.
MISTAKES TO AVOID
Because each personal injury case is so unique, it can be difficult to offer generalized advice regarding the topic. There are, however, a handful of things that most personal injury victims should try to avoid. A personal injury lawyer can help shed more light on why or why not to take steps like these:
Talking to insurance adjusters

Try not to discuss your case with the responsible party's insurance company. Insurance adjusters are interested in their employers' bottom lines. They do not want to help you. Many personal injury victims do end up speaking to insurance professionals; while this is not ideal, you're unlikely to jeopardize your case unless you agree to a settlement

Failing to seek comprehensive diagnosis

An accurate, comprehensive diagnosis of injuries is paramount to adequate compensation. If your injuries are improperly diagnosed or treated, you may not receive compensation to account for the total severity of the situation. This could also lead to increased personal danger (and even a risk of death) for victims due to inadequate treatment

Returning to demanding physical activity too soon

Not only will this hinder the healing process, but it could be used against you by the defendant in court. Take it easy if you're injured. It's good for your body and it's good for your case
CARLSBAD PERSONAL INJURY FREQUENTLY ASKED QUESTIONS
There are few things more frustrating than suffering an injury because of a third party who was acting negligently. No doubt you are worried about amounting medical bills, the time you are losing from work, and regaining your health. We have compiled some of the most frequently asked questions from victims of personal injury in California.
WHO CAN FILE A CARLSBAD PERSONAL INJURY LAWSUIT?
A personal injury lawsuit may be filed by a victim who has suffered an injury due to the negligence or deliberate action of another person. In a case where a victim has died, their spouse, children, parents, or other persons who were dependent upon their support may also file a personal injury lawsuit. These cases are called wrongful death lawsuits. Under California law, in the case of a minor child, a guardian ad litem is appointed to act in the best interest of the child. Any settlement received would be held in trust for the child.
WHAT TYPES OF INJURIES ARE INCLUDED IN CARLSBAD PERSONAL INJURY LAWSUITS?
No two personal injury cases are the same. Victims may file a personal injury lawsuit if they suffer permanent scarring, physical disability, broken bones, or other types of serious injury, including traumatic brain injuries (TBI).
WHAT TYPES OF INCIDENTS CAN RESULT IN CARLSBAD PERSONAL INJURY LAWSUITS?
Injured people file personal injury lawsuits as a result of:
Motor vehicle accidents – These include truck accidents, car accidents, motorcycle accidents, and other motorized vehicle accidents.
Dog attacks – When someone is mauled by a dog and suffers an injury, they could file a personal injury lawsuit.
Slip/trip and fall accidents – Accident victims who fall in stores because of wet surfaces, uneven carpeting or tile, or broken handrails may have a basis to file a personal injury lawsuit.
Defective product/drug – Someone who suffers a serious injury or illness due to a defective product or a bad drug may have the right to hold someone accountable for the financial losses they suffer as a result of the failure to properly test a product or drug.
Sexual assault and abuse – Victims who have suffered abuse or an assault at the hands of another could seek compensation from the perpetrator.
Nursing home abuse – Family members who learn their loved one was abused in a nursing home could seek compensation for injuries and mental anguish.
A Carlsbad personal injury attorney can advise you about any other incidents that cause injury to a victim that could result in compensation from the negligent person or company.
THE PERSON RESPONSIBLE FOR MY CARLSBAD PERSONAL INJURY IS FACING CRIMINAL CHARGES—DOES THIS MATTER?
It does not matter if the person responsible for your injuries is facing a criminal charge. Personal injury cases are civil lawsuits. This means even if the person responsible is not held criminally responsible for your injuries, or the death of a loved one, they can still be held civilly liable. The two cases are not connected and because of the California statutes of limitations, you must file a civil case within two years of the injury.
IS THERE ANYTHING I SHOULD DO FOLLOWING A CARLSBAD CAR ACCIDENT IF I AM INJURED?
First, you should seek medical care immediately following a car accident in which you were injured. You should also speak with a skilled car accident attorney before you speak with an insurance adjuster. These steps protect you under California's laws.
Keep in mind, car accidents can be traumatic, and you may not know the extent of your injuries for a couple of days. Insurance companies have well-trained adjusters who will probably contact you soon after an accident and offer to settle your case. It is generally not advisable to accept the initial offer that an insurance company makes following a car accident.
WHY SHOULD I AVOID ACCEPTING THE FIRST OFFER MADE BY AN INSURER?
Insurance companies may use several tactics to lower the amount they pay out in accident claims. Whether your injuries are the result of a car accident, a slip and fall accident, or from any type of other personal injury claim, there is likely to be an insurance company involved.
Remember, insurance companies make money by collecting premiums and they lose money when they pay claims. In the aftermath of a claim, they may try to get you to consider settling for what they believe is the lowest amount they can reasonably offer. This will result in the insurer avoiding any payment obligations for future claims, including medical expenses and lost wages you incur after the date of the settlement. If you get a settlement offer and you have not already spoken with a personal injury lawyer, call an experienced attorney immediately.
WHAT HAPPENS IF MY INJURY OCCURRED ON THE JOB?
California's businesses are generally required to carry Workers' Compensation Insurance. In most cases, you cannot file a personal injury lawsuit against your employer. However, this does not mean that you would be unable to file a suit if there is a third party who is responsible for the injury. Some examples where this can happen include an independent contractor who is operating a forklift and causes an accident resulting in your injury.
Another instance of a work-related injury would be if you are working on a piece of equipment that turned out to be defective. Even though the accident occurred on the job, the defective equipment may be a result of a manufacturing problem or a maintenance problem, the manufacturer or an outside maintenance company could have caused. To ensure you understand your rights, speak with a personal injury lawyer who has experience handling the type of injuries that you have suffered.
THE INSURANCE COMPANY IS CLAIMING MY CARLSBAD INJURY WAS PRE-EXISTING—NOW WHAT?
Insurers may use this common tactic to minimize the amount of claims they pay out. What will happen is the insurance company could scour your medical records for preexisting conditions and claim the injury already existed to absolve their customers from liability. However, you can even aggravate an existing injury in a slip and fall accident, a car accident, or when you are injured at a construction site because of unsafe conditions.
Make sure you talk to your personal injury lawyer in Carlsbad if the insurer claims that your injuries did not result from the accident. These types of situations can be very complicated, making it even more important you speak with a skilled personal injury lawyer who knows the law and has a proven record of success.
WHAT COULD I EXPECT FOR A FINANCIAL SETTLEMENT FOR MY CARLSBAD PERSONAL INJURIES?
No two injuries are the same and no two people heal the same way. Numerous factors play a role in how much of a settlement you may be entitled to for your injuries. For example, the amount of medical care you would need plays a significant role. Victims who have a broken leg will recover more quickly than a victim suffering from traumatic brain injury.
Another factor is how your injuries affect your family. Victims do not bear the full brunt of the aftermath of a brain injury on their own. Because the victim needs more care and there is a great deal of uncertainty, it could affect their entire family. Each of these factors can play a role in how much of a financial settlement you may get for your injuries.
WHAT TYPES OF MONETARY DAMAGES CAN I EXPECT IF I FILE A CARLSBAD PERSONAL INJURY LAWSUIT?
Whether you can recover anything will depend on the facts of your case, but generally, you might claim these financial expenses as part of your lawsuit:
Medical expenses – Medical expenses include immediate treatment after you have suffered an injury. This could also encompass any testing such as blood work, X-rays, and specialized tests to determine the extent of your injuries. During your recovery, you will have other expenses you could include, such as prescription drugs, visits with specialists, and physical therapy costs.
Wage losses – You may be entitled to request compensation for lost wages. This includes current lost wages while you recover, as well as future wage losses if you are going to be out of work for an extended period of time or permanently. If you are forced to return to work in a different capacity, resulting in lower wages, you could also request reimbursement for those losses.
Specialized equipment – Should your injuries require any specialized equipment such as wheelchairs, braces, or crutches, those items would be recoverable. Additionally, many Traumatic-Brain Injury (TBI) victims are forced to make modifications to their homes to allow them to navigate themselves without requiring a family member to assist them. The costs associated with modifications could also be included in your claim.
You might include other losses, including damage to your motor vehicle or other personal items, when you file a personal injury lawsuit. Every accident claim is unique, and anyone who tells you they can guarantee what monetary damages you can expect is not telling you the truth. There is no hard and fast rule when it comes to the expenses you can claim in a lawsuit.
HOW LONG DOES IT TAKE TO SETTLE A CARLSBAD PERSONAL INJURY LAWSUIT?
Just like the case of how much you can anticipate in damages, no one can determine the time it will take for a personal injury lawsuit to settle. Some of the factors that could play a role include when you file the lawsuit. While you may have time before the statute of limitations expires for filing, the sooner you file a lawsuit in Carlsbad, the sooner it could settle.
The insurance company may offer you a settlement that you find acceptable versus going to court to have a trial. If the case goes to trial, there may be a longer period of time between filing your suit and settlement or judgment. If a trial is involved, the defense may appeal, which may mean it will take more time to get the result. Rest assured, however, that we will do everything to resolve your case as quickly and as fairly as possible.
CAN I FILE A CARLSBAD PERSONAL INJURY LAWSUIT WITHOUT AN ATTORNEY?
Victims of an injury often want to know if they must hire an attorney to file a personal injury lawsuit. You can file a lawsuit without an attorney, but understand the risks associated with doing so. Keep in mind, if you are working with an insurance company, they may hope you do not hire a lawyer. Many insurers depend on the possibility that you will not understand your rights, and not understand the long-term consequences of accepting a lower settlement offer.
Regardless of whether you sue a person or business, they will generally have an attorney working for them. Insurers keep a high-profile legal team to fight personal injury claims because they know if they put a "final high offer" out there, many victims will take the offer and walk away. They also know once that offer is accepted, they are off the hook for any future injury-related damages that arise from your claim.
You should never go up against a lawyer or an insurance company without the help of a skilled personal injury attorney. Doing so presents the risk that you will not get the compensation you might otherwise be entitled to collect for your injuries. The more complicated your case, the more likely it is you should hire a lawyer. But, the bottom line is that you should not attempt to resolve a personal injury lawsuit without the help of an attorney. While the law does not require you to have an attorney, it is advisable to get one for your case.
SINCE I AM OUT OF WORK HOW DO I PAY FOR ONE OF YOUR CARLSBAD PERSONAL INJURY LAWYERS?
We offer a free initial consultation and work on a contingency fee. You pay nothing for our services, and we only recover our fees and costs if we help you to obtain a judgment or settlement.
If you are a victim who suffered a personal injury, you probably have a lot of other questions. That is why you should take immediate steps to contact a California personal injury firm with experience in handling a wide variety of cases. Remember, the more serious your injuries, the more complicated your case is likely to be. Do not wait until it is too late to file a claim. Contact someone today to discuss your injuries and what steps you should take moving forward.
HOW OUR CARLSBAD PERSONAL INJURY ATTORNEYS CAN HELP
While victims focus on self-healing, their lawyers can focus on pursuing justice in court. You should be free to worry about your mental and physical well being; a personal injury attorney takes over the responsibility of managing a case and eases victims' workloads.
This is just one reason why you need to seek our seasoned Carlsbad lawyers to assist with your case. Many Carlsbad personal injury victims attempt to navigate the complexities of our legal system on their own. Not only is the experience often frustrating and demoralizing, but it seldom leads to adequate compensation for victims. Most lose more in time spent supporting themselves than they'd lose paying an attorney—and most personal injury lawyers don't actually charge their clients anything. Instead, they receive only a percentage of any compensation they help a client to recover.
Your personal injury attorney will help you communicate with insurance companies, gather and present evidence, and battle for your rights in court. There's no reason to enter the legal system on your own. You deserve a trustworthy partner throughout the process.
GOMEZ TRIAL ATTORNEYS: YOUR CARLSBAD PERSONAL INJURY LAWYERS
If you or a loved one have suffered personal injuries due to someone else's negligence or recklessness, contact our offices today or call us at (619) 237-3490.
The Gomez Trial Attorneys team works diligently to ensure that our clients are knowledgeable and emboldened throughout the legal process. We understand how life-altering personal injuries can be. Don't allow those experiences to rob you of your future. Injured in an accident? Get a real trial lawyer. Get Gomez.
"I am very satisfied with the outcome with Gomez and I would definitely recommend Gomez to anybody, we tell people all the time, Get Gomez! They are really thorough with everything and they make you feel real comfortable."
Our Process...
Easy as 1. 2. 3!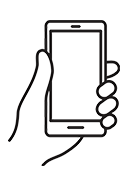 We will determine your case and submit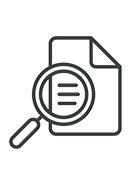 You will get regular update from us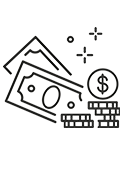 Collect your compensation

"John helped me find doctors, he referred me to his neurologist, his physical therapist, I mean, anything I needed he was right there, every step of the way. I couldn't have asked for a better result from all of this, I would absolutely recommend Gomez Trial Attorneys."

"During the time I was working with Gomez Trial Attorneys, they treated me very, very well. 100% of the time, they believed me, and they were very compassionate. They felt sorry for what happened and they understood the therapy process."

"They held my hand the whole time and kept me in the loop every aspect of my case which was very refreshing to me. They helped me get my settlement offer as fast as possible and I was able to keep my farm"

"The Gomez experience was the best experience it could be for me really, only positive things to say. They really were there every step if the way. Thanks to Gomez Trial Attorneys my dad is able to support my family as a single father"

"He opened the door for me to join his firm to help other brain Injury survivors and I never met another firm who is like this who was so understanding and caring who took the extra step and walked the extra mile with their clients and this is the best"

"I am very satisfied with the outcome with Gomez and I would definitely recommend Gomez to anybody, we tell people all the time, Get Gomez! They are really thorough with everything and they make you feel real comfortable."

"Just helped us through, guided us through, I kept notes all those years, we had questions all the time and they would always keep us informed of what was going on. They just unlayered it, layer by layer, I've never seen anything like them. Thank God for them."
Get your
free consultation
24/7 Support & Free Consultation