DePuy Synthes Elbow Lawsuit
DePuy Synthes Elbow Recall
Lawsuit
Although elbow implant surgery is common in the United States, an unfortunate number of these procedures ultimately require revision surgery due to defects. The DePuy Synthes Radial Head Prosthesis System was recalled after extensive reports of failures and necessary revisions. This defective medical product has had a devastating impact on those who used it.
If you had elbow surgery and required additional procedures to address defects, you could be entitled to financial compensation. A DePuy Synthes elbow lawsuit could provide you with the resources you need to move forward after this challenging medical development in your life.
Understanding the DePuy Synthes Radial Head Prosthesis System
The DePuy Synthes Radial Head Prosthesis System was launched in December 2013. The purpose of the DePuy Synthes radial head plate was to provide surgeons with more options when it comes to restoring elbow joint function. This occurs by replacing the radial head of the elbow joint with a prosthesis. DePuy Synthes elbow plates are intended to be especially useful for those with radial head fractures too severe to repair, although the device was marketed to anyone with degenerative or post-traumatic disabilities due to joint damage.
DePuy sought — and received — expedited approval from the Food and Drug Administration (FDA). This means the company was allowed to market the device without first undergoing thorough trials and testing to ensure safety. This expedited approval process could have played a role in the eventual recall of these devices.
The issue with this prosthesis system is that the radial stem, which is the part of the device that connects directly to the radial bone, can become loose after the procedure is completed. Loosening is problematic for a number of reasons, as it can lead to bone-on-bone friction, tissue damage, and even infections.
Why Was This System Taken Off the Market?
The reports of problems with the DePuy Synthes Radial Head Prosthesis System came not long after the product was rushed to market. From 2014 through 2016, numerous reports were made to the FDA that DePuy Synthes Radial Head Prosthesis Systems were loosening within patients. This loosening resulted in damage to bone, severe pain, and other issues that could only be addressed through revision surgery.
The loosening issues were linked to one specific area of the device: the stem. However, in 2016, DePuy initiated a recall of every unit of this prosthesis system. In total, more than 50,000 units were recalled. This broad recall occurred after DePuy — a subsidiary of Johnson & Johnson — was unable to come up with additional instructions for surgeons to ensure the device could be installed safely.
While DePuy ultimately took action, it came nearly two years after the first reports of defects were made to the FDA. This delay resulted in thousands of patients facing painful side effects that could have been avoided. This failure to act quickly is one of the grounds cited in most DePuy Synthes elbow lawsuits.
Symptoms of Defective Prosthesis Systems
One of the challenging aspects of living with these defective systems is that problems are not always easy to detect. In fact, many of the symptoms of implant loosening might not be obviously related to your prosthesis. Understanding these symptoms is important for anyone considering legal action.
One of the primary symptoms to be aware of in these cases is pain. While this pain is in the area of the surgery, the problem is that it can be difficult to distinguish from the type of pain that is common following an invasive procedure. While some people believe they are hurting because their arm is healing, the reality in many cases is that the pain stems from a defective device. Pain is only one of the symptoms associated with this type of device failure. Some other potential symptoms include:
Elbow swelling
Limited joint mobility
Bone loss
Fractures in the bone near the implant
Soft tissue damage
The failure to diagnose these symptoms in a timely manner can result in serious, long-lasting health consequences. For some people, the damage caused by defective prosthetic elbow joints cannot be undone by revisions or corrective surgery.
The Potential for Legal Action
If you are living with the symptoms described above after having the DePuy elbow implant procedure, you could have a viable case for monetary compensation. To qualify, you must meet two specific conditions:
You took part in a DePuy elbow implant procedure during or after December 2013, and
You required corrective surgery to fix the defective implant
If you meet these conditions, you could have a viable case for compensation. This involves a type of legal action known as a product liability lawsuit. Unlike most personal injury cases that are based on negligence, you could recover damages without proving that the manufacturer was directly negligent in your case.
When pursuing this type of case, you could be entitled to a wide range of financial compensation. For starters, this could involve the cost of medical care that resulted from the defective procedure. You could recover the cost of additional surgical procedures needed to address the defect.
Your other financial costs could also make up a big part of your case. For example, you could be entitled to recover damages based on any income you lost during the course of your recovery.
Finally, you could also be entitled to recover damages for your non-economic losses. This could include any hardship you sustained that is not directly measurable in dollars and cents, including your emotional distress or pain and suffering.
Talk to an Attorney About a DePuy Synthes Elbow Lawsuit
Many of the lawsuits related to the DePuy Synthes implant are in the early stages. If you or someone you love suffered pain or other symptoms after using this prosthetic, financial compensation could be available.
The team at the Gomez Law Firm is ready to help you seek justice for your pain. The manufacturer of this defective device should face accountability for allowing something so dangerous to enter the public marketplace. If you are ready to discuss your legal options, contact us right away for a free consultation.
"They held my hand the whole time and kept me in the loop on every aspect of my case which was very refreshing to me. They helped me get my settlement offer as fast as possible and I was able to keep my farm."
Our Process...
Easy as 1. 2. 3!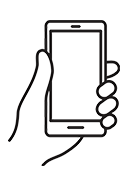 We will determine your case and submit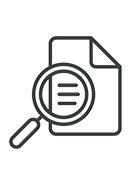 You will get regular update from us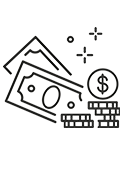 Collect your compensation

"John helped me find doctors, he referred me to his neurologist, his physical therapist, I mean, anything I needed he was right there, every step of the way. I couldn't have asked for a better result from all of this, I would absolutely recommend Gomez Trial Attorneys."

"During the time I was working with Gomez Trial Attorneys, they treated me very, very well. 100% of the time, they believed me, and they were very compassionate. They felt sorry for what happened and they understood the therapy process."

"They held my hand the whole time and kept me in the loop every aspect of my case which was very refreshing to me. They helped me get my settlement offer as fast as possible and I was able to keep my farm"

"The Gomez experience was the best experience it could be for me really, only positive things to say. They really were there every step if the way. Thanks to Gomez Trial Attorneys my dad is able to support my family as a single father"

"He opened the door for me to join his firm to help other brain Injury survivors and I never met another firm who is like this who was so understanding and caring who took the extra step and walked the extra mile with their clients and this is the best"

"I am very satisfied with the outcome with Gomez and I would definitely recommend Gomez to anybody, we tell people all the time, Get Gomez! They are really thorough with everything and they make you feel real comfortable."

"Just helped us through, guided us through, I kept notes all those years, we had questions all the time and they would always keep us informed of what was going on. They just unlayered it, layer by layer, I've never seen anything like them. Thank God for them."
Get your
free consultation
24/7 Support & Free Consultation