Exactech Knee, Hip, & Ankle Recall Lawsuit
Exactech is one of the leading manufacturers of medical implants, particularly for knee, hip, and ankle replacement surgeries. Unfortunately, the implant systems manufactured by Exactech have been linked to several dangerous defects.
Due to the high risk of implants failing prematurely, Exactech has issued a sweeping recall notice. Patients that have used these devices face severe pain and other health issues while enduring additional surgeries to address such defects. If you are one of those patients, you could have a viable Exactech knee, hip, or ankle recall lawsuit. An experienced mass tort lawyer from our firm can help you fight for the compensation you deserve.
What Exactech Implants Have Been Recalled?
Exactech makes a wide range of products, and only some of them are included in this recall. However, the number of medical devices that have been recalled is substantial. More than 200,000 knee, hip, and ankle prosthetic devices have been recalled since 2021.
Specifically, the recall targets knee, hip, and ankle prosthetics that include Exactech GXL Connexion liners. These polyethylene inserts have been linked to premature failure—sometimes in as little as a few months following the procedure.
What Are the Symptoms of a Bad Hip Replacement?
There are a few signs that point to a bad or failed hip replacement procedure. Often, these failures are related to defective prosthetic devices used in the procedure. The primary sign of a bad hip replacement is pain. This pain can spread from the hip to the thigh or groin, and it is often severe. Other symptoms include limited mobility around the joint and the sensation that the joint could "give out" at any time, resulting in a collapse.
Another serious symptom of a failed hip replacement is regular hip dislocations. When these devices become loose or fail, it is not uncommon for the ball of the hip joint to frequently dislocate.
What Are the Symptoms of a Bad Knee Replacement?
Some of the symptoms of a bad knee replacement are the same as a failed hip replacement. These failures are typically painful, especially when you put weight on the knee to walk or stand. Often, this pain can come with an infection that results from bacteria growing around the surface of the failed prosthetic.
Bad knee replacements can also "loosen," sometimes in a matter of months following surgery. Loosening occurs when the attachment between the prosthetic device and the bone fails. This process can occur over time but often leads to the prosthetic pulling away from the bone entirely. When loosening occurs, it can lead to instability while walking or standing.
How Do I Know if My Exactech Implant Has Been Recalled?
Most people who have had recalled Exactech devices implanted have been contacted either by their doctor or the company. However, some cases can slip through the cracks. If you have had an Exactech procedure and are unsure if your device has been recalled, you have a few options to get answers.
If you are concerned about the possibility of a recall, your first step is to contact your doctor. Their office should have information on whether the device used in your procedure has been recalled. Alternatively, you can use the Recall Serial Number Check on Exactech's website to determine if your device has been recalled.
What Are the Expected Exactech Settlement Amounts?
Legal action against Exactech is only just beginning, and most of these cases have yet to be settled. Based on that information, it is impossible to say with certainty what the average case might be worth. However, our firm can evaluate your case to help you better understand the compensation you might be entitled to recover.
No two cases are alike. The damage and pain resulting from your failed knee, hip, or ankle device could be far more serious than most. Our firm can review your medical records and evaluate the other ways this failure has impacted your quality of life. Some of the types of damages you might be able to recover include:
Past and future medical costs
Pain and suffering
Lost wages
Diminished future earning potential
Disability
Disfigurement
How Long Do I Have to File an Exactech Lawsuit?
Like with any type of injury lawsuit, there is a limited amount of time to file suit against Exactech over defective knee, hip, or ankle implants. In California, you generally have two years to file an injury lawsuit. However, you could have additional time to pursue legal action if you did not immediately notice the defect. It is important to note that the amount of time to file in other states can vary dramatically.
Regardless of the state you reside in, never assume when the statute of limitations in your case expires. The best way to be sure you file your claim on time is by promptly discussing your case with an attorney. Taking advantage of a free consultation could ensure that you avoid the pitfalls that come with the statute of limitations.
How Long Does It Take to Settle an Exactech Lawsuit?
Settling an Exactech lawsuit can take time. There is no way to know for certain how long a settlement might take, as every case is different. It can also vary depending on whether you file a lawsuit on your own or take part in a class action suit. In either case, your attorney could advise you on what to expect. It is important to take the time needed to secure a fair outcome instead of rushing to resolve the case for a fraction of its value.
Talk to an Attorney About an Exactech Knee, Hip, & Ankle Recall Lawsuit
If you are living with the pain and health consequences that come with failed medical implants, now is the time to seek justice. The team at the Gomez Law Firm is here to help you aggressively pursue the best possible outcome in your case.
Mass tort cases can be challenging and should never be undertaken on your own. If you are ready to pursue justice against Exactech, contact us as soon as possible for your free consultation.
"They held my hand the whole time and kept me in the loop on every aspect of my case which was very refreshing to me. They helped me get my settlement offer as fast as possible and I was able to keep my farm."
Our Process...
Easy as 1. 2. 3!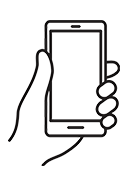 We will determine your case and submit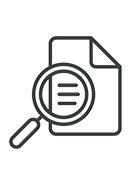 You will get regular update from us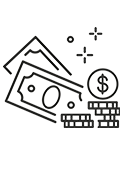 Collect your compensation

"John helped me find doctors, he referred me to his neurologist, his physical therapist, I mean, anything I needed he was right there, every step of the way. I couldn't have asked for a better result from all of this, I would absolutely recommend Gomez Trial Attorneys."

"During the time I was working with Gomez Trial Attorneys, they treated me very, very well. 100% of the time, they believed me, and they were very compassionate. They felt sorry for what happened and they understood the therapy process."

"They held my hand the whole time and kept me in the loop every aspect of my case which was very refreshing to me. They helped me get my settlement offer as fast as possible and I was able to keep my farm"

"The Gomez experience was the best experience it could be for me really, only positive things to say. They really were there every step if the way. Thanks to Gomez Trial Attorneys my dad is able to support my family as a single father"

"He opened the door for me to join his firm to help other brain Injury survivors and I never met another firm who is like this who was so understanding and caring who took the extra step and walked the extra mile with their clients and this is the best"

"I am very satisfied with the outcome with Gomez and I would definitely recommend Gomez to anybody, we tell people all the time, Get Gomez! They are really thorough with everything and they make you feel real comfortable."

"Just helped us through, guided us through, I kept notes all those years, we had questions all the time and they would always keep us informed of what was going on. They just unlayered it, layer by layer, I've never seen anything like them. Thank God for them."
Get your
free consultation
24/7 Support & Free Consultation