Phillips CPAP Recall Lawsuit
For years, continuous positive airway pressure (CPAP) machines have been a popular choice among millions of consumers looking to reduce sleep apnea and treat respiratory conditions while they sleep. However, a potentially life-threatening issue in a range of Philips CPAP machines has shaken the trust of consumers and the medical community, leading to a number of Philips CPAP recall lawsuits.
It was found that the polyester-based polyurethane (PE-PUR) foam utilized in these specific machines can break down into harmful, potentially cancer-causing chemicals, which may lead to severe and even fatal consequences for those using them. If you or a loved one has been affected, the Gomez Law Firm can help you seek legal recourse by becoming part of a Philips CPAP recall lawsuit.
Why Are There Philips CPAP Lawsuits?
There are several Philips CPAP lawsuits because several people have been severely affected by the polyester-based polyurethane sound abatement foam used in certain Philips CPAP machines. The foam, which was designed to reduce noise and vibration, was recalled after it was found to potentially pose carcinogenic and respiratory risks.
Individual injury lawsuits are being filed against Philips in response to injuries caused by defects in the company's product. These injuries may include respiratory issues, skin irritation, or even cancer resulting from exposure to particles released from the PE-PUR foam. Class-action lawsuits have also been filed.
What Are the Side Effects Linked to the Philips CPAP Lawsuit?
The most commonly reported side effects linked to the Philips CPAP lawsuit include headaches, airway irritation, chest pressure, cough, and sinus infection. Shortness of breath and difficulty breathing have also been reported.
In addition to the reported side effects, there are also more serious health risks associated with the Philips CPAP recall. These include:
Acute respiratory distress syndrome (ARDS)
Bladder and brain cancer
Heart attack and failure
Hematopoietic cancer
Kidney and liver damage or disease
Leukemia and lung damage or disease
Lymphatic cancer
Multiple myeloma
Nasal cancer
Non-Hodgkin lymphoma (NHL)
Papillary carcinoma
Pleural effusion
Prostate cancer
Reactive airway disease (RAD)
Rectal cancer
Respiratory failure
Severe ear, nose, and throat inflammation
Stomach cancer
Testicular cancer
Thyroid cancer
What Philips CPAP Machines Were Recalled?
Philips recalled the following devices made between 2009 and April 26, 2021:
A-Series BiPAP A30
A-Series BiPAP A40 (ventilator)
A-Series BiPAP Hybrid A30
A-Series BiPAP V30 Auto (ventilator)
C-Series ASV (ventilator)
C-Series S/T and AVAPS
DreamStation
DreamStation ASV
DreamStation Go
DreamStation ST, AVAPS
Dorma 400
Dorma 500
E30
Garbin Plus, Aeris, LifeVent (ventilator)
OmniLab Advanced+
REMstar SE Auto
SystemOne ASV4
SystemOne (Q-Series)
Trilogy 100 (ventilator)
Trilogy 200 (ventilator)
Philips also recalled certain Trilogy Evo ventilators distributed from April 15, 2021, to May 24, 2021, with specific serial numbers.
How Serious Is the Philips CPAP Lawsuit?
The Philips CPAP lawsuit is a serious legal matter, as it involves potential health risks to a large number of users who relied on the company's devices to treat their sleep apnea and other respiratory conditions. The side effects, as discussed above, include serious injuries and illnesses, sometimes resulting in death.
Has the Philips CPAP Lawsuit Been Settled?
No Phillips CPAP lawsuit has been settled yet, but the issue has recently gained significant attention, with more than 420 cases pending and more expected to follow. While no settlements or jury verdicts have been reached, lawyers anticipate that the number of cases will exceed 1,000 by the end of 2023. The proposed schedule would commence trials in 2024. However, the defendants are pushing for a later start of 2025 or 2026.
Who's Eligible to File a Philips CPAP Machine Lawsuit?
Those who have suffered complications may be eligible to file a lawsuit against Philips to seek compensation for any damages or injuries incurred. To be eligible, a person must have utilized a Philips CPAP machine, Philips Bi-level positive airway pressure PAP, or another qualified Philips ventilator that was recalled.
Additionally:
A qualified doctor must accurately diagnose a health condition, including liver, kidney, and lung cancer, heart problems, sudden respiratory failure, or other injuries.
The person who used a Philips CPAP machine cannot be a current or previous smoker.
OR
Litigants must be the surviving spouses or family members of someone who died from harm caused by a defective device.
Seeking legal help from a lawyer experienced in handling cases involving defective medical devices is essential. Providing evidence demonstrating the harm caused by the device will help build a strong case and increase the likelihood of a successful outcome.
What Are the Expected Philips CPAP Lawsuit Settlement Amounts?
When it comes to mass torts, prior global settlements can often serve as a helpful reference point. For the Philips CPAP claims, previous data suggest that for individuals in the highest settlement tier, CPAP lawsuit settlement amounts are expected to be payouts between $150,000 to $250,000, while those in the next tier down may receive settlements ranging from $75,000 to $150,000. Settlement amounts could be much higher in severe cases.
How Long Do I Have to File a Philips CPAP Lawsuit?
The deadline to file a lawsuit depends on which state you live in and other factors. Generally, the window ranges from two to four years, but there are exceptions. For example, if the defendant is a corporation or intentionally fraudulent conduct took place, then you may have an extended period to file your claim. There are many variables, and this is a complicated situation, so you should speak with a lawyer immediately to see if you're eligible and what the deadline is.
How Long Does It Take To Settle a Philips CPAP Lawsuit?
As of now, Philips has not yet settled any CPAP lawsuits. These types of legal proceedings vary substantially depending on several factors, including the complexity of the case, the number of plaintiffs involved, and the parties' willingness to negotiate a settlement.
Lawsuits involving large corporations, like Philips, and a significant number of affected individuals can often take several years before they reach a resolution.
Contact Gomez Trial Attorneys for Help With Your CPAP Claim
If you believe that your health has been adversely impacted by the use of a recalled Philips CPAP machine or other potentially defective product, do not hesitate to consult with an experienced attorney who can help ensure that your rights are fully protected throughout every step of the litigation process. Whether you have questions about a CPAP class action lawsuit or anything else, we can help. Contact Gomez trial lawyers today for a free consultation by calling 866-TRIAL LAW (866-874-2552) or by contacting us online.
"They held my hand the whole time and kept me in the loop on every aspect of my case which was very refreshing to me. They helped me get my settlement offer as fast as possible and I was able to keep my farm."
Our Process...
Easy as 1. 2. 3!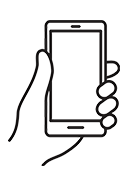 We will determine your case and submit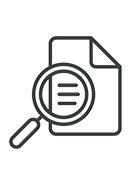 You will get regular update from us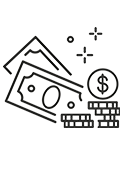 Collect your compensation

"John helped me find doctors, he referred me to his neurologist, his physical therapist, I mean, anything I needed he was right there, every step of the way. I couldn't have asked for a better result from all of this, I would absolutely recommend Gomez Trial Attorneys."

"During the time I was working with Gomez Trial Attorneys, they treated me very, very well. 100% of the time, they believed me, and they were very compassionate. They felt sorry for what happened and they understood the therapy process."

"They held my hand the whole time and kept me in the loop every aspect of my case which was very refreshing to me. They helped me get my settlement offer as fast as possible and I was able to keep my farm"

"The Gomez experience was the best experience it could be for me really, only positive things to say. They really were there every step if the way. Thanks to Gomez Trial Attorneys my dad is able to support my family as a single father"

"He opened the door for me to join his firm to help other brain Injury survivors and I never met another firm who is like this who was so understanding and caring who took the extra step and walked the extra mile with their clients and this is the best"

"I am very satisfied with the outcome with Gomez and I would definitely recommend Gomez to anybody, we tell people all the time, Get Gomez! They are really thorough with everything and they make you feel real comfortable."

"Just helped us through, guided us through, I kept notes all those years, we had questions all the time and they would always keep us informed of what was going on. They just unlayered it, layer by layer, I've never seen anything like them. Thank God for them."
Get your
free consultation
24/7 Support & Free Consultation