Talcum Powder Lawsuit
Lawyers
Talcum powder is an incredibly common product used in cosmetics and personal hygiene products, from baby powder to face wash. But recent lawsuits are raising the alarm that talc-containing items may be contaminated with asbestos, a proven carcinogen. This raises the question of whether manufacturers have adequately tested their products for asbestos and warned consumers.
What Is the Talcum Powder Lawsuit?
Asbestos was widely used in many building materials before it was identified as a carcinogenic material. Unfortunately, it can still be found in some talcum powder products today. Asbestos exposure can increase the risk of developing mesothelioma and ovarian cancer. Because there is no safe level of asbestos exposure, consumers need to know if their talcum powder contains this substance.
In recent years, plaintiffs across the U.S. have been suing baby powder makers for failing to warn consumers about asbestos in talcum powder. These claims argue that the manufacturers should have thoroughly tested their products to ensure they were free from contamination.
They also argue that if corporations like Johnson and Johnson had been more upfront about product health hazards, consumers would have been able to make informed purchases.
Does Talcum Powder Cause Cancer?
Asbestos-contaminated talcum powder has been linked with certain types of cancers, such as mesothelioma, lung cancer, and ovarian cancer, but only when exposure levels are high enough over prolonged periods of time. While consumer products should all be tested for asbestos contamination before reaching store shelves, there's still potential for contaminated items to slip through the cracks, being sold illegally online or on the street. Caution should always be taken when using talcum powders, especially on infants and children who may be more susceptible due to their smaller size and developing immune systems.
Who Can File a Talcum Powder Ovarian Cancer Lawsuit?
Before filing a personal injury claim, you must understand the requirements for receiving medical expenses and other legal damages related to your diagnosis.
Qualifying Criteria for Talcum Powder Litigation
The following criteria will determine if you can sue a talc product manufacturer:
You have endometrioid, ovarian, or mesothelioma.
Your diagnosis must have been made on or after 2009.
You used talcum powder products before menopause.
Securing Diagnoses From Licensed Healthcare Professionals
For any personal injury lawsuit based on the use of talc products to stand up in court, the diagnosis of a licensed healthcare professional connecting the health issue with the product must be secured. This involves obtaining signed statements from medical professionals who can attest that there is a clear connection between the use of talc products and the health issue experienced by an individual patient. These statements will serve as evidence supporting your claim and should also include detailed information about any treatments recommended by medical professionals to manage symptoms associated with your diagnosis.
A personal injury case can likely be pursued if qualifying criteria and diagnosis requirements are met.
What Is the Average Settlement for a Talcum Powder Lawsuit?
As more knowledge about the hazards of talcum powder products becomes available, thousands of people have taken legal action. Cases involving asbestos-contaminated talc have resulted in billion-dollar settlements for those affected.
The amount of the settlement differs from person to person, and not all will receive the same amount. Various elements may affect the settlement amount. They include the following.
Type of Injury Suffered
The type and severity of the injury suffered will play a role in determining a settlement amount. Asbestos commonly causes mesothelioma, lung cancer, asbestosis, and other respiratory illnesses. The more severe your condition, the more compensation you'll likely receive.
Length of Exposure to Asbestos
The length of exposure to asbestos is crucial in how much you may receive in a talc-asbestos lawsuit settlement. If exposed over many years, you could qualify for a larger sum than someone exposed only briefly. This is because prolonged exposure increases the likelihood of an individual developing serious health problems later in life due to asbestos fibers in their system.
Previous Health History and Age of Diagnosis
Previous health history and age at diagnosis also can impact how much money you might receive from a talc-asbestos lawsuit settlement. If an individual has no previous health issues before being diagnosed with an asbestos-related illness, this could lead to a higher Johnson and Johnson lawsuit payout than if pre-existing conditions were already present before diagnosis.
Furthermore, age at diagnosis could be considered when determining the size of a settlement because younger individuals will likely require more medical care throughout their lifetime than someone older who may not live as long after diagnosis.
How Long Do I Have to File a Talcum Powder Lawsuit?
A statute of limitations is a law that limits the amount of time an individual has to file a Johnson and Johnson baby powder lawsuit from the date of the incident. Each state has statutes regarding how much time you are allowed; in California, this is two years.
The start date for your statute of limitations depends on your case; it may begin when you were first diagnosed with cancer or when it was learned that your diagnosis might be linked to talcum powder products. To determine when the statute begins for your case, it is essential that you consult with an experienced personal injury lawyer as soon as possible.
How Long Does It Take To Settle a Talcum Powder Case?
Building a strong case can take months or even years, depending on its complexity. A case typically begins with the discovery phase, which is integral to the litigation process. During discovery, each side collects evidence and information related to the claim. Both parties must exchange any relevant documents and submit interrogatories (written questions) and requests for admission of facts (statements that are either accepted or denied). Each side will also conduct depositions — interviews with witnesses under oath — to establish facts about the case.
In a talcum powder lawsuit, the discovery phase will require a medical diagnosis of the plaintiff's health problems to assess damages incurred due to their exposure to talc products. Evidence regarding losses must also be collected during this time; for example, medical bills incurred due to treatment for cancer after using talcum powder or loss of wages due to time off work. All these elements must be evaluated before taking legal action against the defendant.
Once all necessary evidence has been collected and presented in court, both parties may agree on talcum powder settlements that compensate and covers damages suffered by the plaintiff due to their illness caused by talcum powder exposure. Alternatively, if an agreement cannot be reached regarding an appropriate figure, the case will proceed to trial, where either side presents its argument in front of a judge or jury who ultimately decides whether liability exists.
An attorney can assist clients throughout this process by advising them on when and whether it would be wise to accept an offer from the opposing party or continue fighting for justice in court. Experienced lawyers are knowledgeable enough about state laws and precedents set by similar cases to accurately assess what could happen if a settlement isn't reached at any particular point during litigation proceedings. They can also tell clients their chances at trial before proceeding with legal action against the defendant.
Gomez Trial Attorneys Can Help You With Your Talcum Powder Claim
If you think you have grounds for a talcum powder lawsuit but don't know where to start, the legal team at Gomez Trial Lawyers can help. Our experienced personal injury lawyers will review your claim and explain your options. If you have questions or are looking for a talcum powder lawsuit update, contact Gomez Trial Lawyers today for a free consultation by calling 866-TRIAL LAW (866-874-2552) or by contacting us online.
"They held my hand the whole time and kept me in the loop on every aspect of my case which was very refreshing to me. They helped me get my settlement offer as fast as possible and I was able to keep my farm."
Our Process...
Easy as 1. 2. 3!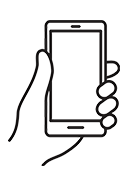 We will determine your case and submit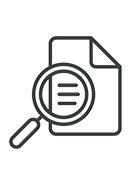 You will get regular update from us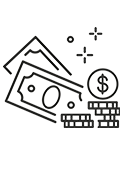 Collect your compensation

"John helped me find doctors, he referred me to his neurologist, his physical therapist, I mean, anything I needed he was right there, every step of the way. I couldn't have asked for a better result from all of this, I would absolutely recommend Gomez Trial Attorneys."

"During the time I was working with Gomez Trial Attorneys, they treated me very, very well. 100% of the time, they believed me, and they were very compassionate. They felt sorry for what happened and they understood the therapy process."

"They held my hand the whole time and kept me in the loop every aspect of my case which was very refreshing to me. They helped me get my settlement offer as fast as possible and I was able to keep my farm"

"The Gomez experience was the best experience it could be for me really, only positive things to say. They really were there every step if the way. Thanks to Gomez Trial Attorneys my dad is able to support my family as a single father"

"He opened the door for me to join his firm to help other brain Injury survivors and I never met another firm who is like this who was so understanding and caring who took the extra step and walked the extra mile with their clients and this is the best"

"I am very satisfied with the outcome with Gomez and I would definitely recommend Gomez to anybody, we tell people all the time, Get Gomez! They are really thorough with everything and they make you feel real comfortable."

"Just helped us through, guided us through, I kept notes all those years, we had questions all the time and they would always keep us informed of what was going on. They just unlayered it, layer by layer, I've never seen anything like them. Thank God for them."
Get your
free consultation
24/7 Support & Free Consultation