Riverside Premises Liability Lawyers
Riverside Premises Liability Attorneys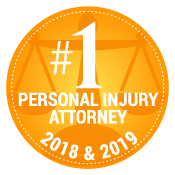 Whether you slipped on a slick floor at a downtown Riverside restaurant or took a tumble because of a loose pavement in Fairmount Park, the injuries you suffer in an accident or incident on someone else's property can turn your life upside down. Through no fault of your own, you find yourself facing down mountains of medical debt, time you never intended to take off work, and months (or more) of battling pain and disability.
Victims of injuries caused by a preventable, dangerous condition on someone else's property in Riverside deserve compensation. The experienced Riverside premises liability lawyers at Gomez Trial Attorneys have the skill and resources to help them get it. Contact our team today for a free case evaluation to learn about your rights after suffering injuries in a property-related incident or accident in Riverside.
About Gomez Trial Attorneys' Riverside Premises Liability Lawyers
Victims of personal injuries in Riverside and throughout Southern and Central California have an ally in Gomez Trial Attorneys. Our award-winning Riverside lawyers have an unmatched reputation for taking on the toughest cases for badly injured clients, and for getting them the financial results they need to regain their health and rebuild their lives.
We have what it takes to secure compensation for our clients in and out of the courtroom. While we can never promise success in any matter we take for a client who suffered injuries on someone else's Riverside property, we can commit our firm's full resources and know-how to pursuing justice and to holding property owners and others legally and financially accountable for our clients' injuries and losses.
About Premises Liability
Riverside residents, workers, and visitors suffer preventable injuries in an almost-unlimited variety of scenarios. Many of those circumstances, however, share one feature in common: they occur on property owned and operated by someone other than the injured victim. Lawyers for victims of these injuries generally refer to these as premises liability cases; that is, legal liability having to do with an injury suffered on someone else's premises.
They include legal matters involving:
In Riverside and throughout California, owners and occupants of commercial, public, and residential property owe a duty of care to take reasonable steps to keep anyone who visits their property safe from harm. Fulfilling that duty will often involve inspecting the property for dangerous conditions, correcting hazards, and warning or keeping visitors away from hazards.
Property owners and occupants who fail to meet that duty of care to property visitors face potential legal liability to anyone who is hurt on their premises because of a dangerous property condition there.
This potential liability extends, for example, to:
Restaurant or grocery store owners who fail to clean up spills;
Building owners or management companies that fail to fix loose railings or broken stairs;
Homeowners who fail to secure backyard pools or to supervise children on trampolines; and
Government entities that do not remove dead tree limbs from trees in public parks.
These are just some examples, of course. In California, property owners and occupants have a duty to keep their premises reasonably safe for anyone who might visit, which includes children and even trespassers (in some instances).
At Gomez Trial Attorneys, we have years of experience in evaluating the circumstances of an injury someone suffers because of a preventable, dangerous condition on someone else's property. Talk to our team today about the accident or incident at a Riverside property that injured you or a loved one.
Common Premises Liability Injuries
People can suffer injuries of every imaginable type in an accident or incident on someone else's property.
Gomez Trial Attorneys lawyers draw from a deep well of knowledge about virtually any type of injury a client might have suffered in Riverside, such as:
Traumatic and non-traumatic brain injuries;
Crushed or traumatically amputated limbs;
Severe burns from fire, chemicals, radiation, or electrocution;
Illness from acute or long-term toxic exposure;
Nerve damage;
Neck and back injuries resulting in chronic pain;
Severe lacerations, puncture wounds, and disfigurement from animal attacks;
Internal injuries and organ damage leading to long-term health complications;
Comas and persistent vegetative states; and
Any of the injuries above, and the countless others that occur in an accident or incident on someone's property in Riverside, can cause victims years of physical, emotional, and financial pain. At Gomez Trial Attorneys, we work with injured clients to secure full and fair compensation on their behalf, no matter the type of injury that has upended their lives.
Compensation for Riverside Premises Liability Injuries
Victims of injuries suffered because of unsafe conditions on someone else's property in Riverside often have the right to seek compensation for their injuries and losses through legal action in California courts. Every premises liability case we handle for clients here at Gomez Trial Attorneys has unique features that factor into the types and amounts of damages a client might expect to recover in a lawsuit.
However, in general, our team can often prepare a legal claim for our client to recover compensation for:
Medical costs already incurred, including emergency care, doctor's visits, prescription medication, hospitalization, surgery, and medical equipment;
Estimated future medical expenses related to treating our client's injury;
Lost wages resulting from our client missing work because of an injury;
Lost expected earnings if the injury causes a disability that prevents our client from returning to work in the future;
Costs of retrofitting a home or vehicle to accommodate our client's impairments from an injury;
The physical and emotional pain and suffering our client suffered because of the incident and injury;
Damage to our client's personal relationships, such as loss of consortium with a spouse; and
Our client's diminished quality of life because of an injury.
In addition, in some cases, a California court might levy punitive damages on the party at fault for our client's injuries and losses. As the term implies, punitive damages are intended to punish a wrongdoer for a pattern of extreme, harmful behavior. A landlord let his properties run down for years and pose a reckless amount of danger to tenants, for example, may face punitive damages if a tenant suffers harm.
The damages a client might recover in a particular case will often depend on the severity of our client's injury, the outlook for the client making a full recovery, and the financial resources of the party who owes our client damages. Speak with the Gomez Trial Attorneys team today to find out what types and amounts of damages you may have the right to seek through legal action after getting hurt at someone else's property in Riverside.
How We Help Clients Injured at Riverside Properties
At Gomez Trial Attorneys, our team works closely with clients injured on properties throughout Riverside and the Inland Empire to understand the full scope of harm they have suffered. Then, we get to work planning a legal strategy tailored to our client's specific situation, aimed at securing maximum compensation for our client's injuries and losses.
The steps we ask our clients to give us permission to take on their behalf will vary widely from case to case. What works as a strategy in one premises liability may not suit another.
However, in general, the actions we may take to secure full and fair compensation for a client injured because of a dangerous condition on someone's property in Riverside may include:
Investigating the incident or accident that occurred at a Riverside property, to determine who should face legal and financial responsibility for failing to fix, prevent, or warn our client about, a dangerous property condition;
Collecting evidence to support a claim for damages on our clients' behalf, which may include speaking to witnesses, taking photos and videos of an accident scene, and engaging the services of forensic experts to help us understand and prove how an accident or incident happened;
Preparing and filing a lawsuit in California court seeking damages against any party our investigation and analysis has revealed to have a legal liability to our client;
Negotiating with defense lawyers and insurance companies to achieve a fair and reasonable settlement of our client's claim, if possible;
Communicating with our client regularly to let the client know how the case is going, and to answer any questions the client has; and
Arguing our client's case in court, including at trial if need be, to convince a judge or jury to award our client damages in the event settlement negotiations do not achieve a fair outcome.
We also help our clients by providing legal services they can afford. An initial case consultation with our team is always free of charge. In an initial consultation, we learn about the injuries suffered by someone who comes to us for help, and we try to give a preliminary view of whether that person has a legal claim for damages with which we might help.
Also, if we agree to represent a client in a Riverside premises liability case, we almost always do so on a contingent fee basis. That is an agreement in which we and our client agree on a percentage of any money we recover for our client that our firm gets to keep as its fee. Our client pays us no money upfront, and we only get paid if our client gets paid. Through this arrangement, we offer anyone injured in a premises liability incident in Riverside top-quality legal services, regardless of their current financial resources.
Steps to Take After Getting Hurt in Riverside
The steps you take after suffering harm in an accident or incident on someone else's property in Riverside can affect your legal rights and financial wellbeing. Following the tips below may help to protect you until you have an opportunity to consult with a lawyer.
Seek Medical Attention and Follow Doctor's Orders
Oftentimes, the single most important thing a person involved in a potentially harmful accident or incident someone else's property in Riverside can do to help themselves is to seek immediate, appropriate medical care, and then to do exactly what the doctor tells them. This simple step protects a person's health, generates important medical records that may help to prove a legal claim for damages, and ensures that no defense lawyer or insurance company can ever argue that the person made their injuries worse by not taking care of themselves.
At Gomez Trial Attorneys, we encourage people to seek medical attention after any accident or incident in which they might have gotten hurt, even if they do not feel injured in the moment. That's because many potentially severe, even life-threatening, injuries do not necessarily exhibit symptoms right away. Doctors, however, can often spot dangerous health conditions with simple tests.
Gather Visual Evidence, if You Can Do so Safely
This isn't always possible, but if you can, try to gather as much visual evidence as you can at the scene of any harmful accident or incident at a Riverside property. By this, we mean take out your cell phone and start shooting still images or video of the dangerous property condition that caused an injury, before the property owner or manager has a chance to fix it. Images of a broken railing, cracked walkway, or slippery spill on a tile floor, can often supply crucial evidence to prove liability for damages in a Riverside premises liability case.
Say "No, Thanks" to Unsolicited Settlement Offers
Property owners and their insurance companies, either out of the goodness of their hearts or concern for their wallets (or both), will often try to make things right with someone who gets hurt on their premises. A restaurant owner may try to comp a meal. A hotel owner might offer the injured person a free night's stay in an upgraded room. An insurance company for either of them might call up with an offer of a quick cash payment to smooth things over.
The problem with saying "yes" to any of these offers is that they often come with stated or unstated strings attached. Accepting them could amount to giving up valuable legal rights to take legal action against that property owner and/or to demand payment from the property owner's liability insurance company. It could also leave you empty-handed when you realize that the value of the offer did not even begin to cover the expense and difficulty the injury has caused you.
So, if a property owner, manager, or insurance company representing either of them, offers to resolve a matter with you directly, say "no, thanks" and instead direct them to your Riverside premises liability lawyer, who can speak to them on your behalf.
Riverside Premises Liability FAQ: The Answers You Need and the Information You Want
Nobody expects to suffer a debilitating injury at a friend's house. They also do not anticipate sky-rocketing medical expenses because they slipped and fell while grocery shopping. Unfortunately, these types of accidents happen every day leaving individuals in immense pain, worrying about their future, and feeling lost because of the unanswered questions they have.
In this blog, we will dive into these specific types of accidents, discussing what they are, how they happen, and the frequently asked questions many victims have after suffering an injury due to a premises liability accident.
1. What exactly is premises liability?
The legal theory of premises liability states that a property owner is liable for injuries that result from accidents that happen on their property. These accidents can include everything from a slip and fall in a store to an injury at a friend's house. In general, any preventable incident occurring on someone else's property can be grounds for a premises liability claim in Riverside.
2. What are the premises liability laws in Riverside?
Property owners and occupiers in California have a duty of care to ensure their property is reasonably safe for visitors. They also have a responsibility to warn visitors and guests of any dangers on their property that are not open and obvious.
This duty of care requires individuals who possess, control, or own property to exercise reasonable care in:
Inspecting their property;
Maintaining their property;
Fixing any potentially dangerous conditions; and
Providing adequate warnings about any hazardous conditions on their property.
If a property occupier or owner breaches this duty of care and fails to keep their property in a reasonably safe condition, they may be liable for injuries that happen on their land or property as a result of this breach.
3. How do you determine if a Riverside property owner breached their duty of care?
A property owner's duty of care is based on what a reasonable individual or property owner would do in similar circumstances.
To figure out if the property owner breached this duty, the court can consider:
The property's location;
The likelihood that an individual would come onto the property (as the victim did);
The feasibility of this injury occurring;
The seriousness of the injury;
Whether the owner was aware or should have known about the dangerous condition;
The burden of avoiding or reducing the risk or;
The property owner's degree of control over the hazardous condition.
4. What do you need to prove in a Riverside premises liability lawsuit?
If your injury results from someone's dangerous property, you need to show you were harmed because of how the defendant managed their property.
Specifically, you need to prove:
That the defendant (the negligent property owner) leased, owned, occupied, or controlled the specific property;
That the defendant was negligent in the maintenance or use of their property;
That, as a result, you were harmed; and
That the defendant's negligent actions were a substantial factor in causing this harm.
As you can see, there are numerous elements you need to prove to show that the negligent property owner was at fault. That is why you need to contact a knowledgeable Riverside premises liability attorney as soon as possible, so they can start investigating the accident right away.
5. Who is responsible for your injuries if you are hurt on someone else's property in Riverside?
If you suffer injuries on someone else's property, you can sue the entity or person who leases, occupies, owns, or controls that property. In many situations, there may be multiple parties who could be held responsible for your injury. This is because property owners cannot delegate their duty to keep you safe on their property. For instance, if a contractor was hired to fix a dangerous condition on a property, the property owner is still responsible for injuries due to that condition.
The most common defendants in premises liability claims include:
Homeowners;
Business owners;
Property management businesses;
Bars and restaurants;
Shopping malls;
Stores; and
Tenants.
6. What kinds of Riverside premises liability accidents do Gomez Trial Attorneys handle?
Premises liability accidents can happen anywhere, including parks, stores, office buildings, apartments, homes, and even parking lots. However, the more common examples of premises liability accidents include:
Slip and fall accidents. Slip and fall accidents are one of the most common types of premises liability accidents in Riverside.
Slip and fall accidents often result from unsafe conditions on a property, including:
Loose carpets;
Leaks or spills on the ground;
Not putting warning signs around known hazards;
Cables or cords left uncovered;
Missing or broken railings;
Construction sites which are not closed off; and
Uneven flooring.
If you were hurt in a slip and fall accident and the property owner knew or should have known about the unsafe condition, did not warn you, and failed to fix it, they can be held responsible for your injuries.
Accidents at someone else's home. Premises liability injuries can also occur at someone else's house, such as a neighbor, friend, or even family member's home. That homeowner needs to ensure their property is in a safe condition. If you are harmed due to their negligence, you can sue for damages.
These types of accidents can include:
Falling down the stairs;
Electrocutions;
Burns;
Falling trees or branches;
Chemical injuries;
Decks collapsing;
Drownings; and
Poisoning.
When these accidents occur, typically, the homeowner is held liable for the damages. However, a landlord can also be responsible for allowing these types of unsafe conditions at their rental property.
Construction site accidents. Construction sites contain many hazards and potentially dangerous objects and machinery. These can pose numerous risks to the public, including visitors and those passing by. As a result, the property owner must keep everyone safe by putting up barriers or warnings to stop people from walking into a dangerous area.
Construction site accidents can include:
Electric shocks;
Roofing accidents;
Scaffolding accidents;
Falling off a ladder; and
Heavy machinery accidents.
Animal bite accidents. Premises liability claims can also include injuries caused by animals. This might include an animal on the property biting you or the animal harming you because of a dangerous property condition. If a dog bites you in California, you can recover compensation even if the dog owner did nothing wrong.
Elevator accidents. If you suffer harm in an elevator accident, you can file a lawsuit against those responsible for the accident. It is the property owner's responsibility to make sure that an elevator is operating safely. If it is not, the property owner needs to fix the problem and warn others of the risks. If the property owner fails to take these precautions, they can be responsible for resulting injuries.
7. What types of conditions does a Riverside property owner have to fix or warn visitors about?
A property owner must warn individuals about any dangerous conditions on their property or fix them. The property owner cannot avoid fault by saying they did not know about the hazardous condition. It is their responsibility to exercise a duty of ordinary care to maintain the property and avoid exposing others to an unwarranted risk of harm.
The court will look whether a property owner knew or should have known of the dangerous condition by asking:
Was the hazard obvious?
How long had the hazardous condition existed?
Were there any previous complaints about the hazardous condition?
Did the property owner make any attempts to fix the hazardous condition?
Did anyone else suffer previous injuries due to the hazardous condition?
A property owner may not be responsible for minor or insignificant defects on their property. However, this will depend on the injuries, the specific types of defects, and the property type.
8. What warnings or notices must a Riverside property owner give visitors?
If a property owner cannot fix a hazardous condition, they need to warn others about it. This warning needs to make others aware that a potentially dangerous condition exists and that they should take precautions to avoid it. Generally, this notice needs to give other people an accurate warning about the type of danger, the condition's location, and the imminent threat.
9. What compensation can I recover in a Riverside premises liability claim?
If you are harmed on someone else's land or property, you can file a lawsuit and pursue damages. These can include economic, non-economic, and punitive damages.
Economic damages. These are monetary losses you suffered as a result of the accident and your injuries.
They are generally easily quantifiable costs and can include:
Medical bills and expenses (including past and future medical expenses);
Lost wages (including past and future lost wages);
Lost earning capacity;
Personal property damages;
Home care services;
Rehabilitation services; and
Other out-of-pocket expenses.
Non-economic damages. These subjective losses are not as easily quantifiable, and may include:
Pain and suffering;
Emotional anguish;
Disfigurement;
Amputation;
Scarring;
Loss of enjoyment of life;
Loss of consortium;
Loss of companionship; and
Loss of reputation.
Punitive damages. On rare occasions, punitive damages are also awarded. However, they require the victim to prove:
That the defendant intentionally caused the injury or accident;
That the defendant's actions were so reckless that they resulted in wrongful death or catastrophic injuries; and/or
That the defendant deliberately destroyed evidence that indicated their liability.
Wrongful death claim. If death results from a premises liability accident, surviving family members can claim damages against the defendant on their deceased loved one's behalf. Wrongful death damages can include funeral and burial costs, and compensation for loss of companionship and support.
10. Does a Riverside property owner owe a duty of care to a trespasser?
In Riverside, the duty a property owner has to a trespasser depends on the cause of the injury and the situation. Unlike other states, California does not categorize duty based on a visitor's status on the property. Rather, the court considers all relevant factors and decides if the property owner failed to use reasonable care to make sure the property was reasonably safe.
These factors include:
Where the property is located;
The likelihood that a trespasser would come onto the property';
The probability an injury would occur and;
How severe the damage was, or how severe the damage could have been.
11. What is the statute of limitations for filing a Riverside premises liability claim?
In California, you have two years from the date of the injury to file a claim. If you do not file your premises liability lawsuit within this time, your case may be dismissed and you will not recover anything for your damages. It is also imperative to keep in mind that depending on the specific accident and the parties involved, this time limit may be shortened. Thisis why it is essential to contact a skilled Riverside premises liability attorney as soon as possible. The lawyer can get right to work investigating your claim, figuring out if you have a viable case, and ensuring you have time to file a lawsuit.
In general, it is best not to wait too long to file a claim. Over time, crucial evidence can disappear and memories of the accident can fade. As a result, you can end up jeopardizing your chance of success by waiting too long to file.
12. How can a Riverside premises liability lawyer help me?
Putting together a successful premises liability claim is complicated, tedious, and requires being extremely detail-oriented. They require a good understanding of specific laws as well as the ability to thoroughly investigate the accident and find the crucial evidence needed to prove your claim. That is why you need an experienced and knowledgeable Riverside premises liability attorney.
An experienced lawyer can:
Investigate the accident scene and gather vital documentation, footage, and pictures. This evidence can help show how the accident happened and who was responsible for your injuries.
File complex and critical motions and legal paperwork before time runs out.
Handle communications with the defense and the insurance companies, ensuring your case is treated with the fairness it deserves.
Take your case to trial if you cannot reach a settlement with the insurance company and fight for just compensation for you in court.
If you were injured in a premises liability accident, do not wait any longer. Contact a Riverside premises liability lawyer at Gomez Trial Attorneys today. Let us fight for the justice you deserve.
Experienced Riverside Premises Liability Attorneys
Do not wait to seek caring, experienced legal representation after suffering an injury on someone else's commercial, residential, or public property in Riverside. You may have the right to receive significant financial compensation. To learn more, contact the experienced Riverside personal injury lawyers at Gomez Trial Attorneys online or by phone at (619) 237-3490 for a free case evaluation.
---
Gomez Trial Attorneys
11840 Pierce Street
Ste 200 Riverside, CA 92505
(951) 355-7770
Our Process...
Easy as 1. 2. 3!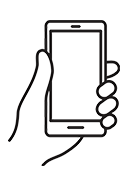 We will determine your case and submit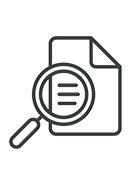 You will get regular update from us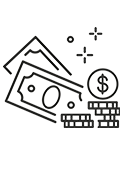 Collect your compensation

"John helped me find doctors, he referred me to his neurologist, his physical therapist, I mean, anything I needed he was right there, every step of the way. I couldn't have asked for a better result from all of this, I would absolutely recommend Gomez Trial Attorneys."

"During the time I was working with Gomez Trial Attorneys, they treated me very, very well. 100% of the time, they believed me, and they were very compassionate. They felt sorry for what happened and they understood the therapy process."

"They held my hand the whole time and kept me in the loop every aspect of my case which was very refreshing to me. They helped me get my settlement offer as fast as possible and I was able to keep my farm"

"The Gomez experience was the best experience it could be for me really, only positive things to say. They really were there every step if the way. Thanks to Gomez Trial Attorneys my dad is able to support my family as a single father"

"He opened the door for me to join his firm to help other brain Injury survivors and I never met another firm who is like this who was so understanding and caring who took the extra step and walked the extra mile with their clients and this is the best"

"I am very satisfied with the outcome with Gomez and I would definitely recommend Gomez to anybody, we tell people all the time, Get Gomez! They are really thorough with everything and they make you feel real comfortable."

"Just helped us through, guided us through, I kept notes all those years, we had questions all the time and they would always keep us informed of what was going on. They just unlayered it, layer by layer, I've never seen anything like them. Thank God for them."
Get your
free consultation
24/7 Support & Free Consultation