Restaurants are a place where we gather with friends and family to relax, catch up, and celebrate life's victories. Unfortunately, they are also a place where slip and fall accidents commonly occur. Spilled food and drinks, loose rugs, dangerously low lighting, and flooring in disrepair create falling hazards. When restaurants don't take reasonable measures to fix these risks, patrons suffer the consequences.
At Gomez Trial Attorneys, we have helped clients with slip-and-fall cases for more than 15 years. A common question we get from friends, family, and prospective clients is: "I fell at a restaurant what should I do now?" Based on our experience and knowledge of the law, the following is what to do when you get injured at a restaurant.
Obtain Medical Attention
After a slip and fall accident in a restaurant, the most important thing is your health and safety. Your top priority should be obtaining the required medical care. If you have suffered, or think you may have suffered a serious or life-threatening injury, call 9-1-1 immediately.
For all other injuries, obtain medical care as soon as possible — ideally, on the same day. For example, if you have suffered a shoulder injury that you do not feel is life-threatening, you may choose to report the injury and then have a friend or family member drive you to emergency care.
Continue to obtain medical care and treatment as needed. All of your injuries may not be apparent immediately. Some types of injuries have a delayed onset, and the shock of a slip and fall can dull pain. Common injuries that may have a delayed onset include neck injuries, internal bleeding, and psychological injuries. Continue to seek prompt treatment of symptoms as they arise.
Report the Fall
After you address immediate medical needs, report your slip and fall to the restaurant. Do this by notifying the owner or manager. Do not simply report to wait-staff. The owner or manager will likely present you with an incident or accident report to fill out. If they do not, ask to complete one.
When reporting a slip and fall in a restaurant, it is important to remember that the restaurant and its insurers will be defending against your claim, so they will be looking for admissions and other mistakes in your report that they can leverage against you. When making written and verbal reports:
DO

Provide a brief, accurate overview of your slip and fall
Provide the location of the fall and what caused it (a wet floor, a mat, or carpeting)

DO NOT

Answer more than what a question asks
Make assessments regarding fault
Say you're sorry or make similar apologies
Say you're OK or make other statements assessing your injuries
Ask for a copy of the completed report for your records.
Document, Document, Document
We can't emphasize enough how important it is to document everything. Documentation is essential to preserving potential claims for compensation after a slip and fall in a restaurant.
If possible, take the following actions to document the slip and fall:
Photograph the scene where you fell using your cell phone's camera. Take a lot of photos. Try to document it from all directions and use a variety of close-up shots and wider shots. Be sure to take photos of the exact spot you fell, including any liquid on the floor and/or deficiencies in the flooring.
Gather witness names and contact information. As witnesses for their information. Most people will be happy to provide this information.
Write down your recollection. When you get home, or sooner if possible, write down your recollection of the accident, including the date and time it occurred, how it occurred, and any immediately apparent injuries. It is natural to forget details over time. Writing down your account promptly will help you refresh your recollection if needed.
The need to document doesn't end after the day of the fall. Continue to document your injuries, costs, and any other relevant case updates. For example, keep copies of medical bills and reports when you seek care for slip and fall-related injuries.
Talk to a Personal Injury Attorney
After a slip and fall in a restaurant, talk to an experienced personal injury attorney or law firm with a track record of success. We know that you may be hesitant to file a lawsuit, but we recommend at least talking to an attorney to figure out what your legal options are. A lawsuit is a way to ensure that the at-fault party, the restaurant, pays for the harm you suffered. It is unfair for you to pay for injuries that were not your fault.
As far as timing, talk to a personal injury attorney as soon as possible after the slip and fall. This will minimize the amount of time that you are unrepresented. Insurance companies often try to take advantage of the unrepresented period by making low settlement offers and asking probing questions before an injured person gets advice from their attorney. Additionally, early timing is important because there is a statute of limitations (or deadline) for filing slip and fall lawsuits. After the statute of limitations passes, you lose the option to sue.
As noted before, Gomez Trial Attorneys has been helping clients with their personal injury cases for 15 years. We know that deciding whether to hire an attorney and, if so, what attorney to hire is a very important decision. For these reasons, we offer a free, no-obligation case evaluation where you can learn more about your legal options so you can make an informed decision.
Need a Slip and Fall Attorney? Get Gomez
Gomez Trial Attorneys has recovered over $750 million for our clients during the past 15 years. Our dedicated team members use their experience to help clients obtain the recovery they deserve. We have a strong track record of successful personal injury lawsuits against large companies and insurance companies.
If you have suffered serious injuries at the gym due to faulty equipment or another cause, contact the personal injury lawyers at Gomez Trial Attorneys at (619) 237-3490 or here to schedule your free case evaluation.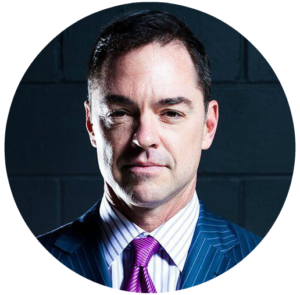 John Gomez
John Gomez founded the firm alone in 2005. Today, John acts as President and Lead Trial Attorney. He has been voted by his peers as a top ten San Diego litigator in three separate fields: Personal Injury, Insurance and Corporate Litigation. Since 2000, he has recovered over $800 million in settlements and verdicts for his clients with more than 160 separate recoveries of one million dollars or more. A prolific trial lawyer, John has tried to jury verdict more than 60 separate cases.