Riverside Train Accident Lawyers
Riverside Train Accident Attorneys
Metrolink is one of Southern California's best ways to get around. It provides a convenient method of transportation that takes the guesswork out of the daily commute. Yet, even though these train services are an extremely beneficial resource for their riders, they can still result in horrific and tragic accidents.
Due to their sheer size, speed, and logistics, the outcome of a train crash can be devastating, leading to debilitating injuries, astronomical medical expenses, and lives that are forever changed.
At Gomez Trial Attorneys, we know how difficult this time can be for a train accident victim and their family. We understand that these individuals are not only fighting a battle to regain a sense of normalcy – physically and emotionally, but they are also trying to overcome the financial burdens that now plague their life. Fortunately, our lawyers are here to help by fighting for the justice and compensation these victims deserve.
Who Are Gomez Trial Attorneys?
Attorney John Gomez, an 11-time recipient of San Diego's Outstanding Trial Lawyer Award, founded Gomez Trial Attorneys in 2005 to hold wrongdoers responsible for their conduct while making the world a better place through litigation. Today, Gomez Trial Attorneys handles some of California's most prominent injury cases, including the American Beauty murder case, as well as the runaway Lexus case that killed CHP Officer Mark Saylor and his family.
Over the past 15 years, our firm has collected
over $750 million in settlements and verdicts
, with some jury verdicts of more than $1 million, $10 million, and even $100 million. Due to our firm's resources, experience, and track record, we have the ability to take on your case and go after the results you want.
Train Safety by the Numbers
Yes, train accidents can be quite deadly, but:
United States freight railroads have lower employee injury rates than many other major industries, including airlines, trucking, manufacturing, construction, and agriculture.
Since 2000, train accidents are down 34 percent, while employee fatalities in 2019 reached an all-time low with the numbers in the single digits.
The overall fatality rate for a train accident is 0.43 train passenger deaths per one billion passenger miles.
Amtrak is used primarily for intercity travel in California. Several commuter train agencies run the state, including Metrolink. Riverside County contains three main Metrolink
lines
, including:
The Inland Empire-Orange County Line, which serves stations in Orange County (Orange, Anaheim Canyon, Santa Ana, Irvine, Tustin, Laguna Nigel/Mission Viejo, San Clemente, San Juan Capistrano, and Oceanside)
The Riverside Line, which travels to stations in Los Angeles County (Industry, Pomona, LA Union Station, Montebello/ Commerce and Ontario in San Bernardino County)
The 91 Line/ Perris Valley Line, which runs to destinations in South Los Angeles and North Orange County (Anaheim Canyon, Orange, Fullerton, Anaheim, Norwalk/ Santa Fe Springs, Buena Park, LA Union Station, and Commerce)
Common Causes of Riverside Train Accidents
Train accidents can happen for numerous reasons. However, these rail crashes usually result from the following causes:
Human error
Reckless pedestrians
Derailments
Mechanical failure
Braking failure
Unprotected railroad crossings
Railroad crossing failure
Collisions with motor vehicles near rail crossings
Shifting cargo loads
Train track obstacles
It is often difficult to pinpoint precisely the cause of a train accident and usually requires a thorough investigation. That is why it is vital to work with experienced Riverside train accident lawyers who can figure out what happened and who was at fault for your injuries.
Who Is Liable in a Riverside Train Accident?
In California, a train is a
common carrier
, which means that it is an entity that carries property or individuals from one location to the next. Consequently, these commuter trains have a duty to use the highest degree of care and diligence to keep their passengers safe. When they do not, people can get hurt. However, individuals other than the train operator can also cause a Riverside train accident. Typically, these potential at-fault parties include:
The railroad company: The railroad company has the responsibility of ensuring that the tracks are adequately maintained, and their employees have the experience and the proper training needed to ensure the area is safe.
The train operator: The train operators and the train company are responsible for making sure their trains and equipment are working correctly. The company is also obligated to supervise its employees and adequately train them so that they are equipped to do their jobs safely.
The car driver: The driver of a car can be responsible for a train crash if the collision was due to the train colliding with a vehicle on the tracks.
The manufacturer: If a train crash results from equipment failure because of issues with signals, engines, or any other part of the tracks or the train, then the manufacturer of the faulty parts or components can be liable for the injuries that ensued.
The track owner: Sometimes, sections of railroad tracks are owned by governmental entities or private companies. If a train accident happens in one of these sections because of a track deficiency, those who own or control that section can bear liability for the accident.
Riverside Railroad Workers Injured on the Job
As an employee of a railroad company, workers' compensation does not cover you as it does other California workers. Instead, the Federal Employers Liability Act protects injured railroad workers. If an injured railroad worker wants to file a lawsuit under
FELA,
they need to show proof that the railroad was negligent and this negligence caused their harm. Usually, a railroad can be found liable for their worker's injuries if:
They did not provide appropriate safety equipment.
They failed to provide proper safety training.
They required their workers to work under unreasonable time pressure.
They failed to provide adequate supervision.
They required their workers to work more than the regulations allowed.
Riverside Train Accident Injuries
Train accidents can be extremely devastating, resulting in debilitating injuries and life-long pain and suffering. Typically, these serious injuries include:
Traumatic brain injuries
Head and neck injuries
Back injuries
Deep lacerations
Broken bones
Amputations
Spinal cord damages
General blunt trauma damages
Death
Victims that endure one of these serious injuries may have to experience a lifetime of medical treatments and expensive medical intervention—often resulting in significant medical expenses that will continue to pile up. That is why if you have suffered harm because of a Riverside train accident, you need to contact Gomez Trial Attorneys and allow our lawyers to fight for the compensation you need to get you through this challenging time.
Types of Damages Available Following a Riverside Train Accident
If you were injured in a Riverside train accident, you may seek compensation for the harm you endured. This compensation includes economic, non-economic, and punitive damages. Economic damages: These damages are actual verifiable monetary losses that occur because of the accident. They include:
Medical expenses including past, current, and future medical bills, such as doctor visits, surgeries, and prescription medications
Lost wages including past, current, and future lost wages
Lost earning capacity
Personal property damages
Replacement services, such as cleaning services or childcare
At-home nursing care
Other out-of-pocket expenses
Non-economic damages: These subjective losses are not easily quantifiable. These damages include:
Pain and suffering
Mental anguish
Loss of companionship
Loss of enjoyment of life and activities
Loss of consortium
Loss of reputation
Disfigurement
Scarring
Punitive damages:
Unlike the other damages, which compensate the victim for their losses,
punitive damages
punish the wrongdoer for their egregious actions and deter them from committing the action again in the future. Yet, before a victim can go after these damages, they need to show with clear and convincing evidence that the defendant acted with fraud, oppression, or malice.
Wrongful Death Lawsuits Following a Riverside Train Accident
If your loved one passed away in a Riverside train accident, you can file a claim under the
California wrongful death statute
. This law allows family members of the deceased to collect compensation for their wrongful death, including:
Burial expenses
Funeral expenses
Earned income amounts the deceased would have made had they lived
Loss of companionship and support compensation
What to Do Following a Riverside Train Accident
A train accident can result in a chaotic and overwhelming scene for everyone involved. However, it is crucial to understand that the actions and statements you make following this crash can impact not only your safety, your legal rights, but ultimately, the outcome of your claim. That is why, following a Riverside train accident, you must take the following steps:
Contact 911: You need to contact 911 immediately after the accident. It is the fastest way to report the accident and get emergency medical help on the way. Once the police arrive, they will begin investigating the accident and writing down their findings in their police report. If you decide to pursue a claim for your injuries, this report can provide you with valuable information and details.
Gather evidence: If it is safe, make sure you take photos and videos of the accident scene. Including pictures of your visible injuries, the crash, vehicles involved in the accident, the weather conditions, and any other details that can show what happened.
Write down everything in a journal: As soon as you can, write down an account of what happened in your journal. Make sure you jot down details of what occurred before and after the accident, where the crash occurred, what injuries you suffered as a result of the collision, and how the accident affected your life.
Take down witness information: If there were any witnesses present at the train crash scene, get their names and contact information. These witness statements can be very important to help prove your claim.
Be careful what you say: Following an accident, the statements you make can be used against you. That is why you need to be careful what you say to the other individuals at the train crash scene, the insurance company, and even posts you make on social media.
Contact an experienced Riverside train accident attorney: To ensure you get the legal help you need, contact an experienced Riverside train accident attorney immediately after your Riverside train accident. These lawyers can go over your claim, determine whether you have a viable case, and figure out what legal options you can pursue.
How Much Time Do I Have to Bring a Claim for My Injuries Following a Riverside Train Accident?
Under California's statute of limitations law, an individual has
two years
to file a personal injury lawsuit and three years to file a claim for property damages. However, if the case involves a public entity, the time to file a personal injury suit decreases to six months. Other exceptions can increase or decrease the amount of time you have to file. Because of these unique legal complexities, you need to work with skilled train accident lawyers like those at Gomez Trial Attorneys. Our lawyers can go over your case, figure out how much time you have to file your claim, and ensure that your lawsuit is filed correctly and on time. In addition, just because you have a few years to file a claim does not mean you should wait that long. Quite often, the longer you wait, the higher the likelihood is of evidence disappearing, memories of the accident fading, and witnesses no longer being available to testify.
Riverside Train Accident FAQs
Train accident claims are extremely complicated, tedious, and confusing. Along with the serious injuries that can occur, victims often face numerous legal issues, including figuring out who was at fault, proving liability, and figuring out the types of damages you can recover. For these reasons, it is essential that, as a victim of this horrific crash, you work with the experienced Riverside train accident lawyers at Gomez Trial Attorneys. Our lawyers can take over these legal proceedings and provide you the answers you need. However, to get you started on this process and offer you some clarity regarding Riverside Train accidents, we have prepared the following Frequently Asked Questions.
1. What can I do to prevent a Riverside train crossing accident?
Train crashes can happen for numerous reasons. Yet, sometimes these accidents can be avoided altogether, especially with some proactive actions.
Stay clear of any moving trains: Even if you feel you are far enough from a moving train, it is still in your best interest to give them enough space in case something goes wrong. For instance, if the freight train is carrying hazardous materials and there is a possible chemical leakage, you need to be far enough away that you can avoid this dangerous spill.
Yield to a moving train: Trains are massive, and consequently, they do not maneuver as quickly as other automobiles. Because of the thousands of pounds they are carrying behind them, trains are unable to make emergency stops. That is why if a train conductor sees an individual or vehicle on the tracks, it will be unlikely that they can stop the train in time before a collision occurs.
Do not race a train: Due to a train's streamlined shape, many people often make the mistake of believing the train is further away than it really is. For these reasons, you should never try to beat a train because you think you have enough time to cross the tracks. Instead, you need to stay off the railroad until the train has passed.
Do not think you know the train schedule: Over time, you may believe you know a train's schedule, especially if you pass the tracks daily. Yet, sometimes these schedules change. As a result, nobody should assume they know whether a train has already passed. Rather, when you are near train tracks, always stay alert and verify there is no train nearby before crossing the railroad.
Do not play on the railroad tracks: Railroad tracks have become an area that people assume is designated for walking, biking, or even staging photos. However, this is when most train fatalities occur. Individuals using the train tracks for their own purposes often do not see or hear a train coming.
2. If I was a pedestrian who was hurt in a Riverside train accident, but it did not occur at a designated railroad crossing, can I still bring a lawsuit?
Yes, you can still bring an injury claim. But, to do so, you need to show:
The railroad company was aware that individuals frequently crossed at this location and did not take reasonable steps to protect the public.
The train was operated negligently, and this negligence resulted in your harm.
The property owner kept the area where the accident occurred in a dangerous condition.
When you work with Gomez Trial Attorneys following your Riverside train accident, our lawyers can investigate your crash, figure out what happened, discover who was responsible for your injuries, and let you know if you have a viable claim.
3. If the insurance company is calling me following my Riverside train accident, should I talk to them?
No. When you are injured in a train accident, it will not take long before the insurance company starts calling. However, what many individuals get wrong in this situation is they believe that these adjusters want to work with them and help get them the compensation they need following their horrific crash. As a business, the insurance company wants to make money. When they pay you out less than you deserve or deny your claims altogether, they profit. That is why these adjusters will try any tactic they can to get you to admit fault for the accident or figure out ways to reduce the amount of your claim. For these reasons, it is in your best interest to leave these discussions to Gomez Trial Attorneys. Our lawyers can take over these talks and ensure we fight for the compensation that is fair to you.
4. If the insurance company offers me a settlement amount, following my Riverside train accident, should I accept it?
Train accidents can get quite a bit of attention. These accidents are often rather deadly and result in significant damages. This can lead to the press wanting to show the public what happened. As a result, the insurance company will try to jump in quickly to make this problem go away by offering you a low-ball settlement amount in hopes that you will take this money and they can close this issue promptly. However, you need to remember that you cannot go back for more once you accept a settlement offer. For these reasons, our legal team recommends that you wait to accept any offer until you finish your medical treatments and have a better understanding of the medical care you may need in the future. When our legal team gets involved with your case, we can ensure that the settlement offer you receive is fair to you and your needs. If it is not, we can take over the negotiations with the insurance company and prevent these unfair insurance tactics from trying to get you to settle for less than you deserve.
5. Where do most of these train accidents occur?
According to the United States Department of Transportation, more than
5,800
train-motor vehicle collisions take place every year in the United States on average, with the majority of them occurring at railroad crossings. This location is often a hotspot for train crashes because drivers believe that they can beat the train and try to race across the tracks in hopes of making it in time. Unfortunately, due to a train's speed, these motorists often do not make it.
6. What do I need to bring to my meeting with my attorney following my Riverside train accident?
When you meet with your attorney for the first time, bring any documents that can provide valuable evidence regarding your case. This can include:
Any reports you have, such as from the police or another investigative agency
Any witness statements you have or any witness' contact information
Any pictures or videos from the accident scene
Any medical reports or bills from the hospital or your physician that can show the type of injuries you suffered and the extent of your harm
Any journals where you jot down details of the accident, which can help paint a picture of what happened before and after the accident and the pain and suffering you have endured
With this information, your attorney can have a better idea of what happened, and it may make it easier for them to determine if you have a viable claim. However, if you do not have many pieces of evidence, do not worry. Gomez Trial Attorneys can obtain most of this evidence when they start an investigation into your case.
7. What if my loved one, who was in a Riverside train accident passed away before they could bring a claim?
A
wrongful death claim
can arise in California when an individual dies due to another person's or entity's negligence or wrongful acts. This wrongful death claim is a lawsuit brought by the deceased individual's survivors or the deceased's estate's personal representative. In these cases, fault results in monetary damages, which a court may order the defendant to pay to the deceased's survivors. Consequently, if a Riverside train accident victim died because of their injuries and these injuries resulted from the train crash, then the victim's survivors, such as their spouse, children, or domestic partner, can pursue a wrongful death suit against the at-fault party and fight for damages including funeral costs, burial expenses, and lost potential income. When you work with our firm, we can review your case, go over these wrongful death claim laws, and figure out if you are owed any compensation for your loved one's passing.
8. How much money can I get for my injuries, following my Riverside Train accident?
Unfortunately, no attorney can tell you an exact amount you can collect following your train accident. In truth, because each case is different, the amount you can receive will depend on several factors, including:
The severity and extent of your injury. Typically, the more serious the injury, the more money you can pursue. That is why injuries such as traumatic brain injuries or spinal cord damages often have higher payouts.
How the injury interferes with your life, day-to-day activities, and ability to function normally. If you now require services that you once did not, such as replacement household services or at-home nursing care, then you may have a better argument for more extensive potential damages.
Your state of health before you were harmed, as well as your age.
The credibility of your evidence and your witnesses.
The number of defendants in your case. You usually have a better chance of obtaining maximum damages if multiple parties are responsible for the harm you endured.
The financial resources that can pay you damages. This means that if the party has a significant amount of assets or insurance, there is a higher likelihood that you can get a more generous amount of compensation than from a defendant who has minimal insurance and no assets.
The extent of your medical treatments and whether you will need these treatments for the rest of your life.
These factors are not all-encompassing, and there are many more details that can affect your claim's value. However, when you work with our firm, we can review all the potential factors that can influence your case and figure out how to fight for maximum compensation.
9. Why do I need legal help from Gomez Trial Attorneys following my Riverside train accident?
There are a lot of moving parts when it comes to a train accident case. These claims require extensive evidence showing liability and damages, a good understanding of the state's laws, and sound arguments. Fortunately, with Gomez Trial Attorneys, you do not have to tackle these legal complexities yourself. Once retained, our law firm can:
Go over your case in detail, answer any questions you may have, and figure out the best course of legal action you need to pursue.
Investigate your Riverside train accident thoroughly and identify all the potentially responsible parties and possible sources of insurance.
Help establish the value of the case by reviewing your damages and injuries.
Gather critical evidence and interview relevant witnesses that are needed to prove the severity of your injuries and liability.
Handle negotiations and prepare a demand letter to the insurance companies to ensure you receive a fair settlement.
Bring in expert witnesses such as accident reconstructionists, engineers, economists, and doctors that can help substantiate your claims.
If the other side is unwilling to settle, we can file a timely Riverside train accident lawsuit and handle all the legal steps, including pretrial conferences, depositions, hearings, and heading to trial.
If you or a loved one were injured in a Riverside train accident, do not wait any longer.
Contact
Gomez Trial Attorneys today at 866-TRIAL LAW (866 874-2552) and let our lawyers fight for you and your rights.
Injured in an accident? Get a real trial lawyer. Get Gomez.
---
Gomez Trial Attorneys
11840 Pierce Street STE 200 Riverside, CA 92505
(619) 237.3490
Our Process...
Easy as 1. 2. 3!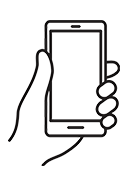 We will determine your case and submit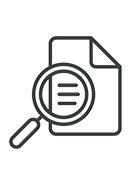 You will get regular update from us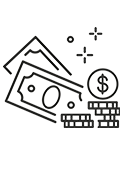 Collect your compensation

"John helped me find doctors, he referred me to his neurologist, his physical therapist, I mean, anything I needed he was right there, every step of the way. I couldn't have asked for a better result from all of this, I would absolutely recommend Gomez Trial Attorneys."

"During the time I was working with Gomez Trial Attorneys, they treated me very, very well. 100% of the time, they believed me, and they were very compassionate. They felt sorry for what happened and they understood the therapy process."

"They held my hand the whole time and kept me in the loop every aspect of my case which was very refreshing to me. They helped me get my settlement offer as fast as possible and I was able to keep my farm"

"The Gomez experience was the best experience it could be for me really, only positive things to say. They really were there every step if the way. Thanks to Gomez Trial Attorneys my dad is able to support my family as a single father"

"He opened the door for me to join his firm to help other brain Injury survivors and I never met another firm who is like this who was so understanding and caring who took the extra step and walked the extra mile with their clients and this is the best"

"I am very satisfied with the outcome with Gomez and I would definitely recommend Gomez to anybody, we tell people all the time, Get Gomez! They are really thorough with everything and they make you feel real comfortable."

"Just helped us through, guided us through, I kept notes all those years, we had questions all the time and they would always keep us informed of what was going on. They just unlayered it, layer by layer, I've never seen anything like them. Thank God for them."
Get your
free consultation
24/7 Support & Free Consultation