Riverside Uber Accident Lawyers
Riverside Uber Accident Attorneys
Aiding Riverside Uber Accident Victims
Rideshare companies such as Uber have changed how we experience commuting and how we travel all over the world. Uber has made life easier for the people of Riverside and has given them the ability to take off whenever they want without worrying about finding available public transportation or owning their own cars.
Yet, with these new transportation options come new regulations and policies, as well as legal concerns and questions. This is especially true when it comes to the safety of Uber passengers. Victims involved in Uber accidents are often left with debilitating injuries and significant medical expenses, and many have no idea where to turn for legal help. Read on to get more rideshare legal help from our Riverside uber accident lawyers at Gomez Trial Attorneys.
es, accidents can happen in Riverside, no matter what type of transportation we use. However, understanding liability and insurance coverage when it comes to Uber can confuse and challenge most people. That is why if you were in a Riverside Uber accident, the
Riverside personal injury lawyers
at Gomez Trial Attorneys are here to help you.
Gomez Trial Attorneys: We Help People With Riverside Uber Accidents
The legal team at Gomez Trial Attorneys is ready to help our Riverside community. Our experienced attorneys are here to fight for our clients' rights, hold wrongdoers responsible for their conduct, and make Riverside a safer place. Over the past fifteen years, our knowledgeable attorneys have collected
over $550 million in settlements and verdicts
with more than 125 awards that were more than $1 million each on behalf of our clients. Our legal team has the resources, experience, and track record to take on major cases and provide our clients with the services they need. With the extensive legal work that we do, our practice areas include:
Riverside Ridesharing accidents;
Wrongful death claims; and
Brain injury lawsuits.
Riverside Uber Accidents
Uber vehicles have become a lifesaver for many people, helping them expand their transportation options and allowing them to travel whenever they want. However, with all the positives that Uber has brought for many, it is not without its problems.
According to a study by the University of Chicago, traffic deaths have seen an increase of about 3 percent in places that have introduced Uber. And Riverside is no exception. Sadly, this means more deaths and injuries, and more people needing help as a result of rideshare accidents. The simple fact is that rideshare drivers are more likely to get in an accident than other motorists. They tend to drive for many hours in a row, often at night, which results in them operating their vehicle exhausted or when it is unsafe for them to do so.
These situations can lead to the following types of accidents:
Rideshare vehicles colliding with pedestrians or bicyclists.
Rideshare passengers injured during a ride.
Rideshare vehicles colliding with another vehicle, causing damage and injuries.
Uber Liability
In any motor vehicle accident, to demonstrate that the other party is at fault, the victim needs to prove their liability and provide evidence of the damages they have suffered. What makes Uber accidents so much more complicated is that the rideshare company is subject to different levels of accountability, depending on what the driver was doing at the time of the accident. Why does this matter? If you have suffered injuries due to an Uber driver's negligence, you can generally bring a lawsuit against the company. However, you would need to first investigate which insurance coverage applies. This requires finding answers to the following questions:
Was the Uber driver logged into the app?
Was the Uber driver logged into the app but had not accepted a passenger?
Was the Uber driver on their way to pick up a passenger?
Was the Uber driver in the middle of taking a customer to their destination?
Uber Insurance Coverage
Once you understand what the driver was doing at the time of the accident, you can then figure out whether the company's insurance policy applies to the specific situation. It is immensely beneficial to work with an experienced Uber accident attorney during this process. Experienced attorneys are better equipped to parse the details of a Uber accident and can help you determine if it is plausible to go after the company's insurance. The following explains how the different
liability coverage
periods work for Uber.
1. Driver Not Logged In
When the driver is not logged in to their account when an accident occurs, insurance coverage is provided by the driver's personal insurance policy.
2. Driver Available or Waiting for a Customer Request
When a driver is logged in or waiting for a passenger and an accident occurs, Uber offers third-party liability coverage, which includes the following:
$100,000 in bodily injury coverage per accident.
$25,000 for damaged property per accident.
$50,000 in bodily injury coverage per person.
3. Driver En Route to Pick Up the Customer or the Passenger Is in the Car
When a driver is on their way to pick up a passenger or has the passenger in their car heading to their destination, and an accident occurs, Uber offers the following coverage:
$1,000,000 in third-party liability coverage.
Underinsured/ Uninsured motorist bodily injury coverage.
Contingent comprehensive and collision coverage depending on whether the driver has their own collision coverage.
Types of Injuries That Result From Riverside Uber Accidents
Individuals in Uber accidents can experience a multitude of injuries with varying degrees of severity. The most common injuries that victims suffer in these types of accidents include:
Types of Damages You Can Recover After a Riverside Uber Accident
If you are injured in an Uber accident that is the driver's fault, you are entitled to damages. Depending on the scope of your injuries and other specific factors surrounding the accident, California law may allow you to go after economic and non-economic damages, as well as punitive damages. Figuring out how much you should claim in damages can be quite complicated, and many courts often struggle to decide what a fair or rational award is, especially when it comes to non-economic damages. That is why you must have a capable attorney handling your case to ensure that they can successfully argue for the compensation you need.
Economic Damages (Special Damages)
Economic damages are direct costs that a victim has incurred as a result of the accident and may include the following:
Medical bills (past and future).
Lost wages and earnings (past and future).
Loss of future earning capacity.
Loss of profits.
Loss of value.
Damage to personal property.
Non-Economic Damages (General Damages)
Non-economic damages are defined as unquantifiable, subjective non-monetary losses that include a variety of real costs resulting from personal injuries. These can include:
Emotional distress.
Loss of enjoyment of life.
Pain and suffering.
Loss of consortium (an intimate relationship with a partner).
Diminished quality of life.
Damage to relationships between a spouse and other family members.
Punitive Damages (Exemplary Damages)
California also allows punitive damages in some instances. These damages are usually granted by a court when they want to punish the defendant for their outrageous conduct and try to deter them and others from engaging in similar actions in the future.
Take Action Following a Riverside Uber Accident
Many individuals wonder what they should do if they find themselves in an accident while they are a passenger in an Uber. Right after an accident, remember that you should handle the situation as if you were in any other motor vehicle accident.
Get Medical Help and Call 911
After any accident, call 911 and get proper medical attention. Even if you do not think you have suffered any significant injuries, it is essential to get adequately assessed by a medical doctor and get any injuries on the record.
Collect Evidence
If you do not require immediate medical care and it is safe to do so, collecting evidence from the accident scene is essential for your claim. If possible, try to take photos and videos of the crash scene and any visible injuries, car placement, the weather, traffic signage, and road debris. In addition, get the contact information of any witnesses who observed the accident and saw what happened.
Contact Our Riverside Uber Accident Attorneys
Processing this type of accident is hard. You do not need to complicate it further by trying to obtain critical evidence required to prove your case and doing a thorough investigation of the accident, especially when you are recovering from your injuries. Instead, contact an Uber accident lawyer at Gomez Trial Attorneys as soon as possible and allow them to do the hard work for you.
Filing Deadlines for Uber Accidents
In California, you have
two years
from the date of your accident to file a claim for a car accident. However, no matter the circumstances of your accident, it is best to contact an attorney as soon as possible. They can take care of all the filing deadlines while ensuring that critical evidence is not lost.
Riverside Uber Accident FAQs
When it comes to rideshare companies, perhaps no company is as well known as Uber, which has provided more than 10 billion trips worldwide since it started in 2009. While many have enjoyed the convenience of arranging and paying for an affordable ride from a phone, among these 10 billion Uber trips have been car accidents, often raising difficult legal questions for those injured as passengers and for occupants of other vehicles involved in an Uber accident. If a Riverside Uber accident injured you, read on for the answers to the questions our Riverside clients most frequently ask about Uber accidents.
What claims arise from San Diego Uber accidents?
In California, those who have sustained an injury from someone else's careless or reckless behavior can pursue compensation. Those who often bring claims following Riverside Uber accidents include:
An Uber driver who suffered injuries from an accident that was caused by someone else's negligence.
An Uber passenger who suffered injuries, regardless of whether it is the Uber driver or someone else who caused the accident.
Other drivers or users of the roadway, such as a pedestrian or a bicyclist, struck by an Uber driver.
These are general Riverside Uber accident scenarios that may create grounds for claims. Even if your scenario doesn't seem to fall into one of these buckets, it is a good idea to speak to an experienced Uber accident attorney, who can identify the unique factors in your situation that could impact your ability to pursue compensation.
Can I sue Uber for an accident that its driver got into while I was a passenger in Riverside?
Because Uber classifies its drivers as independent contractors, drivers are not direct employees of the company, and the company, therefore, is not vicariously liable for the actions taken by the drivers providing transportation services. Because of this, those injured in Uber accidents generally cannot bring lawsuits in civil court against Uber. But Uber's insurance policy, detailed below, makes most direct lawsuits against Uber unnecessary.
How does Uber's insurance policy system work in Riverside?
While Uber is shielded from being sued for its drivers' accidents, the rideshare company is still a source of compensation for injury victims through insurance coverage. Uber covers accidents of its drivers, who are using their own personal vehicles, through a third-party insurance policy. This is
how Uber's insurance policy works
:
If the driver is using his or her vehicle for personal reasons and his or her Uber app is off (i.e. the driver is not soliciting rides), then only the driver's personal insurance will cover any injuries or property damage caused by the driver.
If the driver's Uber app is on and they are waiting for ride orders when an accident occurs, their personal insurance will serve as primary coverage. However, Uber's policy may provide supplemental coverage, including up to $50,000 in bodily injury liability per person; $100,000 in bodily injury per accident; and up to $25,000 for property damage.
If the driver is en route to pick up a passenger or is transporting a passenger, Uber's policy provides up to $1 million in third-party liability coverage as well as uninsured/ underinsured motorist liability.
Uber requires its drivers to submit and retain on file proof of valid personal auto insurance coverage. Therefore, if you are injured by an Uber driver, there should be some source of insurance coverage. However, if an Uber driver fails to get a rideshare endorsement with their insurance company, the insurance company generally will deny coverage of the accident as it occurred while the driver was conducting unauthorized rideshare activities.
Doesn't California require Uber to classify its drivers as employees now?
California
Assembly Bill 5 (AB5)
, which went into effect on January 1, 2020, sought to do just that. Requiring Uber and other gig-economy businesses to classify their independent contractor drivers as employees not only would have created liability for Uber for its drivers' accidents, but would also have required the company to provide other benefits to drivers, including vacation and sick time. However, in the fall, after a push by businesses, including Uber, California voters approved Proposition 22, which legally designates the drivers of app-based ride-hailing and delivery apps as independent contractors.
How do I obtain compensation for injuries from a Riverside Uber accident caused by an uninsured driver?
If you are a passenger in a Riverside Uber that was hit by an uninsured driver, you can seek compensation for your injuries through a third-party claim against Uber's uninsured/underinsured motorist policy. Unfortunately, this can be unduly complicated. Many individuals who first attempt to file a third-party insurance claim by following the procedures on Uber's app or website cannot get claims paid out and end up overwhelmed by the tactics Uber's insurer uses to avoid paying out claims. For this reason alone, you need to hire a lawyer, even if you just need help navigating the insurance claim mazes.
What should I do if my Riverside Uber driver seems to be intoxicated or I smell alcohol in the car?
Drunk driving is a clear danger to everyone on the road. In the U.S.,
30 people die each day from drunk driving accidents
. Alcohol intoxication impairs skills needed for safe driving, such as the ability to track moving objects, to maintain a single travel lane, to control one's own speed, or to pay attention to the task of driving. These impacts often begin before a driver has reached the legal blood alcohol content limit. In fact, impacts begin with the first drink. If you suspect that your Riverside Uber driver is drunk and you have not yet gotten into the vehicle, do not get in the vehicle. Instead, call 911 immediately and report the driver to Uber. If you are already in an Uber and start to notice signs of driver impairment, ask to get out at the nearest safe area. Call 911 to report the driver to authorities, and report the driver through your Uber app.
Can I file a lawsuit as a Riverside Uber driver?
While your ability to file a lawsuit depends on the unique circumstances of your case, being a driver for Uber does not prevent you from seeking compensation from an at-fault party for the expenses and impacts you incurred from your injury. If another driver's actions were the cause of the accident, you would likely file your claim against the insurance carrier of the driver. If you are hit while transporting a passenger or en route to pick one up, and the at-fault driver is uninsured, you may also file a claim under Uber's uninsured/underinsured motorist policy. One of the services an experienced Uber accident lawyer can provide is assistance in determining all sources of liability and all insurance resources that can be accessed to provide compensation for your injuries.
What do you need to prove in a Riverside Uber accident lawsuit?
To hold someone responsible for a Riverside Uber accident in a lawsuit, you must show that:
The defendant owed you a duty of care. Every person generally owes others a certain duty of care. One's duty of care is the level of care you could expect of a similarly-situated reasonable person, to ensure the safety of others. Drivers owe a duty of care to drive their vehicles safely and legally.
The defendant breached their duty of care. "Breach" refers to the actions that the at-fault party took that were contrary to their duty of care. In motor vehicle accidents, this includes any action that is contrary to safe, legal driving, such as speeding, failure to yield, alcohol impairment, fatigued driving, or distracted driving.
The breach in the duty of care was a cause of the accident, leading to your injuries and the resultant expenses and impacts to your quality of life.
What can I receive compensation for after a Riverside Uber accident?
California law allows for the recovery of both economic and non-economic damages following an Uber accident. The term "damages" is a term for legally-mandated compensation. Economic damages are awarded to compensate Uber accident victims for the out-of-pocket expenses they incur because of the accident. Riverside Uber accident economic damages often include:
Medical expenses, including emergency treatment at the scene or in the emergency department, diagnostic tests, hospitalization, services of a physician or surgeon, prescription medication, physical therapy, rehabilitation, and the provision of assistive devices such as prosthetic limbs, wheelchairs, or crutches.
Lost wages, for victims too injured to work or required to miss work or work less to receive on-going treatment for injuries.
Loss of future earning capacity if injury results in a permanent deficit that prevents the victim from returning to work or earning what they did before the accident.
Property damage, such as the cost to repair or replace a vehicle hit by an Uber driver.
Non-economic damages refers to an award of compensation for the quality-of-life impacts victims experience because of an accident. Common examples of impacts contributing to non-economic damages in Riverside Uber accident claims include:
Physical pain and suffering resulting from the injury itself or the intensity of the treatment of injuries from the Uber accident.
Emotional distress.
Loss of the enjoyment of life if injury disables a victim from engaging in activities they enjoyed before the Uber accident.
Loss of consortium, or compensation for the loss of physical intimacy and companionship that is often experienced after a serious injury.
I can't afford an attorney. Can I file my Riverside Uber accident lawsuit on my own?
Uber accident lawsuits are complex, to the point that trying to represent yourself may result in failure to recover compensation or recovering much less than you deserve. A Riverside Uber accident attorney with experience in this type of accident can provide tremendous assistance in your pursuit of compensation for your injuries. Your attorney can provide:
Guidance as to your legal options, given the circumstances of your case.
Determination of all liable parties and all sources of insurance that can be accessed to compensate you.
A valuation of your case that is based on past and future expenses and the profound impacts that a serious injury has had on your quality of life.
Timely filing your claim or lawsuit within the proper jurisdiction.
Gathering and organization of evidence and witness testimony to help prove your case.
Negotiation with the at-fault party and/or their insurance carrier to collect a fair settlement without having to go to a final trial
Representation at all hearings, from pre-trial conferences to a final evidentiary hearing.
Assistance collecting your settlement or award.
When faced with the daunting process of filing a lawsuit, Uber accident victims may hesitate to look into hiring an attorney because they are afraid they cannot afford it. At Gomez Trial Attorneys, we believe financial status should not be a barrier to legal representation. We offer two budget-friendly services designed to ensure that obtaining excellent legal representation can be affordable, including:
Free case evaluation. This is time to discuss your case with an attorney to obtain answers to the specific questions you have about your case and to learn more about your legal options.
Contingent-fee payment. This convenient payment scheme allows you to obtain the services now, and pay only after there is a successful outcome in your case.
Let the experienced Uber accident lawyers at Gomez Trial Attorneys help with your Riverside Uber accident. For a free case evaluation, contact us online or call us anytime.
How Our Riverside Uber Accident Law Firm Can Help
Uber accidents are quite complicated, tedious, and at times difficult to handle, especially when Uber or their insurance company denies your claim. Even though companies such as Uber carry extensive liability insurance, getting them to pay for your damages can be quite the ordeal and often requires hiring an experienced legal team to get the job done. If you hire Gomez Trial Attorneys to handle your case, we can provide you with the legal help you need during this difficult time. We can not only take over all the communications with the insurance companies, but we will fight to get the compensation that you deserve. If you or a family member has been injured in an Uber service accident in Riverside,
contact
our office today or call
(619) 237-3490
to speak with an attorney about your case.
---
Gomez Trial Attorneys
11840 Pierce Street STE 200 Riverside, CA 92505
(619) 237.3490
Our Process...
Easy as 1. 2. 3!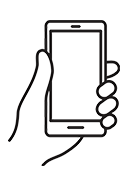 We will determine your case and submit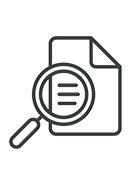 You will get regular update from us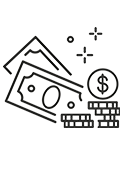 Collect your compensation

"John helped me find doctors, he referred me to his neurologist, his physical therapist, I mean, anything I needed he was right there, every step of the way. I couldn't have asked for a better result from all of this, I would absolutely recommend Gomez Trial Attorneys."

"During the time I was working with Gomez Trial Attorneys, they treated me very, very well. 100% of the time, they believed me, and they were very compassionate. They felt sorry for what happened and they understood the therapy process."

"They held my hand the whole time and kept me in the loop every aspect of my case which was very refreshing to me. They helped me get my settlement offer as fast as possible and I was able to keep my farm"

"The Gomez experience was the best experience it could be for me really, only positive things to say. They really were there every step if the way. Thanks to Gomez Trial Attorneys my dad is able to support my family as a single father"

"He opened the door for me to join his firm to help other brain Injury survivors and I never met another firm who is like this who was so understanding and caring who took the extra step and walked the extra mile with their clients and this is the best"

"I am very satisfied with the outcome with Gomez and I would definitely recommend Gomez to anybody, we tell people all the time, Get Gomez! They are really thorough with everything and they make you feel real comfortable."

"Just helped us through, guided us through, I kept notes all those years, we had questions all the time and they would always keep us informed of what was going on. They just unlayered it, layer by layer, I've never seen anything like them. Thank God for them."
Get your
free consultation
24/7 Support & Free Consultation