San Bernardino Motorcycle Accident Lawyers
All San Bernardino Case Types
San Bernardino Motorcycle Accident Lawyers
AIDING THOSE INJURED IN SAN BERNARDINO MOTORCYCLE ACCIDENTS
The Mother Road, Route 66, cuts right through San Bernardino, and the great Nat King Cole hit song named after the highway name-checks our city. With our year-long warm, dry weather and a legendary highway, who wouldn't want to ride motorcycles in San Bernardino?
The wonderful experience of rolling through San Bernardino on a Harley, Kawasaki, or Triumph, however, can turn tragic and even deadly when other motorists fail to react in time to stop a motorcycle accident.
If you or someone you care about suffered injuries in a San Bernardino motorcycle accident, your initial concerns will focus on your physical safety, but soon, the financial impacts of the injuries will start to pile on as well. If you are in San Bernardino or a surrounding area, our San Bernardino personal injury lawyers at Gomez Trial Attorneys can help you determine your eligibility to recover damages for your motorcycle accident injuries. Contact our firm today for a free case evaluation.
GOMEZ TRIAL ATTORNEYS—A HISTORY OF RESULTS
Gomez Trial Attorneys zealously advocates on behalf of each of our clients, which has resulted in a consistent history of successful results. The firm has successfully collected over $750 million in verdicts and settlements for our clients, including numerous motorcycle accident cases. While our case results represent the firm's success well, each case is unique, and the strength of the evidence and facts will dictate the anticipated recovery. Our San Bernardino motorcycle accident attorneys work with all of our clients to understand their cases and goals, including an analysis of all evidence and consultation with experts.
WHY SAN BERNARDINO MOTORCYCLE ACCIDENTS ARE SO DEADLY
There is a reason why there are more than 800,000 registered motorcycles in San Bernardino. Motorcycles provide mental, physical, and environmental benefits, including an improved mental outlook through boosted endorphins, increased calorie burn and core strength, improved focus and attention, and better fuel efficiency.
Motorcycles also come with risks, most notably the risk of accidents that result in serious injury or death. As many as 100 motorcycle collisions take place every year in San Bernardino. In California, 488 fatalities from motorcycle accidents took place in a recent year, and with over 5,000 fatalities nationwide the year before. Motorcyclists are 29 times more likely to suffer fatal injuries than passengers in a car, and nearly 50 percent of motorcycle crashes result in more than minor injuries.
Motorcycle accidents come with a high risk of injury. Unsurprisingly, they often result in serious injuries. Below we discuss some of the risks and injuries associated with motorcycle accidents.
SAN BERNARDINO MOTORCYCLE RISKS
The factors that contribute to these risks include:
Motorcycles are less crashworthy. Closed vehicles, like cars, provide protective features, including a steel frame, seat belts, airbags, and other safety measures. Motorcycles lack these protective features. Recommended motorcycle protective gear, such as helmets, eyewear, and other clothing, provide some measure of added safety but cannot match the safety of a passenger vehicle.
Size matters. Motorcycles are smaller than most other modes of transportation on the road. This makes them less visible to other drivers, making them more susceptible to being missed in a blind spot. They are also less likely to be noticed when a driver is making a left-hand turn.
Motorcycles are less stable. The two wheels of a motorcycle provide less stability than the four wheels of other vehicles. This means that motorcycles are more likely to crash when attempting to maneuver around hazards or when there is inclement weather.
Proper training is required. The skills and focus required to drive a motorcycle differ from those required to drive a traditional passenger vehicle. Approximately one-third of motorcycle drivers are unlicensed or improperly licensed, and many who are properly licensed have not received formal training. Motorcycle driving in California requires additional skill and expertise, as California is one of the only states that permits lane splitting. Lane splitting is when a motorcycle driver navigates between lanes. It can be dangerous, especially when inexperienced motorcycle drivers do it.
COMMON SAN BERNARDINO MOTORCYCLE ACCIDENT INJURIES
The following injuries are common after a motorcycle accident:
Traumatic brain injuries: Traumatic injuries to the brain are all too common in motorcycle accidents, especially when the victim is not wearing a helmet. A traumatic brain injury can affect every aspect of an individual's life, resulting in loss of cognitive processing abilities, impact on the ability to focus, short-term or long-term memory loss, and trouble with emotional regulation.
Spinal injuries: The spinal cord is a bundle of nerves that allows the brain to communicate with the rest of the body. If the spinal cord is partially severed, the victim can lose significant motor function and control. If the spinal cord is fully severed, complete paralysis may result.
Neck and back injuries: Accident victims may suffer from whiplash, slipped or herniated discs, or nerve damage.
Amputations: The force of an accident can result in the loss of a limb. Limbs are often crushed and may require amputation at the hospital or suffer from a lack of blood flow, resulting in amputation days or weeks after the accident.
Broken bones: The force of a motorcycle accident often results in broken bones, either from striking the pavement or contact with another vehicle. While some broken bones will simply need time to heal, more severe breaks will require surgery or long-term physical therapy. If multiple bones are broken, the victim may struggle to accomplish daily tasks, and recovery may prove long and complicated.
Road rash: Road rash is the common term referring to the abrasions that result from friction of skin scraping on the pavement. Proper protective gear can reduce the risk of road rash. Road rash is often painful and may leave a victim with severe scarring. Extreme road rash requires skin grafting to heal.
The physical pain of a motorcycle accident injury is not all that a victim suffers. Injured individuals must also deal with the financial and physical stresses caused by such injuries. A victim will often attempt to determine if another party should bear responsibility for the accident.
AVOIDING SERIOUS SAN BERNARDINO MOTORCYCLE ACCIDENT INJURIES
While serious injuries are unfortunately common in motorcycle accidents, some steps can reduce your risk of suffering a life-altering injury in an accident, including the following:
Wear protective gear. Any motorcycle driver or passenger must wear a compliant motorcycle safety helmet. The California Department of Transportation also recommends a plastic, shatter-resistant face shield (rather than goggles) because a face shield protects your entire face. Make sure your clothing provides necessary comfort, temperature protection, and protection from debris. Wearing bright or reflective clothing will also ensure that you are more visible to other drivers.
Ride a safe bike. First, make sure your motorcycle is sized appropriately, with your feet comfortably reaching the ground. Second, consider investing in a bike that includes anti-lock brakes to help you maintain traction and keep your wheels from locking up. Finally, make sure your bike is in good working order before getting on for a ride. Check the tires, fluids, headlights, and taillights, and turn signals, brakes, clutch, throttle, mirrors, and horn.
Be alert and aware while driving. To avoid incidents with other drivers, stay out of another vehicle's blind spot, and always use your turn signals. Scan your surroundings, including any hazards up ahead. Avoid speeding, and never drive under the influence of alcohol.
Stick to your skill level. Don't attempt to ride beyond your expertise. If you are a beginner, avoid complicated routes and don't attempt lane splitting. Consider investing in a motorcycle training course.
DETERMINING WHICH PARTY IS LIABLE FOR A SAN BERNARDINO MOTORCYCLE ACCIDENT
Even though motorcycles present unique risk scenarios, this does not mean that a motorcycle driver is always (or even usually) at fault for an accident. If another party acted negligently and caused the accident, then that party is responsible for the injuries suffered by the victim.
Other parties who are often at fault for motorcycle accidents include the following:
Negligent drivers: If the accident involved another vehicle, the driver of that vehicle may face liability if he or she acted negligently. Negligent actions by another driver include:

Failure to check a blind spot
Distracted driving
Driving under the influence of alcohol or a controlled substance
Following too closely
Speeding
Failure to follow traffic signals, such as stop signs
Causing an unnecessary obstacle for a motorcyclist, such as opening a door into a motorcyclist's path
These actions by a driver give you a good idea of what constitutes negligence, but the above list is not comprehensive. Work with a lawyer to understand the strength of the evidence of negligence in your case.
Additional parties that may face liability include:
Car manufacturer or mechanic: If either the motorcycle or another vehicle involved in the accident malfunctioned in a way that caused the accident, you must examine whether the failure to properly assemble or repair the vehicle constitutes negligence. If so, the manufacturer or mechanic is responsible for such injuries. While any mechanical failure is relevant, important ones to consider are brake failures, defects in tires, improperly installed parts—such as handlebars, and failure of any safety mechanisms to function properly. A San Bernardino motorcycle accident lawyer can help you find experts to ensure that you have solid evidence of the vehicle's failures.
Local government: Motorcycles are at particular risk when roads are not well maintained or when other hazards exist on the road. If a local government is not living up to its road maintenance requirements, an attorney can help you determine your eligibility to recover from a government entity.
RECOVERING FOR YOUR SAN BERNARDINO MOTORCYCLE ACCIDENT INJURIES
Once you have established that another party's negligence or intentional act was the cause of the accident and your injuries, you are entitled to recover compensation, from either the responsible party or his or her insurance party, for the damages you have suffered. Damages are generally intended to compensate you for any injuries that you have suffered due to the accident. It is important to include all injuries, not just the obvious medical expenses.
Additional damages may include:
Medical expenses: Be sure to consider non-obvious medical expenses, including ambulance services, prescription medication, future care—such as physical therapy, modifications to your home to accommodate injuries, and travel to and from the doctor.
Lost income: If you missed work or will continue to miss work because of your injuries, these lost wages are important damages that you should include in any claim for compensation. Many injuries also limit a victim's ability to perform certain job functions, advance in his or her profession, or work full time. You should include any negative impact on your future earning potential in your claim. A lawyer can work with an expert to help quantify these damages.
Property damage: If your motorcycle or other property was damaged or destroyed in the accident, include the cost of repair or replacement in your claim.
Emotional distress: Accident victims often find themselves struggling with emotional trauma, including anxiety, depression, or post-traumatic stress disorder (PTSD). These are important injuries to include in your claim.
Loss of enjoyment: Many injuries limit an injured individual's ability to participate in meaningful activities, such as playing a sport. An attorney can help you determine whether you qualify for these damages.
Punitive/exemplary damages: Exemplary damages are meant to punish a defendant for egregious behavior rather than to compensate a victim. In California, courts only award punitive damages if the evidence shows that the defendant acted with oppression, fraud, or malice.
Your San Bernardino motorcycle accident lawyer can prepare a comprehensive damages assessment that can help you understand the damages you are owed and coordinate with necessary experts for input. Having a clear view of your damages will help you evaluate any settlement offer from the other party. Commonly, the defendant or his or her insurance provider will propose a settlement offer that fails to adequately compensate an injured plaintiff. It can be tempting to accept an early settlement offer to get quick financial relief, but make sure you work with your San Bernardino motorcycle accident attorney to ensure that a settlement offers fair compensation before accepting.
SAN BERNARDINO MOTORCYCLE ACCIDENT FAQ
Motorcycle accidents in San Bernardino can have catastrophic and deadly consequences for riders and others. Whether the crash happens on a major freeway like I-215 or a residential street near Encanto Park, the outcome is often the same: life-long pain, financial strain, and a heavy toll on the biker's ability to enjoy life and the company of loved ones.
Victims of San Bernardino motorcycle accidents should not have to shoulder the heavy financial and personal burden of injuries and losses when someone else's carelessness or recklessness caused the crash. Below, we answer some frequently asked questions about the legal rights of victims of San Bernardino and Inland Empire-region motorcycle accidents. For answers to specific questions about a motorcycle crash that has impacted your life, contact our experienced San Bernardino motorcycle accident injury lawyers today.
WHO CAN SUE FOR A MOTORCYCLE ACCIDENT IN SAN BERNARDINO?
Motorcycle accidents take a severe toll on many victims in and around San Bernardino. Riders, of course, often bear the brunt of the harm from a crash. However, riders are not the only individuals who might have the right to take legal action seeking compensation for accident-related injuries and losses.
Others can include:
Motorcycle passengers injured in a wreck;
The surviving family members of a rider or passenger who tragically died in a motorcycle accident in San Bernardino; and
Anyone else—such as pedestrians or motorists—who also suffered injuries when a motorcycle crashed.
In other words, virtually anyone who suffers harm in, or because of, a motorcycle accident, may have legal rights to sue for compensation. To find out if you have those rights, contact an experienced San Bernardino motorcycle accident injury lawyer right away.
WHO OWES DAMAGES FOR SAN BERNARDINO MOTORCYCLE ACCIDENT INJURIES?
Under California law, anyone whose unreasonably dangerous decisions or actions cause a motorcycle accident in San Bernardino may owe damages to the accident victims. Every accident is different, so the identity of the individual, business, organization, or government entity that has liability can vary widely.
However, experienced San Bernardino motorcycle accident lawyers who represent injured victims will often find that one or more of the following parties faces legal liability for a crash:
Motorists, particularly those whose careless or reckless driving while sharing the road with a motorcyclist leads to a crash;
Employers of any motorist who causes a San Bernardino motorcycle crash while operating a work vehicle;
Auto and motorcycle manufacturers, if the equipment they produce contains dangerous defects that lead to a mechanical failure and a wreck;
Government agencies and contractors that fail to maintain San Bernardino-area roads in a safe condition for motorcycles, or that fail to warn motorcycle riders about potentially hazardous conditions like grooved pavement or excessive road debris.
These are just a few examples, of course. Virtually anyone can owe money damages to victims if their actions or decisions cause a motorcycle crash in San Bernardino. To learn who might have legal liability for harm you or a loved one suffered in a bike wreck, contact an experienced San Bernardino motorcycle accident injury lawyer today.
WHAT DAMAGES CAN I COLLECT FOR MY SAN BERNARDINO MOTORCYCLE ACCIDENT INJURIES?
Motorcycle accidents in San Bernardino exact a heavy toll on crash victims and their families. Victims who have the right to take legal action for damages can often seek compensation for:
Economic damages, which are monetary losses tied to the accident and the victim's injuries, such as:
Medical bills (both past and future medical expenses);
Lost Wages (both past and future lost wages);
Lost earning capacity;
Costs associated with personal property damages (repairing or replacing your motorcycle);
Rehabilitative services;
Domestic household services;
Lost business opportunities; and
Other accident or injury-related out-of-pocket expenses.
Non-economic damages, which are the harms victims suffer that do not come with a price tag attached, like:
Pain and Suffering;
Emotional Anguish;
Disfigurement;
Loss of a limb;
Loss of enjoyment of life or activities;
Loss of consortium; an
Loss of companionship.
Punitive damages, which are available in some cases and meant to punish the defendant for extreme or outrageous actions that caused a San Bernardino motorcycle crash.
There are no guarantees in legal actions, of course, Every San Bernardino motorcycle accident is unique, and the amount of money a victim might have the opportunity to recover for each of the categories of damages above can vary widely. The financial resources of the party that owes damages to a victim can also affect the outcome of a case.
To give themselves the best possible chance of recovering maximum damages, bike wreck victims and their families should always seek the services of a skilled, experienced San Bernardino motorcycle accident injury lawyer who has the strength to stand up to powerful defense lawyers and insurance companies, and the know-how to build and prove a case for motorcycle accident damages.
HOW LONG DOES IT TAKE TO RECOVER DAMAGES AFTER A SAN BERNARDINO MOTORCYCLE ACCIDENT?
First, there are no guarantees of a favorable outcome. That is why motorcycle accident victims in San Bernardino should always hire a motorcycle accident injury attorney who has a track record of success in these types of cases which, while not a guarantee, does give them the peace of having a lawyer on their side who knows how to get results.
In cases that do reach favorable outcomes, the timeline varies. Some San Bernardino motorcycle accident cases can go from start-to-finish in just a few weeks. Others can last a year or more, especially if they head to trial.
Lawyers for motorcycle crash victims and their clients do not usually have much control over the timeline for a case, because it often depends on factors like:
The number of parties involved;
The amount of dispute about questions of liability or damages; and
The work styles and personalities of the attorneys, insurance representatives, and parties.
Victims of San Bernardino motorcycle accidents and their families do, however, control when they first contact a motorcycle crash injury lawyer about their case. The sooner they take that step, the faster a claim can start down the path toward a (hopefully favorable) resolution.
HOW MUCH TIME DO I HAVE TO FILE A SAN BERNARDINO MOTORCYCLE INJURY CLAIM?
In California, victims of a motorcycle crash typically have two years from the date of their injuries to take legal action for damages. However, this period can be decreased or extended depending on factors related to an injury, such as the victim's age or whether the claim is against a government entity. Failing to file a claim before a deadline can result in the loss of legal rights to compensation.
To ensure that you preserve your legal rights to compensation after a San Bernardino motorcycle accident, do not wait to speak with an experienced lawyer who can determine how long you have to file a claim.
WILL I HAVE TO GO TO COURT IF MY LAWYER FILES A SAN BERNARDINO MOTORCYCLE ACCIDENT CLAIM?
Probably not, but you can never be certain, which is why it is so important to hire a San Bernardino motorcycle accident injury lawyer who has the skill, resources, and know-how to get results in any setting, in or out of a courtroom.
Most motorcycle accident injury claims in California settle out of court. That is just the way the system works. In a settlement, the victim usually receives payment in exchange for releasing the paying-party from liability. A settlement usually ends a case for good.
Not all cases settle, however, and it is difficult to tell ahead of time which ones will end up in a San Bernardino County Superior Court trial. Victims can keep their bases covered by hiring a lawyer who has proven results at trial and is ready to walk away from settlement negotiations if that is what it takes to get a full and fair outcome for an injured client. In many cases, just having a skilled trial lawyer with a strong reputation on your side can help to convince the other side to throw in the towel and agree to pay you a fair settlement.
WHAT IF I WASN'T WEARING A HELMET IN THE SAN BERNARDINO MOTORCYCLE CRASH THAT INJURED ME?
California law requires all motorcycle riders to wear helmets, and they face a fine for failing to do so. We strongly encourage all riders to wear helmets, which time-and-again have been shown to reduce fatality rates in accidents and protect riders from severe traumatic brain injuries.
Still, failing to wear a helmet does not amount to an invitation to others to put you in harm's way on your motorcycle. Even if you did not have a helmet on at the time of your crash, you still have the right to seek compensation for your injuries and losses. Of course, if those injuries include head or brain trauma that you could have prevented by wearing a helmet, then that might weaken or reduce your claim for damages, but that is a risk riders take in going unhelmeted.
Do not let the fact that you were not wearing a helmet in your San Bernardino motorcycle accident keep you from speaking with an experienced motorcycle crash injury lawyer. Chances are good you still have the right to receive compensation by taking legal action.
CAN I DO ANYTHING TO MAKE MY SAN BERNARDINO MOTORCYCLE ACCIDENT CASE STRONGER?
Yes. The single most important thing you can do to make your San Bernardino motorcycle accident injury case stronger is to seek immediate and appropriate medical attention for your injuries, and to file your doctor's orders to-the-letter.
Let EMTs examine you at the crash scene, ride in the ambulance to a local trauma center if first responders recommend it, and unless you have been admitted to the hospital, always follow up with your regular doctor or at an urgent care clinic within 24 hours for a full physical exam to identify and/or rule out serious injuries.
Never assume that you have avoided injury just because you feel okay after a crash. The stress of an accident can mask pain, and many potentially life-threatening injuries may not show symptoms right away.
Seeing the doctor, and then doing exactly what the doctor tells you until you have healed, is important for several reasons. First, it protects your health, which is the top priority. Second, it generates medical records that your lawyer can use later to help prove your case for damages. Third, it ensures that no defense lawyer or insurance company can claim you made your injuries worse by not doing what the doctor ordered.
Aside from seeking medical care, other steps you may want to take that can improve your chances of a favorable outcome in a lawsuit include:
Saving evidence. Do not throw away documents or physical items that are in-any-way connected to your accident, injuries, or resulting expenses. That includes insurance documents, medical bills and records, receipts for medication, and even the clothing you were wearing when you crashed. Also, think twice before getting your motorcycle repaired or selling it for scrap. That bike could represent the most important evidence for proving how your accident happened and who your lawyer should try to hold legally and financially accountable. Instead, set it aside under a tarp and wait for your lawyer to give you the all-clear before you do anything with it.
Staying away from social media. Insurance companies and defense lawyers have discovered that they can mine social media posts for pictures, videos, and text that makes it seem like a crash victim is healthy and happy, instead of injured and miserable. Do not commit an unforced error by posting about your accident or anything else that makes your life seem rosy.
Contacting our skilled, experienced San Bernardino motorcycle accident lawyers today. There is no time like the present. You have valuable legal rights and only a limited amount of time to take advantage of them. The sooner you have an attorney working to get you the money you deserve for your injuries and losses, the better your chances of a favorable outcome in your case.
CONTACT GOMEZ TRIAL ATTORNEYS' SAN BERNARDINO MOTORCYCLE ACCIDENT LAWYERS TODAY
At Gomez Trial Attorneys, it's our goal to be the best in the business. Our attorneys have excelled at the nation's top law schools and have gained valuable skills that they bring to all of their cases.
We not only have the personnel, but the resources and facilities to help us win difficult cases. In addition to our team, the firm has a 20,000 square foot legal center that includes an on-site audio, visual, and graphics department, a jury and trial consultant, a full courtroom for mock trials and focus groups, a video conferencing center, and a jury deliberation area for mock deliberations.
If you are located in San Bernardino or the surrounding area and a motorcycle accident changed your life, contact us today at (619) 237-3490 or through our website to schedule a free case evaluation. We want to help you.
CLIENT TESTIMONIAL
"They have some of the most professional staff I've ever met. I would 100% recommend going to them in the future"
Rating: 5/5

Christopher R.
Read more reviews on Google.
---
Gomez Trial Attorneys
655 W Broadway #1700, San Diego, CA 92102
(619)-237-3490
Our Process...
Easy as 1. 2. 3!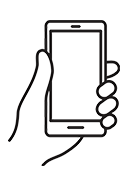 We will determine your case and submit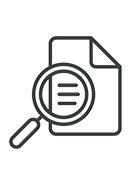 You will get regular update from us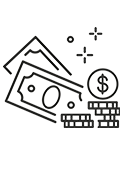 Collect your compensation

"John helped me find doctors, he referred me to his neurologist, his physical therapist, I mean, anything I needed he was right there, every step of the way. I couldn't have asked for a better result from all of this, I would absolutely recommend Gomez Trial Attorneys."

"During the time I was working with Gomez Trial Attorneys, they treated me very, very well. 100% of the time, they believed me, and they were very compassionate. They felt sorry for what happened and they understood the therapy process."

"They held my hand the whole time and kept me in the loop every aspect of my case which was very refreshing to me. They helped me get my settlement offer as fast as possible and I was able to keep my farm"

"The Gomez experience was the best experience it could be for me really, only positive things to say. They really were there every step if the way. Thanks to Gomez Trial Attorneys my dad is able to support my family as a single father"

"He opened the door for me to join his firm to help other brain Injury survivors and I never met another firm who is like this who was so understanding and caring who took the extra step and walked the extra mile with their clients and this is the best"

"I am very satisfied with the outcome with Gomez and I would definitely recommend Gomez to anybody, we tell people all the time, Get Gomez! They are really thorough with everything and they make you feel real comfortable."

"Just helped us through, guided us through, I kept notes all those years, we had questions all the time and they would always keep us informed of what was going on. They just unlayered it, layer by layer, I've never seen anything like them. Thank God for them."
Get your
free consultation
24/7 Support & Free Consultation