San Bernardino Nursing Home Lawyers
All San Bernardino Case Types
San Bernardino Nursing Home Lawyers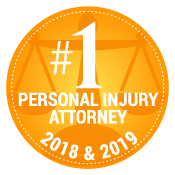 Throughout San Bernardino, our elders are a cultural resource that keeps us connected to our roots and family histories, and they deserve to be treated with compassion and competency. Entrusting our loved ones in the care of a nursing home or assisted living environment is never an easy choice, but it is one many of us have had to make.
Unfortunately, those decisions can be met with dire consequences, which is why our San Bernardino nursing home lawyers at Gomez Trial Attorneys are here to fight to ensure that nursing homes and assisted living facilities are held accountable when they do not properly care for our loved ones.
Since starting the firm years ago, John Gomez has made it his mission to assemble a team of attorneys, paralegals, and legal experts from around the nation who can fight for the ordinary people, taking on difficult odds at times.
The San Bernardino nursing home lawyers at Gomez Trial Attorneys come from different backgrounds and hail from some very prestigious law schools across the country. However, what we value just as much as experience and education is zealous advocacy. We care about our clients and put family first. We do not just do the job, we love what we do! We step into the courtroom every day to fight for clients.
We trust facilities to protect the health and safety of our seniors, and to provide them with the assistance they need. Our elders are vulnerable and deserve proper representation in a court of law. We have gone up against many big businesses. Some companies may treat the elderly as nothing more than numbers on a ledger. Our clients are people, and as people, they deserve good treatment, not only in the nursing home, but also in the San Bernardino court system.
HAZARDS OF AGING IN SAN BERNARDINO
Aging is inevitable, and with it comes difficult changes. Age is often accompanied by a decrease in physical and mental agility.
For some of our loved ones, this is a progressive change. They can no longer physically perform the way they once did, even though their minds are still sharp. Without the same capacity to perform physical tasks, like getting out of bed, going to the grocery store, cooking, etc., they can no longer live independently. On the other hand, there are some who are physically able, but suffer from changes in mental capacity, like dementia, in which case their perception of the world around them can be clouded. Their judgment on everyday situations and how to respond to what we consider the mundane can become deadly. They could get lost on their way home from a walk, forget to turn off the oven, or take the wrong medications.
For others, it can start with a single, significant incident. A variety of injuries can take their toll. This can include accidents like cuts or slip and falls, or the effects of advanced age like heart problems, diabetes, organ deterioration, and infections.
In any of the above scenarios, finding a safe place for loved ones to live is critical. Given the advanced level of physical, mental, and medical needs, as well as the 24-hour nature of care needed, you may decide that a nursing home is the best place to provide for the health and safety of your loved ones. Thus, it is important to note that while some nursing homes can offer excellent care, some nursing homes can present themselves in a positive light when they are anything but, even in our San Bernardino community.
HAZARDS OF SAN BERNARDINO NURSING HOMES
There are plenty of nursing homes that are capable of providing the care they have advertised and promised you that they will supply for your loved ones.
Some, however, do not make good on their promises.
Cutting corners to save the bottom line: There are nursing homes that may cut corners to save money. Neglect abounds in some places like this. Their facilities could be packed with the elderly in less-than-hygienic accommodations. Seniors may be confined to their rooms, without company. Their personal needs neglected, with soiled linens, clothing, and even personal hygiene being low on the list of staff priorities. This can lead to bedsores, infections such as staph or urinary tract infections, MRSA, and even gangrene.
Abuse or neglect from staff: Staff might consider your senior as an inconvenience. In places such as these, undertrained staff and sketchy certification practices might mean that your loved ones are in danger. These caretakers might have drifted from place to place, endangering the lives of their patients, and they could do it again. Some facilities ignore the law and employ dangerous felons with a history of elder abuse, despite running background checks.
Drugs: Medication is sometimes not administered, or if it is, the dosage might not be consistent. In some cases, drugs are pocketed and sold for extra profits, not only by individual caretakers, but as a way to cut corners at the facility itself. Putting a price on human life in this way is unforgivable, and is unfortunately not uncommon.
Accessibility: Nursing home facilities need to be compliant with the needs of the disabled, since physical handicaps are often a part of the aging process. Things like railings and working emergency call buttons need to be in place for accessibility. The nursing home has a duty to protect its residents, and therefore may be held liable for falls or other trauma occurring on its property.
Solitude: People are hardwired for connection. When an elder is stuck in a room by themselves for days on end with only a nurse or orderly dropping by to bring food or pills, their quality of life can suffer.
Abuses from staff: Staff may also be rough with their patients. The nursing home is responsible for providing a safe and comfortable experience, and that applies to staff as well. If your loved one says they are being abused, you notice unexplained bruises, or that your loved one says they do not like a particular caretaker, take them seriously.
Other residents: Liability is not limited to staff. If another resident is abusing or harassing your loved one, it is the responsibility of the nursing home to intervene and stop this from happening. Your loved one should be protected from violence, sexual abuse, and other factors that can hinder their quiet enjoyment of life at a facility.
NEGLECT IN A SAN BERNARDINO NURSING HOME IS NOT NORMAL
Many abuses inflicted upon the elderly in nursing homes are done to those who are aware of their situations, but who feel helpless to defend themselves. They do not want to be outspoken or to be perceived as a burden. They might not want to cause trouble for fear that their health and safety may be more severely compromised if they speak up. Like anyone, our elders deserve protection. What elders endure in a bad facility can cause undue stress, pain and suffering, and even wrongful death.They are guaranteed a degree of safety by law, and if that trust is broken, someone may be held accountable.
Gather information any time you can. Take pictures, get eyewitness accounts, or document your own experiences when visiting. Call your loved one regularly and find out how they are doing. Note changes in them. Ask to speak to their doctors and nurses to find out more information. Listen to your loved ones. Document signs of abuse or neglect, report them to regulatory authorities, and contact an attorney. You may hold them accountable and defend your loved one's rights.
MONEY
Many nursing homes are run by large, for-profit corporations. Some facilities run their operation like a processing plant; people go in, they are given minimal care, and they do not last very long. Some facilities pay better attention to their bottom lines than they do to providing the care they are supposed to. They paid bills with insurance while cutting corners with staffing and resources. They could exploit those who are winding down the last years of their lives for profit and think nothing of it.
ACCOUNTABILITY
You and your loved ones should not have to suffer at the hands of a negligent nursing home. Poor choices in staff, shoddy care facilities, health code violations, and inhumane treatment should be reprimanded. Those responsible may be held accountable for their actions. It is possible to pursue compensation for pain and suffering inflicted upon loved ones while protecting future victims from similar abuses.
HIRING A SAN BERNARDINO NURSING HOME ABUSE ATTORNEY
In a nursing home negligence case, you should contact a personal injury attorney who knows the extent of the law and the compensation you should pursue, whether it is ultimately attained through settlement or a trial verdict. A San Bernardino nursing home abuse attorney can guide you through the process and help you determine the best way to proceed.
If you wish to file suit, the following happens:
Discovery: This is where the information you have been collecting comes in handy. Police reports, hospital records, or CPS records may be obtained as evidence in your case. This information is shared between the parties and must be comprehensive.
Mediation/Arbitration: Considering the evidence provided, your attorney will know how to proceed in mediation/arbitration. They will discuss the information with the other parties and you may even come to a settlement, bringing the process to an end. While many cases reach a settlement, some do not. You have control during this process.
Status hearings: Depending on when a trial date is set, you may have follow-up hearings so that the court can keep tabs on the process.
Trial: A judge or jury looks over the evidence and your attorney delivers their argument. Judges and juries are not always predictable, but experienced attorneys like Gomez Trial Attorneys can help you in deciding whether to settle out of court or go to a trial.
SAN BERNARDINO NURSING HOME NEGLIGENCE LAWYER ANSWERS YOUR QUESTIONS
The decision to move an elderly loved one into a nursing home is a gut-wrenching challenge. You may second guess yourself throughout the process and wonder if you have chosen the right facility. Given the current COVID-19 pandemic, you are justified in your concerns about the health and well being of your elderly loved one. Roughly one-quarter of all COVID-19 deaths in the United States have been in nursing homes.
While a pandemic can run rampant through a nursing home, there are other dangers your loved one may face, too. Neglect and abuse in nursing home facilities can cause serious physical and mental harm to your loved one. If you suspect your loved one has suffered harm through the negligence of the nursing home staff, management, contractors, residents, or visitors, speak with an experienced San Bernardino nursing home negligence lawyer as soon as possible.
Below, we answer some common questions about San Bernardino nursing home negligence. For answers to specific questions about negligence in a San Bernardino nursing home, get a real trial lawyer. Get Gomez.
WHAT IS NURSING HOME NEGLIGENCE?
Simply put, nursing home negligence consists of any unreasonable act, omission, or decision at a nursing home that causes physical, emotional, and/or financial harm to a nursing home resident. Nursing home negligence typically results from careless or reckless conduct, rather than intentionally harmful conduct.
Various factors can contribute to negligence in a San Bernardino nursing home. Many (though not all) nursing home facilities are for-profit businesses focused on improving their bottom line. One way they do that is by reducing staff and cutting costs. Negligence frequently happens at understaffed facilities and at facilities operating on lean budgets that leave them short on necessary supplies or equipment.
Nursing home negligence can also occur due to oversights or mismanagement in the hiring and training of nursing home workers. A San Bernardino nursing home has a duty to hire and train skilled employees who know how to care for elderly or infirm residents. Nursing homes that cut corners on screening employees, or that slack-off in providing up-to-date training and protocols for their staff, risk harming residents through negligence.
Harmful negligence can also occur at a San Bernardino nursing home despite the best of intentions of staff and management. Sometimes people just make mistakes, or fall short of the expectations of their jobs, because they are human. While we may understand these shortcomings, we should also hold nursing homes accountable for them.
No matter what the root cause of negligence in a San Bernardino nursing home, the outcome—harm to someone we love—is unacceptable. Speak with a lawyer today if you suspect a resident you care about has suffered the ill effects of nursing home negligence.
WHAT ARE THE SIGNS MY LOVED ONE IS SUFFERING FROM NEGLIGENCE AT A SAN BERNARDINO NURSING HOME?
About 1.5 million people live in  U.S. nursing homes. The vast majority receive appropriate care from trained workers. However, some do not.
Signs that a nursing home resident may have suffered harm through the negligence of the home's staff, management, or others include:
Bedsores and related injuries;
Dehydration;
Sudden changes in mood;
Sudden changes in appetite;
Broken bones;
Bruises;
Infections;
Sudden weight loss;
Unclean room;
Dirty clothes;
Depression; and
Heavy medication.
Signs of a nursing home where residents may face a heightened risk from negligence include:
Evidence of a lack of adequate staffing, such as ringing phones or resident call-bells going unanswered;
Staff that seem chronically stressed, overworked, scatterbrained, or flustered;
High staff turnover;
An overall lack of cleanliness in a nursing facility;
Limited food options for residents consisting mostly of pre-packaged food;
Unreasonable limitations on visiting hours; and
Reports of residents falling, missing doses of medication, or otherwise being put at risk through lack of attention from staff, particularly if staff struggle to explain them.
Signs of harm to a San Bernardino nursing home resident due to negligence may go undetected at first. Residents sometimes hide signs of abuse or neglect out of fear or embarrassment, and staff may try to explain-away warning signs as typical of a resident's age or state of health.
Family and friends of San Bernardino nursing home residents can stay vigilant for signs of harmful negligence by visiting as often as possible, and by trusting their gut. If something seems "off" at a nursing home, contact an experienced nursing home negligence attorney right away.
WHO IS LIABLE FOR MY LOVED ONE'S INJURIES DUE TO NEGLIGENCE AT A SAN BERNARDINO NURSING HOME?
It depends upon the facts and circumstances of what happened to your loved one.
As a general matter, anyone who engages in negligence, or has a legal obligation to answer for negligence, can face legal liability for the harm the negligence causes.
In a San Bernardino nursing home, that could include:
Individual members of the nursing home staff or management, and their employers;
The nursing home operator;
Contractors who provide services at the nursing home, such as doctors who care for residents, or temporary workers; and
Manufacturers of nursing home supplies and equipment.
An important service a San Bernardo nursing home negligence attorney frequently provides consists of investigating the details behind the harm your loved one suffered as a resident. By pinpointing the specific negligent decisions and actions that caused harm to a resident, an attorney can identify the individuals, businesses, and organizations that may face legal liability to the resident under California law.
WHAT CAN BE DONE TO HOLD A PARTY RESPONSIBLE FOR SAN BERNARDINO NURSING HOME NEGLIGENCE?
Victims of nursing home negligence in San Bernardino may have a range of legal options available to hold parties responsible for the harm they have suffered. Another important job of a skilled San Bernardino nursing home negligence lawyer involves guiding victims and their families through these options, and developing a legal strategy to fit the victim's specific needs.
Generally speaking, accountability for nursing home negligence can take various forms.
They may include:
A lawsuit seeking money damages as compensation for the physical, emotional, and/or financial harm the resident suffered because of San Bernardino nursing home negligence, which may result in a settlement or jury verdict;
Informal negotiations, conducted before filing a lawsuit, seeking a resolution of the resident's claim for damages;
An official investigation and regulatory enforcement action by a state or federal government agency, exploring whether the nursing home violated laws or regulations, and determining whether to impose potential fines, penalties, and other sanctions; and
A criminal investigation and prosecution of any negligence that amounts to a violation of state (or, in rare cases, federal ) criminal law, which is different from the type of regulatory investigation described immediately above.
These and other options are not necessarily mutually exclusive. Holding a person or company responsible for nursing home negligence and the harm it causes can involve a combination of approaches aimed at serving the resident's best interests.
We strongly urge victims of nursing home negligence and their families not to try to embark on any of these actions on their own, without having first consulted with an experienced nursing home negligence lawyer. Steps taken in response to a suspected incident of harmful negligence can have a significant effect on the resident's legal and financial rights. Residents and their families virtually always benefit from taking those steps only with the guidance of a skilled attorney whose duty is to serve their interests.
WHAT DAMAGES CAN VICTIMS OF SAN BERNARDINO NURSING HOME NEGLIGENCE COLLECT?
Every case is different, and no lawyer can guarantee that legal action will result in monetary damages to San Bernardino nursing home negligence victims.
However, as a general matter, legal action for damages resulting from nursing home negligence may seek compensation for:
Pain and suffering;
Emotional neglect;
Mental health counseling;
Physical rehabilitation;
Present and future medical bills; and
Costs to transfer to a new facility.
Experienced nursing home negligence lawyers in San Bernardino work with residents and their families to identify the full scope of harm caused by negligence, to ensure that in any legal action taken on the resident's behalf, the amount sought as compensation reflects the severity of the harm and the resident's current and future financial needs.
Every case has unique facts, so that amount of money can vary widely from case to case. Also, the financial resources of the party at fault for the negligence can sometimes affect how much money the injured resident may receive.
San Bernardino nursing home residents and their families can put themselves in the best possible position for building a strong case and recovering maximum damages by hiring an attorney with years of experience and a strong track record of results in nursing home abuse and neglect cases. Hiring a skilled lawyer cannot guarantee a favorable outcome, but it can help to ensure that no stone gets left unturned in seeking justice and compensation for San Bernardino nursing home negligence victims.
WHAT SHOULD I DO IF I SUSPECT MY LOVED ONE HAS SUFFERED HARM BECAUSE OF SAN BERNARDINO NURSING HOME NEGLIGENCE?
First, assess whether your loved one is in danger. Use your best judgment. If you believe your loved one may face an immediate risk from negligence at a San Bernardino nursing home, take the immediate steps necessary to keep your loved one safe. That may mean moving your loved one to a new facility, taking your loved one home to stay with you for now, or (in extreme cases) calling 911. If, on the other hand, you assess that your loved one's risk of immediate harm is low, then you may not want to take these drastic steps—at least not yet.
Next, before you take any other steps, contact an experienced San Bernardino nursing home negligence lawyer at Gomez Trial Attorneys. We urge you to make contacting a lawyer a priority not because we are lawyers, but because—as we mentioned above—the steps you take in response to a suspected case of harmful negligence at a nursing home can have a significant impact on your loved one's, and your, legal and financial rights.
For example, calling a state regulator could trigger an investigation that does not necessarily serve your loved one's interests in the near-term. Likewise, complaining to nursing home staff or management could prompt them to start covering-up their misdeeds, which could make proving what happened to your loved one more difficult in the long-run.
A skilled San Bernardino lawyer can respond to your inquiry quickly—in a day or less if need be—to guide you through the important and (potentially) consequential decisions you have to make about your loved one's care. The initial consultation is free, so you have nothing to lose by making the call, and by doing so, you protect your rights and leave your options open for how to respond to the suspected negligence.
WHAT IF THE SAN BERNARDINO NURSING HOME OFFERS A SETTLEMENT RIGHT AWAY?
In cases in which a nursing home knows it has committed negligence that harmed a resident, the operator of the facility (or its insurance company) might try to get out ahead of the situation by offering the resident and/or resident's family a settlement or other form of compensation (such as a discount on monthly fees) right-away.
Tempting as it might seem to accept this compensation, do not agree to it without consulting with an experienced San Bernardino nursing home negligence attorney. Unsolicited settlement offers like this rarely, if ever, reflect the true value of your loved one's potential claim for damages, and agreeing to a settlement means giving up rights to sue the negligent parties.
Do not risk your legal and financial rights. Say "No, thank you," to any formal or informal settlement offer and, instead, trust a skilled, seasoned nursing home negligence lawyer in San Bernardino to negotiate compensation on your and your loved one's behalf.
To learn more about your and your loved one's legal and financial rights when you suspect harmful negligence has occurred at a San Bernardino nursing home, contact our trusted San Bernardino nursing home negligence lawyers today.
WHAT YOU CAN DO ABOUT SAN BERNARDINO NURSING HOME ABUSE
Elder abuse is tragic, wrong, and entirely too common. If you are in the San Bernardino area and suspect nursing home negligence, abuse, or wrongful death, you should contact us or call us at (619) 237-3490 to see what Gomez Trial Attorneys could do for you. Our team of attorneys and paralegals make it their passion to fight for our clients in pursuing the compensation they deserve for nursing home negligence. We fight for ordinary people every day, to bring them the justice they deserve.
We dedicate ourselves to making things right for our clients to seek the compensation they deserve. Our goal to win cases for our San Bernardino clients is what drives us, and achieving the justice they deserve is what inspires us.
---
CLIENT TESTIMONIAL
"They have some of the most professional staff I've ever met. I would 100% recommend going to them in the future"
Rating: 5/5 

Christopher R.
Read more reviews on Google.
Our Process...
Easy as 1. 2. 3!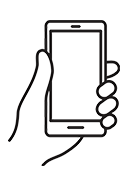 We will determine your case and submit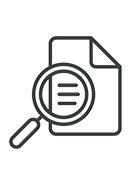 You will get regular update from us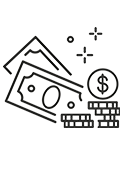 Collect your compensation

"John helped me find doctors, he referred me to his neurologist, his physical therapist, I mean, anything I needed he was right there, every step of the way. I couldn't have asked for a better result from all of this, I would absolutely recommend Gomez Trial Attorneys."

"During the time I was working with Gomez Trial Attorneys, they treated me very, very well. 100% of the time, they believed me, and they were very compassionate. They felt sorry for what happened and they understood the therapy process."

"They held my hand the whole time and kept me in the loop every aspect of my case which was very refreshing to me. They helped me get my settlement offer as fast as possible and I was able to keep my farm"

"The Gomez experience was the best experience it could be for me really, only positive things to say. They really were there every step if the way. Thanks to Gomez Trial Attorneys my dad is able to support my family as a single father"

"He opened the door for me to join his firm to help other brain Injury survivors and I never met another firm who is like this who was so understanding and caring who took the extra step and walked the extra mile with their clients and this is the best"

"I am very satisfied with the outcome with Gomez and I would definitely recommend Gomez to anybody, we tell people all the time, Get Gomez! They are really thorough with everything and they make you feel real comfortable."

"Just helped us through, guided us through, I kept notes all those years, we had questions all the time and they would always keep us informed of what was going on. They just unlayered it, layer by layer, I've never seen anything like them. Thank God for them."
Get your
free consultation
24/7 Support & Free Consultation