San Bernardino Wrongful Death Attorneys
All San Bernardino Case Types
San Bernardino Wrongful Death Attorneys
If you have lost a loved one due to another's negligence or intentional action, you know just how devastating an avoidable loss can be.
Unexpected and untimely deaths leave a hole in surviving family member's lives requiring them to adapt to the challenges of living without their loved one. In addition, families must bear the challenges of the financial burden of their loss. Of course, no amount of compensation can replace a loved one or erase the pain of their loss. However, a successful wrongful death claim can provide surviving family members with much-needed financial assistance.
A wrongful death claim enables entitled family members to seek compensation for expenses and losses related to their loved one's death. Damages may include a loved one's medical bills, the services they provided to their family, and income they contributed to the household.
If another's negligence contributed to a motor vehicle accident that caused the death of a loved one, contact one of Gomez Trial Attorneys San Bernardino Wrongful Death Lawyers today.
Gomez Trial Attorneys: Our Past Success
At Gomez Trial Attorneys, we have a wealth of experience pursuing wrongful death claims on behalf of our clients. Below is a list of some of the awards received by our clients in past successful cases.
$106,000,000 awarded in a jury verdict
$10,000,000 settlements in multiple wrongful death claims
$7,000,000 settlements in multiple wrongful death claims
$6,000,000 awarded to the family of a victim
Of course, our past case results do not guarantee future results for any specific claim. Each claim is unique, however, our past results are indicative of the wealth of experience our firm has to offer potential clients. the results of your claim.
The experienced wrongful death lawyers at Gomez Trial Attorneys may assist clients by:
Providing a deeper understanding of the amount of compensation families may be entitled to for the loss of their loved one. Soon after a fatal accident, many grieving families will be contacted by the responsible party's insurance company. Insurance representatives will attempt to entice families into accepting a quick settlement. The financial burden of medical bills, funeral and burial expenses, and lost income may make a quick settlement tempting for surviving families.
However, it is important to understand that most settlement agreements require the injured party to waive their right to seek further compensation for their losses. If the initial settlement amount is insufficient to cover the extent of a family's losses, they may be barred from seeking additional compensation if they accept.
Talking to an attorney can give surviving family members a better idea of exactly how much compensation they deserve for the loss of a loved one. When appropriate, an experienced attorney can advise families whether a settlement offer is adequate or insufficient.
Negotiating on behalf of family members. The loss of a loved one causes surviving family members immense stress. Families may need to hire individuals to complete the services they could once rely on their loved one to take care of. Families may need help with childcare or household maintenance, if those tasks were previously handled by their loved one. Families may have to pay for funeral expenses and burial arrangements.
In addition, any individual who suffers extreme grief may have a hard time adapting to life without their loved one. The financial burden of the loss only makes matters worse. An experienced personal injury attorney can negotiate with insurance companies on their client's behalf, so they can focus on making other necessary arrangements and accommodations.
Investigating a loved one's death. If your loved one died immediately, at the scene of the accident, you may never get a clear picture of the accident from their perspective.
An experienced attorney, however, may provide a detailed investigation of the accident and how it occurred, including:
Examining the scene of the accident.
Taking witness statements.
Obtaining video footage, including traffic camera footage or security camera footage, if needed.
Are You Entitled to Bring a Wrongful Death Claim After an Accident in San Bernardino?
After the death of a loved one, when assessing whether surviving family members are entitled to file a wrongful death claim, they should answer two key questions:
1) If the deceased had lived, would he or she have been entitled to file a personal injury claim? If a lost loved one could have filed a personal injury claim, their surviving family members may be entitled to bring a wrongful death claim. Consult an attorney about the specific circumstances that led to your loved one's death.
2) What relationship do you have to the deceased? To file a wrongful death claim, in most cases, injured parties are required to have a close family relationship to the deceased. The deceased's spouse usually has the first right to file a wrongful death claim. If the deceased does not have a spouse, his or her children may file. When the deceased has no spouse or children, the deceased's parents may have a right to file a wrongful death claim.
Surviving family members can only file a single wrongful death claim for the loss of their loved one. If multiple parties in a family have an equal right to a claim, they must file a single claim together. The claim may specify how the awarded funds will be distributed among individual family members.
Claiming Compensation for the Loss of a Loved One in San Bernardino: How Much to Expect?
Surviving family members are frequently left with a substantial financial burden related to the loss of their loved one. Funeral expenses and medical expenses before death. along with all of the loved one's contributions to the family can cause immense financial stress. Families should consider consulting with an experienced personal injury attorney to learn how much they may expect from a wrongful death claim.
Claims for damages commonly include the following expenses:
Final Medical Expenses
A loved one need not have died immediately for their family to have grounds for a wrongful death claim. Many accidents, including auto and construction accidents, can cause severe injuries that eventually lead to a loved one's death. In the meantime, however, the injured victims may linger in the hospital, accumulating substantial medical bills. Medical bills before a loved one's death should be included in the calculation of damages in a wrongful death claim.
Medical expenses may include:
Emergency transportation.
Emergency room treatment.
Emergency surgical procedures.
Procedures intended to prolong life or decrease suffering.
Your loved one's hospital stay, including any time in the ICU.
Skilled nursing care, if needed.
Your loved one's stay in a rehabilitation facility or long-term care facility, if needed.
Lost Wages
Whether your loved one provided the primary source of income for the family or simply offered supplemental wages, the loss of that income can be devastating for families. An experienced personal injury attorney can help families incorporate losses associated with income in their claim for damages.
The Loss of Services Performed
Even if a lost loved one worked outside the home, the services they provided to the family may ultimately prove even more valuable than their income. Childcare in San Bernardino costs as much as 25 percent of the average worker's income. When multiple children require care, it can be difficult for many families to cover those expenses.
Around the nation, the costs of assisted living for senior family members can amount to nearly $7,000 per day. A loved one who provides services for children or senior family members ultimately saves substantial costs. The loss of a loved one who provides those services can create a substantial financial burden for surviving family members.
Families should work with an attorney to calculate the loss of services their loved one performed for the family, including:
Yard work
Home maintenance
Vehicle maintenance
Child or elder care
Cooking and cleaning around the house
Loss of Companionship
In addition to the tangible financial losses associated with the death of a loved one, families may seek damages for the intangible impacts of their loss. Spouses and children may be compensated for the loss of companionship that was once provided by their loved one. Loss of companionship may involve the loss of a spouse's life partner or the loss of the advice and support a parent provides a child. Families should consult with an experienced attorney to determine the amount of compensation they may be entitled to seek for their loss of companionship.
Common Wrongful Death Accidents
Surviving family members may be entitled to bring a wrongful death claim if they lost a loved one in an accident caused by another's negligence. Common wrongful death claims result from:
Auto Accidents
Auto accidents claim lives in Temecula every year. Motor vehicle accidents are caused by a wide range of factors, including driver impairment, speeding, and failure to obey traffic signals. After an auto accident, an attorney may investigate to identify potentially liable parties.
Those parties may include:
The driver, who bears primary liability for any decisions made behind the wheel.
The driver's employer, if the driver was acting within the scope of his or her employment at the time of the accident.
A mechanic who recently performed maintenance on the vehicle, but failed to note a mechanical issue that led to the accident.
The vehicle's manufacturer.
Construction Accidents
Due to the nature of the industry, construction sites have a high potential for worker injury. Construction companies must follow a variety of federal and state safety regulations intended to ensure worker safety. Regulations involve proper procedures for storing equipment and guidelines for protecting employees and visitors on construction sites. Electrical accidents are common on construction sites and may result in severe burns, falls from a significant height, or crushing injuries.
Parties that may be liable for construction site injuries, include:
The construction company.
Any subcontractors on the site.
Equipment manufacturers.
The owner of the property.
Nursing Home Abuse or Negligence
Nursing homes are expected to provide a high standard of care to all residents. Unfortunately, some nursing homes fail to provide an adequate level of care. Nursing home abuse and neglect often cause a rapid deterioration of an elder's physical health. Many elderly individuals never fully recover from abusive situations. When nursing home staff provide inadequate care, the nursing home itself may be liable, as well as doctors or other medical professionals who were responsible for the senior's care.
Premises Liability
Businesses and property owners must ensure that their property is reasonably safe for any visitors who enter the premises. A property owner's duty to keep the premises safe includes providing visitors with appropriate warnings about any hazards on the property that are known or should have been known. Property owners must appropriately cover swimming pools and restrict access to children. If a hazard on an individual's or business's property caused your loved one's death, you may seek compensation for your loss.
Product Liability
Both manufacturers and distributors may bear liability when a product defect causes a consumer an injury that ultimately leads to death. Product accidents can cause burns, amputations, traumatic brain injury, and spinal cord damage. Family members may be entitled to bring a wrongful death claim when a defective product caused a loved one's death.
San Bernardino Wrongful Death FAQ: The Information You Need and the Answers You Want
Losing a loved one is a devastating experience. When a death occurs because of someone else's wrongful actions, the situation is not only unbearable but extremely stressful and overwhelming. When these accidents occur, family members of the deceased usually have numerous questions about what they need to do and who they need to call to get the legal help they need.
Here, we will delve into some of the basics about wrongful death. Specifically, we will go over some frequently asked questions many families have after unexpectedly losing a loved one, including what actions you need to take to protect your rights and how a San Bernardino wrongful death lawyer can help you get through this devastating ordeal.
1. What is a wrongful death and a wrongful death claim?
A wrongful death results when someone dies because of another person's or entity's misconduct or negligence. Even though there may be a criminal prosecution against those liable for the wrongful death in some cases, a wrongful death lawsuit is a separate and distinct civil action that allows the decedent's loved ones to pursue damages for their losses. Generally, only close family members bring a wrongful death claim.
2. What are the differences between a wrongful death claim and a criminal case?
The government brings a criminal case to punish a company or an individual who broke the law and caused another person's death. In comparison, a San Bernardino wrongful death claim is a civil dispute brought by the deceased's family against the party that caused their loved one's death. A family has a right to pursue a wrongful death claim even if the criminal court did not convict the at-fault party.
Additionally, the standard of proof in a wrongful death lawsuit is lower than in a criminal matter. In a criminal case, the prosecutor needs to show that the defendant committed the crime "beyond a reasonable doubt." In a wrongful death suit, the plaintiff's lawyers only need to show that the defendant is more likely than not responsible for the death.
Working with an experienced San Bernardino wrongful death lawyer can help you understand these differences and what you need to prove in a wrongful death lawsuit.
3. How long do I have to bring a wrongful death claim in San Bernardino?
Under California law, you have two years from the date of your loved one's death to bring a wrongful death claim. If you do not file your claim within this time, you can automatically lose your wrongful death suit on a procedural technicality. Additionally, even if the deceased filed a personal injury lawsuit before their death, you must file a new wrongful death suit within the statute of limitations.
In some instances, the statute of limitations may be shortened or extended depending on the facts of the case. For example, in cases against a governmental entity, plaintiffs must bring the claim within six months of the death.
For these reasons, it is critical to start working with a skilled wrongful death attorney as soon as possible. An experienced lawyer can not only figure out if you have a viable claim, but they can also determine how much time you have to file your wrongful death suit.
4. What do I need to prove to be successful in my San Bernardino wrongful death lawsuit?
In a wrongful death lawsuit, you need to show that death resulted from another person's wrongful actions or negligence.
To prove negligence, you need to show:
The liable party had a duty of care they owed to the victim.
The liable party breached this duty of care.
This breach led to the accident and resulted in injuries or death.
The death resulted in monetary losses.
When you retain a skilled San Bernardino wrongful death attorney, they can quickly investigate your accident and gather all the necessary evidence to prove the required elements of a wrongful death case.
5. My loved one passed away in a San Bernardino accident. Am I allowed to file a wrongful death suit?
In California, only certain people are allowed to file a wrongful death lawsuit.
These individuals include:
The decedent's surviving spouse;
The decedent's surviving children;
The decedent's domestic partner; or
If there are no surviving individuals in the decedent's line of descent, a wrongful death claim can be brought by anyone who is entitled to the deceased's property by intestate succession. This can include the decedent's siblings or parents.
Additionally, if they can show that they were financially dependent on the decedent, the following individuals can also bring a wrongful death claim in California:
The decedent's putative spouse and children of the putative spouse;
The decedent's stepchildren; and
The decedent's parents.
Your wrongful death lawyer can go over your case and help you figure out if you are eligible to file a wrongful death lawsuit in San Bernardino.
6. What damages can a survivor pursue in a San Bernardino wrongful death case?
Wrongful death damages typically depend on the facts of the case. They are divided according to whether they compensate the surviving family members for their personal losses due to their loved one's death, or if they compensate the estate for losses associated with the decedent's death.
Damages generally attributed to the estate include:
Burial and funeral expenses;
Hospital bills and medical bills related to the decedent's final injury or illness; and
Any lost income and potential income the decedent would have reasonably expected to earn had they lived.
Damages generally attributed to the surviving family members include:
The loss of anticipated financial support;
The loss of community, attention, love, guidance, and moral support; and
The value of household services the decedent provided before they died.
A wrongful death lawyer can go over all of these damages categories and help you determine which ones you should pursue based on your particular situation.
7. When is someone liable for another person's death in San Bernardino?
In California, those eligible to bring a wrongful death lawsuit can bring the claim based on the at-fault party's recklessness, gross negligence, negligence, and/or intentional wrongful acts.
These categories of wrongful actions often include:
Motor vehicle accidents (such as drunk driving crashes, distracted driving collisions, speeding accidents);
Trucking accidents;
Pedestrian accidents;
Bicycle accidents;
Motorcycle accidents;
Criminal activity;
Drowning;
Product defects; and
Dog attacks.
Contact an experienced wrongful death attorney as soon as possible following your loved one's death. An experienced lawyer can quickly get to work going over what happened, figuring out who was at fault and pursuing damages against all those who may be liable.
8. What is a survival action and how is it different from a wrongful death claim?
A wrongful death claim compensates the decedent's family members for their losses.
In comparison, a survival action lets the decedent's estate sue for two types of losses:
Claims that are unrelated to the death and which the decedent had a right to sue for as of the date of their death; and
Claims related to the decedent's injuries that caused their death. However, the individual had to survive those injuries for some time (even for a short period) for this to apply.
In addition, survival actions can include a request for punitive damages, and the statute of limitations differs from wrongful death lawsuits. In a survival action, the estate has two years to file a claim, starting from either the date of the injury or six months following the death, whichever is later.
As you can see, survival actions are complicated. That is why it is critical to discuss your case with a knowledgeable wrongful death attorney. An experienced lawyer can help you figure out if you can pursue survival damages and whether you have enough time to do so.
9. What if one of the survivors entitled to bring a wrongful death lawsuit does not want to sue?
According to California law, all the potential wrongful death claimants must join in one case. If one of the survivors does not want to sue, then that survivor needs to opt out of the claim and assure the defendants that they are signing away their rights to pursue damages.
10. If there are multiple heirs, how will wrongful death damages be divided?
In general, if a wrongful death claim goes to trial, the jury will award a lump sum to the entire family. Depending on certain factors, including the claimants' financial dependence on the decedent and their relationships to the decedent and each other, the judge will divide the award into different amounts for each claimant.
However, if the case settles, the claimants need to decide how they want to divide the compensation on their own. If they are having trouble making that decision, they can get help from a mediator, arbitrator, or even a judge.
11. What are the main differences between punitive damages and wrongful death compensatory damages?
The primary purpose of a wrongful death claim is to compensate survivors for their losses, including both emotional and financial losses, through compensatory damages. On the other hand, punitive damages are awarded when the defendant's actions are so intentional, reckless, or grossly negligent that the court believes it needs to punish the defendant and deter them from committing this act again in the future.
12. If my loved one never had a job, can I still bring a wrongful death lawsuit in San Bernardino?
Even if you lost a family member who did not work at the time of their death or never had a job, you still need to speak to a wrongful death attorney. Your loved ones may have contributed to the family in other ways, and you pursue compensation for services the decedent provided and would have continued to provide had they not passed away.
Discussing your case with your attorney can help you understand what damages you can pursue and what factors may influence the amount of compensation you may receive.
13. Why do I need an experienced San Bernardino wrongful death lawyer at Gomez Trial Attorneys fighting on my behalf?
If another person's negligence killed your family member, a wrongful death claim may provide you the compensation you need to cover your damages such as funeral expenses, loss of support, and medical bills. Working with an experienced San Bernardino wrongful death attorney can help you go after these damages and navigate complicated legal proceedings.
A lawyer can:
Investigate the accident: A wrongful death attorney can promptly investigate the accident, gathering crucial evidence, taking testimony from relevant witnesses, and going after vital reports that can help prove liability and damages.
Figure out the value of your claim: Knowledgeable wrongful death lawyers know how to properly evaluate your claim by assessing the different ways the loss of your loved one has impacted your family. Once your attorney determines the full financial value of your losses, they can pursue maximum compensation.
Handle all the case details: Your lawyer can provide you the legal support you need during this difficult time. By taking care of all the complicated and tedious details of your wrongful death case, they can allow you to focus on what matters most right now—grieving and taking time to heal.
Handle negotiations: Your wrongful death attorney can handle all the discussions and negotiations with the insurance company, making sure your case is treated with fairness and respect while they go after the compensation you need.
Take your case to trial: If the other side is unwilling to negotiate, your lawyer can take your case to trial and fight for maximum compensation on your behalf.
If your loved one died because of someone else's negligence, a wrongful death claim may provide you with the financial peace of mind you need and the compensation you deserve. Do not wait any longer, contact a dedicated and experienced wrongful death attorney today and let them fight for justice on your loved one's behalf.
Did You Lose a Loved One Due to Someone Else's Negligence in San Bernardino?
If you lost a loved one as a result of another party's negligence, consider consulting with our experienced San Bernardino wrongful death lawyers to guide you through the claims process. Contact Gomez Trial Attorneys or call us at (619) 237-3490 today for a free consultation and case evaluation.
---
Review: 5/5
★ ★ ★ ★ ★
"Mr. John Gomez and his team, Gomez Trial Attorneys, are very passionate about the work they do. They never left us alone and were always in our corner every step of the way. Never once during the process did we ever feel we were in this by ourselves. They are very diligent, thorough and compassionate at the same time. We had a delicate case and they always made sure we were comfortable. The made it easy for us to meet with them and very accommodating. They definitely did all their homework and of course, the result was a positive outcome."
Review by: Clemente C.
Check our more of our reviews on Google
Our Process...
Easy as 1. 2. 3!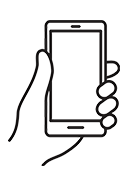 We will determine your case and submit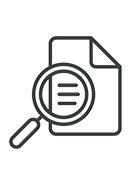 You will get regular update from us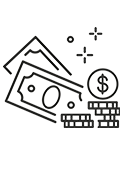 Collect your compensation

"John helped me find doctors, he referred me to his neurologist, his physical therapist, I mean, anything I needed he was right there, every step of the way. I couldn't have asked for a better result from all of this, I would absolutely recommend Gomez Trial Attorneys."

"During the time I was working with Gomez Trial Attorneys, they treated me very, very well. 100% of the time, they believed me, and they were very compassionate. They felt sorry for what happened and they understood the therapy process."

"They held my hand the whole time and kept me in the loop every aspect of my case which was very refreshing to me. They helped me get my settlement offer as fast as possible and I was able to keep my farm"

"The Gomez experience was the best experience it could be for me really, only positive things to say. They really were there every step if the way. Thanks to Gomez Trial Attorneys my dad is able to support my family as a single father"

"He opened the door for me to join his firm to help other brain Injury survivors and I never met another firm who is like this who was so understanding and caring who took the extra step and walked the extra mile with their clients and this is the best"

"I am very satisfied with the outcome with Gomez and I would definitely recommend Gomez to anybody, we tell people all the time, Get Gomez! They are really thorough with everything and they make you feel real comfortable."

"Just helped us through, guided us through, I kept notes all those years, we had questions all the time and they would always keep us informed of what was going on. They just unlayered it, layer by layer, I've never seen anything like them. Thank God for them."
Get your
free consultation
24/7 Support & Free Consultation