San Diego Business Disputes Lawyer
San Diego Business Disputes
Lawyer
SAN DIEGO'S TOP TRIAL AND ACCIDENT LAWYERS
Business disputes are a regular occurrence in today's business world. From breach of contract to insurance bad faith to unfair and deceptive trade practices, our San Diego business dispute attorneys have the experience and ability to develop and implement an effective legal strategy to maximize your recovery, whether through negotiation, mediation, arbitration, or trial.
Breach of contract and other contract matters
Real estate and investment fraud
Franchise Disputes
Technology disputes
Commercial construction disputes
Lender liability claims
Unfair and deceptive trade practices
Unlawful competition
Shareholder disputes
Officer and director duties
Conflicts of interest
Insurance Bad Faith
Gomez Trial Attorneys represents businesses and individuals on a contingency-fee basis in all types of commercial disputes. This means you do not pay any legal fees unless we successfully obtain a recovery in your case. All too often traditional business litigation attorneys over-bill clients and fail to deliver acceptable results. By offering a contingency option to businesses or individuals that must bring a lawsuit to correct a wrong, we believe we are entering into a joint venture with our business clients with a shared investment in winning. This option also allows smaller businesses and less wealthy individuals that might otherwise not be able to afford the high billing rates of traditional business litigators to obtain effective representation at our firm. Our firm is committed to protecting a fair, honest, and legal business environment. Please contact us if you or your business  would like to explore creative options to protecting your rights. Call us now for your free consultation.
Our Process...
Easy as 1. 2. 3!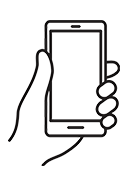 We will determine your case and submit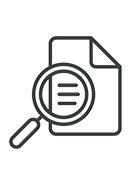 You will get regular update from us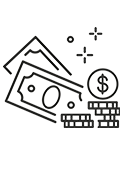 Collect your compensation

"John helped me find doctors, he referred me to his neurologist, his physical therapist, I mean, anything I needed he was right there, every step of the way. I couldn't have asked for a better result from all of this, I would absolutely recommend Gomez Trial Attorneys."

"During the time I was working with Gomez Trial Attorneys, they treated me very, very well. 100% of the time, they believed me, and they were very compassionate. They felt sorry for what happened and they understood the therapy process."

"They held my hand the whole time and kept me in the loop every aspect of my case which was very refreshing to me. They helped me get my settlement offer as fast as possible and I was able to keep my farm"

"The Gomez experience was the best experience it could be for me really, only positive things to say. They really were there every step if the way. Thanks to Gomez Trial Attorneys my dad is able to support my family as a single father"

"He opened the door for me to join his firm to help other brain Injury survivors and I never met another firm who is like this who was so understanding and caring who took the extra step and walked the extra mile with their clients and this is the best"

"I am very satisfied with the outcome with Gomez and I would definitely recommend Gomez to anybody, we tell people all the time, Get Gomez! They are really thorough with everything and they make you feel real comfortable."

"Just helped us through, guided us through, I kept notes all those years, we had questions all the time and they would always keep us informed of what was going on. They just unlayered it, layer by layer, I've never seen anything like them. Thank God for them."
Get your
free consultation
24/7 Support & Free Consultation