San Diego Nursing Home Abuse Lawyer
San Diego Nursing Home Abuse
Lawyer
SAN DIEGO'S TOP TRIAL AND ACCIDENT LAWYERS
SAN DIEGO NURSING HOME ABUSE ATTORNEYS
While average lifespans continue to increase thanks to improved access to life-sustaining healthcare, time still takes its toll on every human being. Many seniors eventually struggle to care for themselves, especially as their physical capabilities deteriorate, and decide (often in consultation with their families) to move into a nursing home to have around-the-clock access to care and support.
The choice to reside in a nursing home requires a leap of faith. Elderly residents and their families trust that the home will provide the expected level of care and support. Few betrayals of trust feel more cruel than when a senior-citizen suffers abuse and neglect at the hands of nursing home staff or other residents. Contact a San Diego nursing home abuse lawyer today.
If you suspect or know of abuse or neglect of a resident in a San Diego-area nursing home, act now to protect that resident's physical, emotional, and financial wellbeing by contacting the experienced San Diego home abuse lawyers at Gomez Trial Attorneys today.
GOMEZ TRIAL ATTORNEYS—WHY YOU WANT TO HIRE US
The Gomez Trial Attorneys is a serious personal injury and trial law firm that has handled some of San Diego's most prominent cases. In fact, if a case has been on the news, we are often the legal team involved. We have handled the Pizza Hut delivery driver case, the Kristen Rossum "American Beauty Murder" case, and the runaway Lexus case, which led to the tragic deaths of CHP Officer Mark Saylor and his family.
Founded by President and Attorney John Gomez, the Gomez Trial Attorneys exclusively represents families, people, and small businesses that suffered injuries in tragic accidents. Over the past fifteen years, we have collected over $750 million in verdicts and settlement awards for our clients, with more than 135 awards totaling more than $1 million each. We have also obtained jury verdicts above $1 million, $10 million, and $100 million.
Although we cannot guarantee the same results in your case, with our dedication, you could rest assured that we know what it takes to tackle challenging cases. We fight to get our clients the full justice they deserve.
HOW CAN A SAN DIEGO NURSING HOME ABUSE LAWYER HELP ME?
A nursing home abuse attorney helps victims who cannot help themselves and goes after the compensation they need.
Nursing homes should take care of older adults who can no longer take care of themselves. As a result, the nursing home and its staff must keep these individuals safe and healthy. However, this does not always happen, and elderly residents often suffer emotional and financial abuse, physical and sexual abuse, and wrongful deaths at the hands of the nursing home staff.
Consequently, your elderly loved one deserves justice for the harm other nursing home residents or its staff caused. That is why you should contact a nursing home abuse lawyer, like those at the Gomez Trial Attorneys, as soon as possible.
Our lawyers can:
Gather Pertinent Information: This includes witness statements, photos and videos, and medical records to support arguments that the nursing home abused your loved one.
File Your Case: These lawyers can file your claim in the proper court and notify those being sued with formal documentation.
Navigate the Laws: It is important to note that different laws, including federal and state laws, will dictate how, where, and when a nursing home abuse lawsuit can be filed. Working with a nursing home abuse lawyer can help ensure that your case is filed appropriately.
Handle the Discovery: During this phase, the attorney will collect and organize evidence and information to build the strongest case possible on your behalf.
Negotiate with the Other Side: Generally, nursing home abuse cases will settle outside the courtroom. However, to help ensure that your loved one receives the just settlement they are entitled to, these attorneys can handle all the discussions and negotiations with the other side.
Head to Trial: If a settlement cannot be reached, your case would head to trial, where a judge or jury will decide the outcome. During this process, the attorney works tirelessly to present a solid case and pursue maximum damages.
HOW TO WORK WITH A SAN DIEGO NURSING HOME ABUSE ATTORNEY
The right nursing home abuse attorneys have the resources and skills to properly handle your nursing home abuse case.
However, if you are looking to work with one of these lawyers, you can make this process significantly easier if you:
Stay Transparent: You want to be as transparent as possible with your lawyer. This means discussing all the facts.
Gather Evidence: Before speaking with the attorney, make sure you try to compile all the relevant evidence regarding the case, including the timeline of the abuse and its history.
Ask Questions: If you have questions, make sure you ask them. This will make the meeting far more productive, especially if you leave without lingering doubts.
LET GOMEZ TRIAL ATTORNEYS GET YOU THE LEGAL HELP YOU NEED
If you have noticed any signs of nursing home abuse, you must act quickly. This means you should reach out to the authorities and contact a San Diego nursing home abuse lawyer, like those at the Gomez Trial Attorneys, as soon as possible. Once retained, our lawyers can get you the legal help you need and assist you as you pursue the justice you deserve.
We can do this by:
Going over the nursing home abuse situation in detail and determining what legal options you have.
Answering your questions and concerns and offering you the legal support you need at this time.
Investigating the abuse incident, interviewing relevant witnesses, and securing the evidence needed to help prove fault and damages.
Obtaining copies of medical records to find evidence of federal or state law violations concerning the resident's care.
Researching applicable regulations and statutes to help show the nursing home violated these laws.
Helping you file an administrative complaint against the nursing home.
Handling all the negotiations with the nursing home facility and fighting for just compensation for your loved one's injuries.
Heading to trial, if required, and going after maximum damages.
There is nothing more heartbreaking than suspecting that your family member has been a victim of abuse at the hands of the facility that you trusted to care for them. However, you do not have to let the nursing home get away with what they did. You can take action to help ensure your family member's rights are protected and the nursing home is held accountable for their violations.
That is why you should not wait any longer. If a San Diego nursing home harmed your family member, contact the Gomez Trial Attorneys today for your free case consultation. Let our lawyers show you how we can fight for your loved one and go after the financial recovery they deserve.
TYPES OF SAN DIEGO NURSING HOME ABUSE
Nursing home abuse takes many forms, all of them devastating to a San Diego nursing home resident and the resident's family. Below, we summarize the major types of nursing home abuse, and list the warning signs that may indicate ongoing abuse at a San Diego-area nursing facility.
PHYSICAL ABUSE
Physical abuse entails any harmful use of physical force against a nursing home resident.
According to the National Center on Elder Abuse (NCEA), signs of physical abuse can include:
Bruises, black eyes, welts, lacerations, and rope marks;
Bone fractures, broken bones, and skull fractures;
Open wounds, cuts, punctures, untreated injuries in various stages of healing;
Sprains, dislocations, and internal injuries/bleeding;
Broken eyeglasses/frames, physical signs of being subjected to punishment, and signs of being restrained;
Laboratory findings of medication overdose or underuse of prescribed drugs;
A nursing home resident's report of being hit, slapped, kicked, or mistreated;
A resident's sudden change in behavior; and
A caregiver's refusal to allow visitors to see a San Diego nursing home resident alone.
A nursing home resident who has suffered from physical abuse may also show fear at the presence of an abusive staff member or resident.
SEXUAL ABUSE
Sexual abuse of a San Diego nursing home resident consists of any non-consensual sexual contact or activity affecting that resident, including sexual touching, forced sex acts, and showing residents pornography. Some elderly nursing home residents remain sexually active even as their capacities decline, making this form of abuse potentially difficult to identify.
According to the NCEA, signs may include:
Bruises around the breasts or genital area;
Unexplained venereal disease or genital infections;
Unexplained vaginal or anal bleeding;
Torn, stained, or bloody underclothing; and
A resident's report of being sexually assaulted or raped.
As above, a San Diego nursing facility resident who has been sexually abused may display fear of the abuser. for more legal assistance contact a San Diego sexual abuse lawyer.
EMOTIONAL ABUSE
Emotional (or psychological) abuse constitutes intentional infliction of distress, fear, upset, anxiety, and similarly-harmful emotional states, such as by denying or attempting to deny visits from loved ones, and belittling, taunting, or bullying the resident.
The NCEA advises loved ones of nursing home residents to keep an eye out for the following potential signs of emotional abuse:
Emotional upset or agitation;
Being withdrawn and non-communicative or non-responsive;
Unusual behavior usually attributed to dementia (e.g., sucking, biting, rocking); and
A resident's report of being verbally or emotionally mistreated.
As above, a nursing home resident subjected to emotional abuse may display fear or agitation in the presence of an abusive staff member or resident.
NEGLECT
Every San Diego nursing home has a duty to look after its residents and to provide them with an appropriate standard of care and support.
Even without intending to cause harm, nursing facility staff may yet commit abuse by failing to meet that standard of care for a resident, such as by:
Failing to provide physical assistance with day-to-day activities, such as getting out of bed or using the bathroom;
Failing to maintain a hygienic environment;
Failing to provide appropriate hydration and nutrition;
Failing to recognize and treat adverse health conditions; and
Operating facilities without enough or properly trained staff.
San Diego nursing home neglect goes dangerously and tragically underreported, often because people mistakenly pass off inappropriate levels of care as minor problems or as an inevitable aspect of operating a busy nursing facility (particularly one that is not high-end). The world's elderly population has grown dramatically in recent years, including right here in San Diego, and that puts additional pressure on nursing homes to staff up.
Neglect, however, is never acceptable at any San Diego nursing facility, no matter its size, cost, or number of residents.
Some signs that may point to nursing home neglect include:
Dehydration, malnutrition, or unexplained weight loss;
Untreated bed sores or other injuries suggestive of a resident not having been moved;
Poor personal hygiene;
A resident developing new health problems that go untreated.
Frequent falls getting out of bed, navigating a lavatory, or other preventable accidents;
Hazardous or unsafe living condition/arrangements;
Unsanitary and unclean living conditions; and
A resident's report of being mistreated, ignored, or left alone for extended periods of time.
FINANCIAL ABUSE
Financial abuse involves any misappropriation of a nursing home resident's funds, assets, property, or legal rights. It may accompany other forms of abuse, which serve to coerce a San Diego nursing home resident into surrendering control over bank accounts, retirement checks, credit cards, and other financial property.
Signs of financial abuse may include:
Sudden changes in bank accounts or banking practices, including unexplained withdrawals from accounts and adding new persons as account signatories;
Abrupt changes in a will or other estate planning documents;
Unexplained disappearances of valuables;
Unpaid bills in the resident's name;
New loans or credit accounts in the resident's name;
Sudden participation by "long-lost" family members or strangers in the resident's financial affairs;
The resident being charged for unnecessary or fictitious nursing home or other services; and
The resident reporting financial exploitation.
WHAT TO DO IF YOU SUSPECT NURSING HOME ABUSE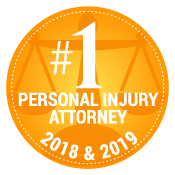 At Gomez Trial Attorneys, we urge all family members and loved ones of San Diego residents to check in on them on a regular basis whenever possible, to keep a look-out for potential signs of abuse.
If you see signs that you suspect could speak to abuse, then we suggest following two simple rules of them (keeping in mind that individual situations vary widely):
If you suspect an immediate threat to a resident's safety, then take whatever steps you deem necessary to protect the resident right away. They may include calling law enforcement or simply arranging for the resident to move immediately to a different facility. Then, contact an attorney as described in the next bullet.
If you do not suspect an immediate threat to the resident's safety (or after addressing any safety concerns as above), then call an experienced San Diego nursing home abuse attorney immediately to discuss what to do next. The steps you take to respond to suspected abuse—whether that means complaining to nursing home management, calling a state agency, or calling on law enforcement—can have a material impact on the nursing home resident's privacy and legal rights. Rest assured that calling a lawyer will not slow you down. The team at Gomez Trial Attorneys understands the urgency of these situations and has the resources and know-how to size-up the options to make sure the resident's interests remain protected while someone takes action to address the suspected abuse.
Bear in mind that some people have a legal duty under California law to report suspected instances of nursing home abuse. You should know whether you are a mandatory reporter, but if not, an experienced attorney can help you figure that out. At Gomez Trial Attorneys, we have the knowledge and experience to work with anyone who suspects that a loved one has been victimized in a San Diego nursing home, even mandatory reporters who have a deadline for taking action under California law. Contact us today to learn more.
NURSING HOME ABUSE VICTIM'S LEGAL RIGHTS
San Diego nursing home residents who suffer harm from any of the types of abuse described above have important legal rights, which often include the right to take legal action seeking compensation for their injuries from their abusers and anyone who has legal responsibility for the abuse.
Every San Diego-area nursing home abuse case we handle at Gomez Trial Attorneys has its own unique facts, but generally speaking, residents who have suffered abuse may seek to recover damages for:
The cost of medical care to treat any injury or health complication suffered because of the abuse;
Restitution of financial harm inflicted by the abuse; and
Physical pain, emotional suffering, and diminished quality of life resulting from the abuse.
Multiple individual and corporate parties may face legal liability to a San Diego nursing home resident who has been victimized by abuse or neglect.
As above, every case differs, but frequently the team at Gomez Trial Attorneys will investigate whether the actions or decisions of any of the following parties caused or facilitated acts of abuse:
Individual nursing home staff members;
The corporate management or ownership of a nursing facility;
Contractors and others who provide services to San Diego nursing facilities and their residents, especially doctors and other healthcare workers; and
Individual nursing home residents (particularly in cases involving sexual abuse).
Nursing home abuse, in our experience, rarely reflects the actions of a single person, but rather often involves perpetrators and people or organizations that either look the other way or fail to exercise reasonable care to prevent abuse from occurring. At Gomez Trial Attorneys, we work hard to make sure that all parties who perpetrated nursing home abuse, or who should have stopped it but did not, are held accountable for their actions.
CRIMINAL AND REGULATORY ASPECTS OF NURSING HOME ABUSE CASES
Our team also works with San Diego nursing facility abuse victims and their families to help them navigate other legal aspects of these cases that often run in parallel with the process of seeking compensation from legally-liable parties.
Many instances of abuse constitute criminal acts, for instance. Law enforcement authorities will often investigate cases of abuse, and may seek the nursing home resident's help in pursuing criminal charges against the perpetrator(s). Our team works with injured San Diego nursing home residents and their families in navigating the process of participating in a prosecution (if they choose to do so), while also protecting their legal rights to seek compensation from wrongdoers and those legally-answerable for their actions.
Similarly, the team at Gomez Trial Attorneys advises injured San Diego nursing home residents and their families about aspects of the administrative response to an incident of nursing home abuse. Nursing care is a heavily regulated industry in California. Reports of nursing home abuse often trigger investigations by state (and even federal) regulators tasked with making sure facilities abide by strict guidelines in their operations. Like criminal prosecutions, these investigations often happen in parallel with a nursing home resident seeking compensation for injuries. Our team works to make sure a resident's legal rights and privacy stay protected while any administrative or regulatory investigation runs its course.
Criminal and administrative proceedings, necessary as they are to individual and public safety, can complicate the process of seeking compensation for abuse injuries suffered by a San Diego nursing facility resident. That is why we strongly urge anyone who suspects abuse at a San Diego nursing home to contact our experienced team at Gomez Trial Attorneys immediately, before making any sort of formal or informal complaint (other than in cases involving safety emergencies, in which you will want to call 911). We act quickly to take stock of the situation and plot a course forward that puts the victimized resident in the best possible position to stay safe and to recover much-deserved compensation.
SAN DIEGO NURSING HOME NEGLIGENCE FAQ
Are you concerned about your loved ones in a San Diego nursing home? Here are the answers to frequently asked questions (FAQs) we receive about nursing home negligence in our area.
WHAT IS NURSING HOME NEGLIGENCE?
Negligence in general is the failure to exercise a reasonable degree of care. Nursing home negligence is the failure to exercise a reasonable degree of care toward residents of a nursing home.
California's Elder Abuse and Dependent Adult Civil Protection Act outlaws "the negligent failure of any person having the care or custody of an elder or dependent adult to exercise that degree of care that a reasonable person in a like position would exercise."
Acts of nursing home negligence can vary in type and scope. The failure to see that a resident receives proper medication potentially constitutes negligence. Dropping the ball on seeing-after patients' personal hygiene or medical needs may also amount to negligence. The core issue is whether a nursing home exercises a reasonable degree of care looking after a resident.
WHAT ARE SOME SIGNS OF NURSING HOME NEGLIGENCE?
Given the somewhat loose and variable definition of negligence, family and friends of nursing home residents should learn the warning signs to keep their loved ones safe.
Here are some (but by no means all) conditions that may serve as red flags warning of potential negligence at a San Diego nursing facility.
Infections;
Bedsores;
Falls during everyday activities;
Broken bones;
Dehydration;
Wandering unattended;
Getting caught in bed rails or other equipment;
Not treating a resident with dignity;
Sudden weight loss or other signs of poor nutrition;
Failure of tube feeding;
Unsanitary living conditions;
Lack of personal hygiene;
Room temperature too hot or too cold;
Not having needed assistive devices like hearing aids or walkers;
Lack of necessary items for comfort;
Unsafe environment (insufficient lighting, pests, rodents, etc.); and
Untreated or ignored health issues.
Negligence can also occur on the administrative level. Nursing home administrators may fail to staff the facility with qualified people, or provide for enough coverage, or both. Many acts of neglect stem from inadequate or unqualified supervision.
HOW WIDESPREAD IS NURSING HOME NEGLIGENCE?
While there are no specific statistics on San Diego nursing home negligence, approximately 10 percent of people aged 60 and older are subject to elder abuse, according to the National Council on Aging.
WHAT IS THE RELATIONSHIP BETWEEN NEGLIGENCE AND ELDER ABUSE?
Because negligence is the failure to exercise an ordinary standard of care, acts of elder abuse constitute a subset of nursing home negligence under California law.
Elder abuse can result from deliberate acts taken with bad intent, such as striking a nursing home resident or stealing from them. However, it is also possible for a person or organization to act negligently without intending to do harm, or without demonstrating the pattern of elder abuse.
WHAT IS ELDER ABUSE, EXACTLY?
The United States Centers for Disease Control and Prevention (CDC) defines elder abuse this way: "intentional act, or failure to act, by a caregiver or another person in a relationship involving an expectation of trust that causes or creates a risk of harm to an older adult."
The CDC divides elder abuse into five categories:
Emotional abuse
Neglect
Financial abuse
Any or all of these types can occur in a nursing home.
HOW CAN I KNOW IF INTENTIONAL ELDER ABUSE IS HAPPENING IN A NURSING HOME?
Intentional elder abuse shows many of the same warning signs as negligent elder abuse. The CDC identifies the following symptoms of intentional elder abuse:
Physical abuse. Physical abuse is any action (or failure to act) that causes the resident pain, injury, or physical harm.
Signs and symptoms include:
Unexplained injuries
Broken bones
Bruises
Cuts
Burns
Welts
Fresh wounds
Scars of old healed wounds
Symptoms of inadequate or no medication
Symptoms of overmedication
A resident seeming afraid or anxious of a specific person, such as a staff member
Lack of bathing or clean clothes
Sudden personality or behavior changes
Refusal to have visitors
Emotional abuse. Emotional abuse is wide-ranging. It can include inflicting psychological pain or distress by words, actions, or insults. It can also mean isolating the older person from social connections or physical care.
Signs include:
Sudden changes in the resident's personality or behavior
Depression
Agitation, anxiety, or being upset
Unusual behavior
Unresponsiveness or being withdrawn
Refusal to have visitors
Fear of caregiver
Weight loss
Sexual abuse. Elder sexual abuse consists of any sexual behavior or contact with a resident that is nonconsensual and unwanted.
Signs include:
Personality or behavior changes
Distress, including anxiety and depression
Refusal to have visitors
Sexually transmitted diseases (STDs) or genital infections
Genital bruises or bleeding
Torn or stained clothing, including underwear
Financial abuse. Elder financial abuse encompasses any improper, illegal, or unauthorized use of a resident's assets. This can include cash, credit cards, or checkbooks, but it can also include access to social security payments, investment or retirement accounts, or other assets.
Signs include:
Missing cash, checkbooks, credit cards, or debit/ATM cards
Missing funds from bank and other accounts
Missing items and property
Forged signatures on financial and related documents
Sudden changes to a will
Misleading fees or services
DOESN'T CALIFORNIA HAVE A MANDATORY REPORTING SYSTEM FOR NEGLIGENCE AND ABUSE?
Yes, California does have a mandatory reporting system. According to the Elder Abuse and Dependent Adult Civil Protection Act, some people have a legal obligation to report any "incident that reasonably appears to be physical abuse…, abandonment, abduction, isolation, financial abuse, or neglect, or is told by an elder or dependent adult that he or she has experienced behavior, including an act or omission, constituting physical abuse…, abandonment, abduction, isolation, financial abuse, or neglect, or reasonably suspects that abuse" either by telephone or via the internet.
The people mandated to report include nursing home administrators, supervisors, licensed staff, custodians, health professionals, and clergy. Staff of any adult protective services agency and local law enforcement must also report suspected San Diego nursing home negligence.
Unfortunately, however, some instances of negligence may go unreported. People may fear losing their jobs or making supervisors or administrators angry. In fact, the American Council on Aging estimates that only one out of every 14 instances of abuse gets reported—or just 7 percent. That makes knowing the signs of abuse and negligence even more important, so you can identify and stop it.
WHAT SHOULD I DO IF I BELIEVE A LOVED ONE IS A VICTIM OF NURSING HOME NEGLIGENCE?
First, if the signs indicate that your loved one is in immediate danger, take steps to remove them from the situation immediately. A nursing home resident who is severely hurt, dehydrated, or disoriented, for example, could need emergency, life-saving medical attention. You can always call 911 in these situations.
Second, if you strongly suspect a crime, such as assault and battery, theft, or rape, consider reporting it law enforcement. Depending upon the circumstances, you may have the opportunity to speak with your loved one about the suspected crime and how your loved one wants it handled. Always err on the side of keeping your loved one safe, however.
Third, carefully document any harm or dangerous condition you perceive as evidence of potential negligence. If you have a smartphone, for example, you may want to take pictures of your loved one's bruises, cuts, or unhygienic conditions. Be aware, however, of the importance of maintaining your loved one's privacy and dignity.
If the circumstances don't lend themselves to pictures (such as social withdrawal or reluctance to see visitors), take notes on what occurred, what made it unusual, and when it occurred. Keep your notes.
Do you notice negligent or neglectful behavior on the part of a specific person or people? Note their names and positions.
For all events that seem negligent or abusive, carefully note the time and date.
Fourth, except in emergencies, we strongly encourage you to speak with an experienced San Diego nursing home negligence attorney right away. The steps you take next to address suspected negligence can substantially affect your loved one's privacy and legal rights. Different situations call for different approaches to keep your loved one safe, informed (if possible), and legally protected.
Our experienced San Diego nursing home abuse and neglect attorneys can advise you about your options, which may include filing a complaint with government regulators, addressing the situation informally with nursing home management, coordinating with law enforcement, or taking formal legal action in court.
Rest assured that seeking this advice will not slow you down. Lawyers who represent nursing home residents and their families understand the urgent nature of these situations, and have the resources and know-how to take stock quickly and to recommend a sound and appropriate path forward tailored to the specific needs of the nursing home resident.
CAN I TAKE LEGAL ACTION AGAINST A NEGLIGENT NURSING HOME IN SAN DIEGO?
Oftentimes, yes. Again, however, we strongly advise you to speak with an experienced San Diego nursing home negligence and abuse attorney right away before deciding on any course of action. The success of any lawsuit for damages against a nursing home, for instance, may depend on the early steps you take to protect your loved one.
The coronavirus (or COVID-19) ravaging the United States and the world poses a danger to nursing home residents. The pandemic first gained a foothold in the U.S. in a Seattle-area nursing home, and outbreaks have now occurred in every other state, inflicting tragedy on nursing home residents and their families.
San Diego nursing home residents are both at heightened risk of:
Contracting COVID-19 symptoms, because of the confined setting of many nursing facilities and shortages of personal protective equipment for nursing home staff; and
Suffering severe complications from the disease, because many nursing home residents are elderly and have underlying health conditions.
The CDC has issued (still evolving) directives for nursing homes to follow to keep residents as safe as possible from the disease. Current guidance urges nursing homes and other long-term care facilities to develop and execute a plan for the identification and management of coronavirus in their populations.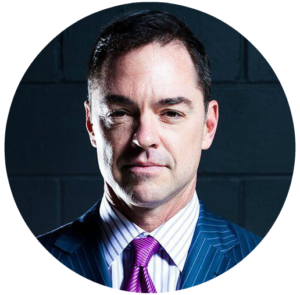 In taking the steps recommended by the CDC, many nursing homes have cut down significantly on family member visitation, or have prohibited visits altogether. For the moment, this may represent an essential strategy for controlling the spread of the virus in nursing facilities. Indeed, nursing facilities undoubtedly worry that any failure to implement these measures may itself constitute negligence.
These measures, however, also come with downsides. One notable risk factor: isolating residents from visitors makes it difficult for families to spot and address signs of San Diego nursing home negligence. This is concerning, because although the coronavirus pandemic represents an extraordinary new risk to San Diego nursing home residents, it has not made other negligence and abuse risks go away. Negligence and abuse will continue to harm nursing home residents as it did before the pandemic, and we worry it will go even more unreported while the crisis continues to rage.
That is why we recommend trying your best to keep in touch with your loved ones in a nursing home during this unusual and stressful time. Can you telephone or video chat through Skype, Zoom, or other services, for example? See them through the window in their rooms? We know these represent less-than-ideal solutions, but anything you can do to stay on top of conditions in the nursing home can help to keep your loved ones safe.
Our San Diego lawyers for nursing home residents and their families will continue to monitor the evolving medical, moral, and legal obligations nursing homes owe to their residents. If you have questions about your loved one's health, safety, or legal rights as a resident of a San Diego nursing home, then contact an experienced San Diego nursing home abuse and neglect attorney today.
CONTACT A SAN DIEGO NURSING HOME ATTORNEY TODAY
If you suspect abuse or neglect has occurred at a San Diego nursing home, act now. Contact the San Diego nursing home abuse lawyers at Gomez Trial Attorneys immediately online or at (619) 237-3490 to discuss the situation and how we might help.
Our Process...
Easy as 1. 2. 3!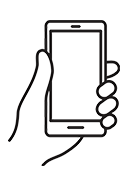 We will determine your case and submit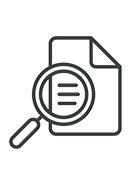 You will get regular update from us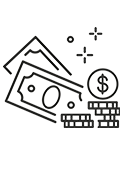 Collect your compensation

"John helped me find doctors, he referred me to his neurologist, his physical therapist, I mean, anything I needed he was right there, every step of the way. I couldn't have asked for a better result from all of this, I would absolutely recommend Gomez Trial Attorneys."

"During the time I was working with Gomez Trial Attorneys, they treated me very, very well. 100% of the time, they believed me, and they were very compassionate. They felt sorry for what happened and they understood the therapy process."

"They held my hand the whole time and kept me in the loop every aspect of my case which was very refreshing to me. They helped me get my settlement offer as fast as possible and I was able to keep my farm"

"The Gomez experience was the best experience it could be for me really, only positive things to say. They really were there every step if the way. Thanks to Gomez Trial Attorneys my dad is able to support my family as a single father"

"He opened the door for me to join his firm to help other brain Injury survivors and I never met another firm who is like this who was so understanding and caring who took the extra step and walked the extra mile with their clients and this is the best"

"I am very satisfied with the outcome with Gomez and I would definitely recommend Gomez to anybody, we tell people all the time, Get Gomez! They are really thorough with everything and they make you feel real comfortable."

"Just helped us through, guided us through, I kept notes all those years, we had questions all the time and they would always keep us informed of what was going on. They just unlayered it, layer by layer, I've never seen anything like them. Thank God for them."
Get your
free consultation
24/7 Support & Free Consultation