San Luis Obispo Bicycle Accident Lawyers
San Luis Obispo Bicycle Accident Lawyers
We are fortunate to enjoy beautiful year-round weather here in San Luis Obispo. Traffic congestion, bike lanes, and numerous bicycle accessible parks mean thousands of people per month climb on their bicycle to enjoy the area, get exercise, and reduce pollution and traffic jams.
Unfortunately, like any method of transportation, the potential for an accident exists learn more from the San Luis Obispo bicycle accident lawyers about your legal options.
When an accident happens, contact the San Luis Obispo personal injury attorneys at Gomez Trial Attorneys who have a proven track record. We can help you navigate the process of insurance claims, review documents the insurance company asks you to sign, help with the negotiation process—and, if necessary, represent you in court. Call us today to see how we can help you or your child pay for the injuries that a negligent driver inflicted on you.
FINANCIAL DAMAGES YOU COULD COLLECT
Every accident is different, every injury claim is different. Your overall health before a bicycle accident can impact how quickly you heal, the extent of the injuries you suffer, and the long-term impact of your injuries. Therefore, there is no single method of calculating the exact amount of damages you may be entitled to collect.
However, bicycle accident victims commonly sustain these damages:
Medical costs associated with recovery – Your initial examination after a bicycle accident, follow up care you may require, tests including X-rays, pain and other medications, and any other medical costs associated with your injuries may be eligible for reimbursement. You should carefully document all your medical costs including the cost of traveling to and from visits.
Wages lost due to your injuries – Victims who lose time from work should carefully track all losses associated with wages. Whether you are an hourly employee, a small business owner, or you work on salary, your entire family will face financial issues when you are unable to work due to injuries sustained in a bicycle accident. Your personal injury attorney can help you determine what documentation you will have to provide to demonstrate these losses.
Pain and suffering – Recovery times vary from injury to injury. Depending on how serious the injuries are, you could suffer serious pain for weeks or more following a bicycle accident—even if your physician prescribes pain medication. Victims of a bicycle accident can also suffer emotional trauma after an accident. Feel free to discuss your individual situation with your attorney to determine what, if any, pain and suffering damages you can add to your claim.
CONTACT WITH INSURANCE COMPANIES AFTER A BICYCLE ACCIDENT
Chances are, within a few days of an accident, an insurance adjuster will contact you. The first thing you should understand is the role of the adjuster. Their job will be to investigate the accident, determine who is at fault for the accident, and estimate the amount of damages you, as a victim, suffered as a result of the accident. However, their other job will be to minimize your claim and reach a settlement as quickly as possible.
Because the insurance adjuster is not working on your behalf, you should seek legal help from us. Victims of a bicycle accident should not sign any documents provided by an insurance adjuster without first having us review them, since you could forfeit rights you are entitled to under the law.
PROTECTING YOURSELF AFTER A BICYCLE ACCIDENT
In the aftermath of a bicycle accident, many things need to happen. Victims who can safely remove themselves from risk of further injury should do so and call law enforcement officers to the scene to take an incident report. If you cannot do so yourself, ask someone for assistance, or reach out to a friend or family member to assist you at the scene.
You should:
Obtain contact and other information from witnesses – In addition to obtaining contact information for witnesses, get the driver's license, license plate, and insurance information from the at-fault driver. You will want this information should you file a personal injury lawsuit.
Document the scene of the accident – Photographs are very helpful for documentation. Using a cell phone camera can provide invaluable data that a personal injury attorney could find useful. Street signs including stop lights, speed limits, bike lane markings, damages to the vehicle involved, and photos of injuries should all be acquired when possible.
Use caution when discussing the accident – Bicycle accidents are complicated, and you should make sure you use caution when discussing the accident with others at the scene including law enforcement. Do not make any statements to anyone regarding fault for the accident. Even a simple statement like "I didn't see the car" can put a claim in jeopardy.
Seek immediate medical attention – Regardless of your condition, you should see a doctor immediately following any bicycle accident. Even when you believe your injuries are minor, this is important. The immediate aftermath of an accident results in adrenaline flooding your body that could mask any symptoms for several hours. When you see a doctor, either at an emergency room, or your own doctor, make sure they know you were operating a bike and were struck or fell due to a careless person opening a car door.
Once you have received medical attention, you should pay attention to any changes in your physical condition for several days. Unexplained bouts of dizziness, blurry vision, headaches, or aches and pains that do not appear to have an underlying cause could be tied to the bicycle accident and may require follow-up with your doctor. Remember, you should keep track of all doctor visits, tests, time lost from work, and other activities associated with your recovery.
COMMON CAUSES OF BICYCLE ACCIDENTS
More than 13,000 people are in bicycle accidents in our state. Nationwide statistics show that 783 bicyclists died in motor vehicle crashes according to a report issued by the National Highway Traffic Safety Administration (NHTSA). Fewer than 10 percent of the fatalities were children—the highest percentage of fatalities were males over the age of 40.
Several things can cause bicycle accidents. Regardless of the cause, they can result in serious injuries to the operator. The most common causes of bicycle accidents include:
Speeding drivers -when a car operator is driving too fast, they could miss bicycles at intersections, or they could be involved in an accident with another car that puts a bicyclist at risk. These drivers are dangerous to other cars on the road as well as bicyclists and pedestrians.
Distracted drivers – a driver who turns his or her head away from the roadway to check their phone, their GPS, or to talk to a passenger in their car is putting everyone at risk. A bicycle operator may be doing everything right and be a victim of a distracted driver.
Failing to yield – when a car operator fails to yield at an intersection, bike operators can be at serious risk. Keep in mind, if a bicycle is making a right turn at an intersection, they often are depending on vehicles around them to follow the rules of the road and watch for bike operators.
WHERE BIKE ACCIDENTS OCCUR
Factually, nearly 30 percent of all bicycle accidents occur at intersections. This may be a result of driver blind spots, drivers who are not paying attention to who they are sharing the road with, or because of inadequate lighting. Bike operators must obey the rules of the road, but they also are dependent upon the attentiveness of car, bus, and truck operators.
Bicyclists can also be injured in parking lots, on sidewalks, or in designated bike lanes. Parking lots pose some challenges because when a car is finished parking, the occupants open the door to get out. Bike accidents caused by a driver hitting a bicyclist with their doors are relatively common and can cause serious injuries.
INJURIES ASSOCIATED WITH BICYCLE ACCIDENTS
Let's face it, if you are involved in a car accident, there are some protections offered thanks to the vehicle. This does not make your chance of injury zero, but it does reduce some of your risks. Bicycle operators may wear a helmet, although anyone over the age of 18 is not required to do so in California. Any type of collision is likely to throw a biker from the bike—without a helmet, a biker is
fully exposed to a collision.
Bicycle accidents can result in some of the following types of injuries:
Traumatic brain injuries – Even if a bike operator is wearing a helmet, it is possible to suffer a head injury. While some victims may suffer a concussion, in some instances, a victim could suffer a traumatic brain injury (TBI) that can cause additional life-long health issues. When being thrown from a bike, riders can strike the ground, telephone poles, trees, rocks, or a vehicle and this can mean a devastating blow to the head.
Internal injuries and bleeding – When a bicycle accident involves being struck from behind the bicyclist can be thrown over the handlebars. Bruising, broken ribs, and internal organ injuries can result in internal injuries that can lead to internal bleeding. The victim may not be aware of these injuries in the immediate aftermath of a bicycle accident making them even more dangerous.
Broken bones – Being thrown from a bike can result in broken ribs, arms, facial bones, and legs. These injuries can take weeks to recover from and could result in victims facing surgery to repair the broken bone.
Facial injuries and scarring – Facial injuries can result when a bike accident occurs and the operator strikes any surface. Facial injuries can range from minor injuries like black eyes, or in serious cases, a broken eye socket, broken nose, or other facial injuries. Depending on the severity, victims may require surgery to rebuild part of the facial structure.
Road rash – Many people think road rash is minor and victims will simply recover. Unfortunately, this is not always the case. Road rash can lead to additional problems such as infection that can exacerbate existing health problems. There is little a bike operator can do to avoid some type of road rash because once they are thrown from their bike, they could have serious scrapes as a result of coming in contact with pavement.
Back injuries – Spinal cord injuries, ruptured disks, fractures, or muscle pulls can be extremely painful and result in weeks or even months of recovery time after a bicycle accident.
Every bicycle accident is different, victim injuries will be dependent upon several factors including the rate of speed the bike and vehicle were traveling, and what part of the bike was struck during a collision. Another huge factor in severity of a bicycle accident is the other vehicle involved like the difference between a motorcycle accident, car accident, or even a truck accident.  Even a motorcycle crash involving a motorcycle striking a person can lead to a severe injuries for everyone involved in that pedestrian accident.
CALL OUR SAN LUIS OBISPO BICYCLE ACCIDENT ATTORNEYS TODAY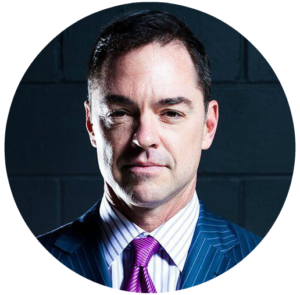 Our San Luis Obispo bicycle accident attorneys can provide you with more information regarding what damages you may be eligible to claim. While there is never a guarantee you will be able to recover damages, working with an experienced attorney can help improve your chances of obtaining a settlement.
When a family loses a loved one in a bicycle accident on California roadways, they may be uncertain as to what rights, if any, they may have. Family members may be able to file a wrongful death lawsuit that would entitle them to collect certain damages including funeral and burial costs incurred as a result of the loss of a family member. Money will never replace the love and affection of a family member, but your family should not have to suffer a financial loss because of the carelessness of someone who caused a bicycle accident.
Whether you were injured in a bicycle accident, or you are a family member of someone who died in a bicycle accident, our San Luis Obispo bicycle accident attorneys can explain your rights, help you understand your options, and help you decide the best way forward for you and your family. Call us at (619) 237-3490 or message us by clicking here.
---
Gomez Trial Attorneys 
1334 Chorro Street
San Luis Obispo, CA 93401
Phone: (619)-237-3490
Our Process...
Easy as 1. 2. 3!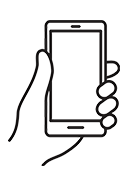 We will determine your case and submit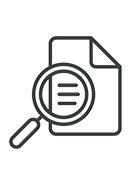 You will get regular update from us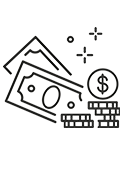 Collect your compensation

"John helped me find doctors, he referred me to his neurologist, his physical therapist, I mean, anything I needed he was right there, every step of the way. I couldn't have asked for a better result from all of this, I would absolutely recommend Gomez Trial Attorneys."

"During the time I was working with Gomez Trial Attorneys, they treated me very, very well. 100% of the time, they believed me, and they were very compassionate. They felt sorry for what happened and they understood the therapy process."

"They held my hand the whole time and kept me in the loop every aspect of my case which was very refreshing to me. They helped me get my settlement offer as fast as possible and I was able to keep my farm"

"The Gomez experience was the best experience it could be for me really, only positive things to say. They really were there every step if the way. Thanks to Gomez Trial Attorneys my dad is able to support my family as a single father"

"He opened the door for me to join his firm to help other brain Injury survivors and I never met another firm who is like this who was so understanding and caring who took the extra step and walked the extra mile with their clients and this is the best"

"I am very satisfied with the outcome with Gomez and I would definitely recommend Gomez to anybody, we tell people all the time, Get Gomez! They are really thorough with everything and they make you feel real comfortable."

"Just helped us through, guided us through, I kept notes all those years, we had questions all the time and they would always keep us informed of what was going on. They just unlayered it, layer by layer, I've never seen anything like them. Thank God for them."
Get your
free consultation
24/7 Support & Free Consultation