St. Petersburg Slip And Fall Lawyer
All St. Petersburg Case Types
St. Petersburg Slip And Fall Attorneys
Every year, countless residents of St. Petersburg are rushed to the emergency room for injuries sustained in slip and fall accidents. These accidents can happen anywhere: at home, at work, or on a public sidewalk. When a fall stems from an act of negligence, a monetary award could be available.
If you sustained an injury in a fall, the right attorney might be able to hold the property owner accountable for their negligence. This process can be difficult for most people, but our firm is ready to help. Let a personal injury lawyer from our firm serve as your advocate while you seek compensation.
How Do Slip And Fall Accidents Happen?
Many circumstances could ultimately result in a slip, trip, and fall accident. In some cases, these falls occur due to unavoidable hazardous conditions or simply bad luck. In other cases, an act of negligence can be the driving factor for why a person trips and falls. When negligence comes into play, financial compensation could be available. Some of the hazards that can result in a viable slip and fall case include:
Spilled food or beverages
Loose extension cords
Bunched rugs or carpet
Poor lighting
Broken steps or handrails
Accumulated snow or ice
Uneven flooring
Cracked or broken pavement
An attorney from our firm could review how your fall happened before determining whether or not you have a viable case for compensation.
What Is The Average Payout For A Slip And Fall In Florida?
For most people considering a personal injury lawsuit following a slip and fall accident, the first question that comes to mind is "what is my case worth?" Many of these parties will look to the average value of slip and fall payouts to better understand what they might expect from their own claim.
Unfortunately, there is not a clear picture of the average payout for slip and fall cases in Florida. Most of the time, settlements occur in private and are protected by a non-disclosure agreement. This reality makes it difficult for injury victims to get a thorough understanding of the average value of each case.
The good news is that you do not need to understand the average payout to have a good idea of what your case is worth. An attorney could review the facts of your case and advise you on the types of damages you could recover. This will give you an idea of what you might be entitled to if your case is successful. Some of the types of damages available in these cases include:
Lost wages
Pain and suffering
Emotional distress
Mental anguish
Medical bills
How Do You Win A Slip And Fall Case In Florida?
Winning a slip and fall case in Florida requires evidence of negligence. This usually involves evidence that the property owner knew of or should have known of the hazard that caused your fall but failed to take any action to prevent it. Understanding the law surrounding negligence is an important first step in winning these cases.
Further, every plaintiff should be aware of legal deadlines. Known as the statute of limitations, this deadline could upend your slip and fall injury case if you wait too long to file suit. The court will likely prevent you from pursuing your claim if the statute of limitations expires. This is true for a lawsuit and also for your potential to settle.
How Long Does It Take To Settle A Slip And Fall Case In Florida?
There is no way to predict with certainty how long it will take to settle a slip and fall injury case in Florida. This is because too many factors combine to determine how long it will take for a settlement to come about. These factors include:
Admissions of liability
Presence of insurance coverage
The severity of your injuries
Whether you need more medical care
Willingness of the defendant to settle
A settlement can occur in the weeks after an attorney takes on a slip and fall case. This can happen prior to the filing of a lawsuit for some people. While settling cases in a matter of weeks is possible, it often takes months or longer in other situations.
The reality is that many cases will never settle. This outcome might be uncommon, but certain defendants will never accept liability or make a reasonable offer. In those cases, a trial is the only path toward financial compensation. Our firm could help you litigate your slip and fall case from beginning to end.
How Do You Prove Negligence In Slip And Fall Cases?
To recover a monetary award following a slip and fall accident, you must show that your fall resulted from an act of negligence. However, proving negligence can be difficult in these cases. You and your attorney must establish that four individual elements are present in your case to prove negligence. These elements include:
The property owner owed you a duty of care
The property owner breached that duty
The breach resulted in your injuries
Your injuries led to compensable damages
Proving negligence in a slip and fall case is all about the evidence. To establish each of these four elements, your attorney will need to provide an array of evidence. This evidence can come in different forms, including witness testimony, medical records, or even surveillance camera footage.
Contact A St. Petersburg Slip And Fall Lawyer Today
If you or a loved one sustained injuries from a fall, the property owner might be liable. Recovering a monetary award based on those injuries could be possible, but the process is rarely simple.
The team at Gomez Trial Attorneys can help you pursue fair financial compensation after your accident. If you are ready to get started, contact a St. Petersburg slip and fall lawyer with our firm today to learn more.
"I am very satisfied with the outcome with Gomez and I would definitely recommend Gomez to anybody, we tell people all the time, Get Gomez! They are really thorough with everything and they make you feel real comfortable."
Our Process...
Easy as 1. 2. 3!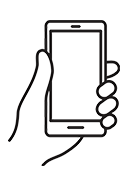 We will determine your case and submit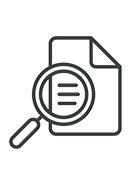 You will get regular update from us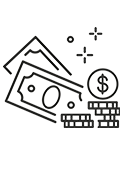 Collect your compensation
"John helped me find doctors, he referred me to his neurologist, his physical therapist, I mean, anything I needed he was right there, every step of the way. I couldn't have asked for a better result from all of this, I would absolutely recommend Gomez Trial Attorneys."

"During the time I was working with Gomez Trial Attorneys, they treated me very, very well. 100% of the time, they believed me, and they were very compassionate. They felt sorry for what happened and they understood the therapy process."

"They held my hand the whole time and kept me in the loop every aspect of my case which was very refreshing to me. They helped me get my settlement offer as fast as possible and I was able to keep my farm"

"The Gomez experience was the best experience it could be for me really, only positive things to say. They really were there every step if the way. Thanks to Gomez Trial Attorneys my dad is able to support my family as a single father"

"He opened the door for me to join his firm to help other brain Injury survivors and I never met another firm who is like this who was so understanding and caring who took the extra step and walked the extra mile with their clients and this is the best"

"I am very satisfied with the outcome with Gomez and I would definitely recommend Gomez to anybody, we tell people all the time, Get Gomez! They are really thorough with everything and they make you feel real comfortable."

"Just helped us through, guided us through, I kept notes all those years, we had questions all the time and they would always keep us informed of what was going on. They just unlayered it, layer by layer, I've never seen anything like them. Thank God for them."
Get your
free consultation
24/7 Support & Free Consultation