If you've been in a car accident or other accident with personal injuries, talking to an insurance claims adjuster is unavoidable. It's important to remember that insurance claim adjusters represent the insurance company, not you. This means they are looking out for the company's best interests, not yours. During conversations, insurance adjusters are notorious for trying to use tactics to trick you into saying something that undercuts your claim or simply spinning your words against you.
If you're wondering what to say to an insurance claims adjuster, you're in the right place. In this post, we'll share some tips on how to talk to an insurance claims adjuster after an accident. We recommend hiring an experienced personal injury attorney like the ones at Gomez Trial Attorneys to represent you in insurance negotiations and other aspects of your case.
What Do You Say to an Insurance Claim Adjuster?
When talking to an insurance adjuster, be polite. Even though they don't represent you, reaching a strong settlement is a lot easier with an insurance adjuster who likes you than one that thinks you are unreasonable or difficult.
At Gomez Trial Attorneys, we know that interacting with claims adjusters can be frustrating, but do your best to avoid showing that frustration. If you need time to calm down, simply tell the claims adjuster that now is not a good time and that you'd be happy to talk to them on another scheduled date and time.
When talking to an insurance claims adjuster, answer questions honestly, even if the answer is, "I don't know." If you are unsure of an answer or uncomfortable answering a question (even if it's a gut level) feel, politely tell the insurance adjuster you do not want to answer the question. Get the insurance adjuster's name and take notes of your conversation, including what questions were asked and what answers you provided.
What Do You Not Say to an Insurance Claim Adjuster?
How to talk to an insurance provider to avoid undermining the value of your accident claim is mostly about what not to say. The following are a few things to avoid saying when talking to the adjuster.
Do Not Give Long Answers. Keep your responses short and only answer exactly what was asked. Avoid giving many details or long narrative responses. Long responses give adjusters more opportunities to find facts to turn against you.
Do Not Agree to a Recording. Insurance adjusters will often ask if they can record your phone conversation. You are not legally required to say yes, and we strongly recommend saying no. Insurance companies will often try to find any inconsistency in your statement (no matter how minor) and turn it against you.
Do Not Provide Opinions. Insurance adjusters will often try to get you to give an opinion about the accident. Do not do this. Stick to only facts. For example, the insurance adjuster may ask who you think caused the accident but do not answer this question. This seemingly simple question is a trap! Causation in a legal case is complex and not something you should speculate on.
Do Not Discuss Injuries. Insurance adjusters typically contact you quickly after an accident, often within a few days. At this stage, you likely do not even know the full extent of your injuries. Accident injuries may have delayed onset, and you don't know how fully you will recover from your known injuries.
When you are on the phone with the adjuster, you may feel pressure from them, directly or by their tone, to answer questions or provide more detail. You are under no obligation to provide these answers. If you want to say something, you can tell them that you are "still treating" your medical conditions or that you are waiting for the investigation to conclude before answering.
What Questions Do Insurance Adjusters Ask?
Insurance claims adjusters will ask you questions about the accident, other parties involved, and your injuries. These questions will vary depending on the type and circumstances of the accident. Some common questions include:
Who do you think was responsible for the accident?
What was the weather like on the day of the accident?
What were you doing before the accident occurred?
Was your vehicle damaged?
Were you speeding when the accident occurred?
Were you hurt in the accident?
Have you obtained medical care for your injuries?
What injuries did you receive in the accident?
How Do You Negotiate with a Claims Adjuster?
Gomez Trial Attorneys has worked on personal injury accident cases for over 15 years. In our experience, the best way to successfully negotiate with an insurance claims adjuster is to hire an attorney to represent you in negotiations. It has been shown through surveys that accident victims that use an attorney get higher settlements and judgments.
Our personal injury attorneys are aware of all the usual adjuster tricks, know how to properly evaluate a settlement claim, and are skilled at presenting your case in a persuasive manner that makes insurance adjusters bring their highest settlement offers. We routinely help clients turn their lowball offers into valuable settlements or judgments. View some comparisons of initial insurance offers and what we were able to get our clients here.
Want a Leg Up in Insurance Negotiations? Get Gomez.
Gomez Trial Attorneys has a reputation among insurance companies as a strong personal injury law firm that is not afraid to go to trial if needed. Because of this, insurance companies will often provide higher offers right off the bat when they know you are represented by a personal injury on our team.
If you or a loved one has been injured in California or St. Petersburg, Fla., Gomez Trial Attorneys is here for you. Let our experienced personal injury attorneys take over negotiating with the insurance claims adjuster to ensure you get all the compensation you deserve. Contact Gomez Trial Attorneys at 866-TRIAL LAW (866-874-2552) today for your free motorcycle case evaluation.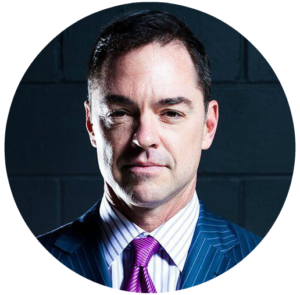 John Gomez
John Gomez founded the firm alone in 2005. Today, John acts as President and Lead Trial Attorney. He has been voted by his peers as a top ten San Diego litigator in three separate fields: Personal Injury, Insurance and Corporate Litigation. Since 2000, he has recovered over $800 million in settlements and verdicts for his clients with more than 160 separate recoveries of one million dollars or more. A prolific trial lawyer, John has tried to jury verdict more than 60 separate cases.