Property owners have a duty of care towards those who are on their premises. If someone is on your property and is injured, you can often be held liable for their injuries and losses, depending on the circumstances.
What Is Premises Liability?
Premises liability is an area of law that makes property owners responsible for injuries that occur on their property. This includes both private properties (like homes and stores) and public spaces (like parks). Property owners are expected to keep their premises free from dangerous conditions and take reasonable steps to protect visitors. If they fail to do so, and someone gets hurt as a result, they may be held liable for the damages incurred.
Common Types of Premises Liability Claims
Premises liability is an important legal concept, as it can determine who is responsible for injuries on another person's property. The following are some of the most common types of premises liability claims.
Slip and Fall Accidents
Slip and fall injuries are one of the most common types of premises liability cases. These accidents occur when a person slips or trips over an object or other hazard on someone else's property due to negligence or inadequate maintenance. Common slip-and-fall hazards include wet floors, loose rugs or carpets, poor lighting conditions, frozen sidewalks, or objects in walkways.
Negligent Security Cases
Negligent security claims can be brought against establishments like apartment complexes, hotels, shopping malls, restaurants, schools, hospitals, and even private homes in some cases. They involve situations where visitors were injured by another party due to inadequate security measures such as broken locks or alarms not being activated properly.
Dog Bite Cases
If you have been bitten (or otherwise injured) by someone's dog, you may be able to bring a premises liability claim. In California, pet owners are strictly liable for any injuries caused by their pets, regardless of whether they knew about the animal's dangerous behavior beforehand. There is no "one free bite rule."
Duty of Care To Different Classes of Visitors
Depending on the relationship with the owner and the circumstances, the injured party will be considered an invitee, licensee, or trespasser, which affects the level of care you owe to that person.
Invitees and Licensees
Invitees have explicit permission from property owners to enter their premises for business or commercial purposes. Examples include shoppers at a supermarket or customers at a restaurant.
By contrast, when licensees are invited onto the premises, it cannot be for a purpose that financially benefits the property owner. An example would be a guest at a party.
Both invitees and licensees can file a premises liability claim if they suffer injury due to hazardous conditions on the property that could have been prevented had proper safety procedures been followed.
Trespassers
Unlike invitees and licensees, trespassers do not have any consent or permission from the property owners to enter their premises. In California, trespassers are not usually owed duty of care by property owners. The only requirement is that property owners must refrain from injuring them through intentional wrongdoing or wanton disregard for safety.
What Is the California Law on Premises Liability?
People who own, possess, or control property must exercise reasonable care to maintain their property, inspect the property, repair any dangerous conditions on the property, and give adequate warning about any dangerous condition. So if someone gets hurt on your property, are you liable? You might be.
The plaintiff will have to prove the following:
You owned, leased, occupied, or controlled the property
You were negligent in the use or maintenance of the property
They were harmed
Your negligence was a substantial factor in causing your harm
If these elements can be proven, they will be liable for damages to the injured party.
Landowners need to be aware of these legal obligations so that they can take steps toward ensuring safety on their property at all times. This includes inspecting it regularly and repairing any potentially dangerous conditions, which should help prevent any incidents from occurring.
Finally, property owners should always post adequate warnings when necessary. Clear signage warning visitors of potential risks associated with certain areas can help protect against lawsuits when an accident happens.
If Someone Was Injured on Your Property, Gomez Trial Attorneys Can Help
As a property owner in California, it's important that you understand your obligations under premises liability law when it comes to keeping your property safe for anyone who visits it — even if it's someone who wasn't invited — so they don't suffer an injury due to negligence on your part. If you're wondering, "Am I liable if someone gets hurt on my property?", immediately contact a personal injury lawyer who can provide guidance and advice about how you should proceed. For help, contact Gomez Trial Lawyers today for a free consultation by calling 866-TRIAL LAW (866-874-2552) or by contacting us online.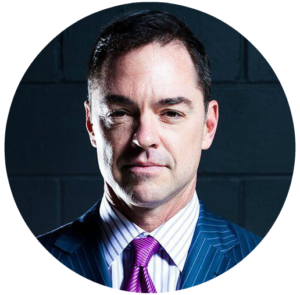 John Gomez
John Gomez founded the firm alone in 2005. Today, John acts as President and Lead Trial Attorney. He has been voted by his peers as a top ten San Diego litigator in three separate fields: Personal Injury, Insurance and Corporate Litigation. Since 2000, he has recovered over $800 million in settlements and verdicts for his clients with more than 160 separate recoveries of one million dollars or more. A prolific trial lawyer, John has tried to jury verdict more than 60 separate cases.