There are many federal regulations that apply to the operation of a commercial vehicle. From logging hours behind the wheel to complying with rules regarding rest, these regulations apply to every aspect of commercial trucking. These regulations even cover how and when accidents should be reported to the United States Department of Transportation (USDOT).
There are countless vehicle accidents that occur every day, and many of them involve commercial vehicles. However, not all accidents are created the same. Some are minor fender benders that are not serious enough for the Federal Motor Carrier Safety Administration (FMCSA) to review. The FMCSA will only review collisions that are considered DOT-recordable accidents.
Table of Contents
1 What Is Considered a DOT-Recordable Accident?
2 What Is a Non-DOT Recordable Accident?
3 Reporting DOT-Recordable Accidents
4 Talk to an Attorney About Your Truck Accident
WHAT IS CONSIDERED A DOT-RECORDABLE ACCIDENT?
Only certain motor vehicle collisions will qualify as a DOT-recordable accident. For starters, these accidents must involve a commercial vehicle regulated by the FMCSA. For an accident to be recordable, it generally must be considered serious. The three situations that constitute a DOT-recordable accident include:
Any time a truck accident involves a fatal injury, it is considered a DOT-recordable accident. This is true whether the fatality was the truck operator or some other party involved in the collision.
Disabled Vehicle. Not all property damage accidents qualify as DOT-recordable. The ones that do involve disabling physical damage to the vehicle that requires it to be towed from the scene of the crash.
Serious Injury. Collisions that involve serious physical injuries can also qualify as DOT-recordable accidents. Specifically, this includes any injury that requires a person to be removed from the scene of the crash to receive medical attention.
It is important to remember that these factors are what determine whether an accident is recordable or not. There is no consideration regarding which party might be at fault for the crash. Regardless of who was responsible for the collision, any accident that meets the criteria outlined above must be recorded with the DOT. Copies of these reports must also be maintained for at least three years following the crash.
WHAT IS A NON-DOT RECORDABLE ACCIDENT?
The criteria for DOT-recordable accidents also make clear which collisions are non-recordable. In general, minor collisions that result in limited damage or injuries do not qualify.
When it comes to accidents that involve physical injuries, a truck crash is not reportable in situations where the injury does not require immediate emergency care. That means a crash could be non-recordable even if an injury occurred. This is only true in cases where the injuries sustained are relatively minor.
The extent of property damage in these accidents is also important, with minor damage to a vehicle not qualifying as recordable with the DOT. If the vehicles involved in the accident are in a condition where they can safely drive away from the scene of the crash, the accident is not considered recordable.
REPORTING DOT-RECORDABLE ACCIDENTS
There is a process that comes with not only reporting qualifying accidents but also maintaining the records related to these reports. Each report must include certain details regarding the crash. These details include:
The date of the truck crash
The extent of any physical injuries
The name of the commercial operator
Whether there are any fatalities
Whether any hazardous materials were released in the collision
In addition to providing this information, these reports must also include copies of the accident reports issued by law enforcement. For three years, this information must be retained. At any point during the three years can certain officials ask to review the copies. These officials include law enforcement agents, FMCSA agents, or other authorized third parties. If there are additional questions from the FMCSA, trucking companies are required to comply with their investigation.
TALK TO AN ATTORNEY ABOUT YOUR TRUCK ACCIDENT
If you were injured in a truck accident, the chances are good that your collision will be considered DOT-recordable. Serious truck accidents can result in life-altering injuries, but they could also lead to viable claims for compensation.
You do not have to pursue legal action on your own. When you rely on the guidance of a truck accident lawyer, you could maximize the compensation available in your case. Let the team at Gomez Trial Lawyers serve as your advocates during your personal injury case. Reach out as soon as possible for a free consultation.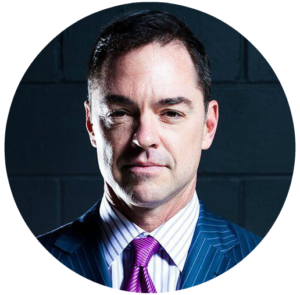 John Gomez founded the firm alone in 2005. Today, John acts as President and Lead Trial Attorney. He has been voted by his peers as a top ten San Diego litigator in three separate fields: Personal Injury, Insurance and Corporate Litigation. Since 2000, he has recovered over $800 million in settlements and verdicts for his clients with more than 160 separate recoveries of one million dollars or more. A prolific trial lawyer, John has tried to jury verdict more than 60 separate cases.