If you were injured in a car accident when a driver was changing lanes, you could be entitled to financial compensation. Securing that requires that you first establish who was at fault for the crash. While the driver changing lanes at the time of the accident is often at fault, liability is not always so clear-cut. Thankfully, an attorney could advise you on establishing fault in your accident case.
Once you understand who is at fault in your car accident, you could be able to pursue legal action to recover a monetary award. Holding the at-fault party accountable for negligently changing lanes is possible, but it can be difficult on your own. Let a car accident attorney from our firm guide you as you seek justice following an accident.
Who Has the Right-of-Way When Changing Lanes?
Before understanding who is at fault for a lane change accident, it is important to understand the right-of-way. Any time two or more motorists attempt to enter the same space, traffic laws dictate who has the right to go first. This is known as the right-of-way. The right-of-way varies depending on whether you are changing lanes or if the lane you are in merges into another roadway.
Changing Lanes
When it comes to changing lanes, the driver who is established in a lane has the right-of-way, while the driver changing lanes must ensure it is safe to do so. In most cases, the driver changing lanes is liable for any collision. However, if the other driver interferes with the lane change — like rapidly accelerating — they may be held liable for the crash.
Merging
The rules are different when it comes to merging lanes. When merging lanes, the driver in the primary lane has the right-of-way. It is the responsibility of the merging driver whose lane is ending to ensure it is safe to do so. To prevent accidents, drivers should either move over or slow down when another vehicle is attempting to merge. Failure to do so could result in liability for any resulting crash.
Understanding Liability in a Lane-Change Accident
It takes a thorough investigation to understand the cause of a lane-change accident. Negligence is the determining factor in determining fault for lane-change accidents and car crashes in general. This means that the at-fault party is the motorist who failed in their duty to keep other drivers safe. While this is often the person merging from one lane to another, that is not always the case.
The driver who is merging onto a roadway or changing lanes is responsible for ensuring it is safe to do so. This includes checking mirrors and blind spots. If the driver fails to take these precautions and causes an accident, they are typically considered at fault. However, it is best to let an attorney review a case to identify the at-fault party in a given situation. Negligent acts that can lead to a lane-change accident include:
Driving while impaired
Texting while changing lanes
Failing to check side-view mirrors before merging
Traveling at unsafe speeds when merging
Failure to signal
Any failure to act with care when merging or interfering with others as they merge could result in a viable claim for compensation. An experienced personal injury attorney from our firm could advise you on your legal options following this type of accident.
Avoiding Lane-Change Accidents
Many lane change accidents could have been avoided if it were not for the negligent actions of one or more drivers. In fact, it might be possible to avoid a collision with a negligent motorist in a lane change by taking precautions. Some steps that could help you avoid lane-change accidents include:
Using your turn signal when changing lanes or merging
Avoiding changing lanes within an intersection
Traveling at safe speeds while changing lanes
Checking blind spots when merging
Determining Fault in Your Injury Case
In order for you to establish fault in your case, you will need evidence that shows how the accident occurred. Often, a successful injury case will require multiple pieces of evidence to make a clear case for negligence. When you rely on an attorney to handle your case, it is their role to collect the strongest evidence possible in your favor.
Photographs and videos can be important in showing how a lane-changing accident occurred. A picture of the damage to your vehicle might give credence to your story of how the accident happened. Even stronger evidence might include traffic camera footage of the accident as it occurred.
Video of an accident is not always available. However, there are other ways to prove fault in these cases. One of the strongest pieces of evidence an attorney could introduce at trial is the testimony of a neutral witness. It is one thing to testify on your own that someone else was at fault. It is another to secure the testimony of a witness you have no connection to that swears you were not at fault.
Evidence is necessary for more than just establishing liability. Your attorney will also need to make the case for the amount of damages you are entitled to recover. This often starts with your medical records. Those records not only explain how your injuries impact you but also what your medical care might have cost.
In some cases, the testimony of expert witnesses might also be valuable. For example, an accident reconstruction expert might be called to testify at trial about how the accident occurred.
Contact an Attorney About Your Lane Change Accident Today
If you were injured in a car accident while changing lanes, now is the time to seek out legal counsel. During your initial consultation, your attorney could advise you on the strength of your case and your chances of proving negligence. The right legal counsel could give you the best chance at recovering compensation for your injuries.
The team at Gomez Trial Attorneys is ready to serve as your advocate as you pursue the compensation you deserve. Contact us as soon as possible to schedule your free initial consultation.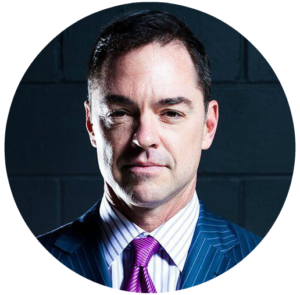 John Gomez
John Gomez founded the firm alone in 2005. Today, John acts as President and Lead Trial Attorney. He has been voted by his peers as a top ten San Diego litigator in three separate fields: Personal Injury, Insurance and Corporate Litigation. Since 2000, he has recovered over $800 million in settlements and verdicts for his clients with more than 160 separate recoveries of one million dollars or more. A prolific trial lawyer, John has tried to jury verdict more than 60 separate cases.