San Bernardino Pedestrian Accident Lawyers
All San Bernardino Case Types
San Bernardino Pedestrian Accident Lawyers
Throughout San Bernardino, lots of people choose to walk instead of relying on cars, bicycles, or public transit. The beautiful weather allows people to enjoy their community in ways that mechanical transportation may not.
Someone may walk to his or her destination:
To benefit their physical health
To save money
Because it's more practical
Because it's the only option
Because it's fun
Unfortunately, while walking is an excellent way to explore San Bernardino, the prevalence of reckless or irresponsible drivers mean San Bernardino pedestrians are at constant risk of suffering an injury due to a pedestrian accident. The San Bernardino Pedestrian Accident Lawyers at Gomez Trial Attorneys wants to help stamp out pedestrian accidents in San Bernardino, and ensure that our neighbors injured by an irresponsible driver's negligence can achieve justice and recover compensation.
YOUR PEDESTRIAN ACCIDENT ATTORNEYS IN SAN BERNARDINO: GOMEZ TRIAL ATTORNEYS
If you or somebody you love has suffered injuries or personal loss due to a pedestrian accident in San Bernardino, reach out to our legal team today. Gomez Trial Attorneys can offer you legal support and help you pursue compensation for the damages you've suffered.
WHY DO PEDESTRIAN ACCIDENTS HAPPEN IN SAN BERNARDINO?
WHAT ARE SOME COMMON CAUSES OF PEDESTRIAN ACCIDENTS?
Pedestrian accidents occur for lots of reasons. Unfortunately, it doesn't take much to make one of these accidents even more likely. Pedestrian accidents happen because of a lot of potential causes.
DRIVER NEGLIGENCE
Thousands of individuals are hurt every year because drivers fail to respect the duty of care they owe pedestrians. When someone is walking along a roadway, he or she is highly vulnerable to an impact with a vehicle. Many drivers are negligent and fail to do their part to protect pedestrians.
Many pedestrian accidents occur because drivers fail to yield the right-of-way to pedestrians where they're supposed to. California Vehicle Code Section 21950 (a) clearly outlines that motorists must stop and yield the right of way to all pedestrians walking in marked or unmarked crosswalks.
LEFT-HAND TURNS
If a car makes a left-hand turn, it creates dangerous circumstances for pedestrians; even other drivers on the road can easily injure themselves when a driver turns left. Left-hand turns are infamous because of the blind spot that prevents drivers from seeing their full surroundings. It's difficult to determine the speed of another vehicle, cyclist, motorcycle, or pedestrian if you're a driver trying to focus on turning left in your car.
ARTERIAL ROADS (HIGH TRAFFIC ROADS)
Arterial roads are high-capacity urban roads that usually deliver traffic from "collector roads" to areas like freeways; they don't provide access to residential properties. Pedestrians who walk along these roads do face increased risks—drivers usually travel faster and aren't always prepared to watch for people walking. High vehicle speeds in condensed areas are not the best idea for pedestrian safety.
QUIET CARS
As a driver, having a quiet car can feel like a godsend—but unnoticeable vehicles are extremely dangerous for pedestrians. If someone walking can hear a loud car approach from some distance, they have plenty of time to get out of the way and make sure the situation is safe. This warning is obviously not present with super-silent vehicles like electric cars and hybrids.
IMPROPER LANE USE
Pedestrians can end up in harm's way when other people on the road don't use lanes properly. If road debris, reckless drivers, or bicycles force a pedestrian to walk somewhere unsafe, there's an increased risk of a serious crash.
UNMARKED CROSSWALKS
Pedestrians can use crosswalks to get where they need to go; crosswalks should clearly highlight safe yielding zones where pedestrians can walk from one area to another. Some crosswalks are very poorly marked, which puts pedestrians at risk. Other areas may not even have designated crosswalks, requiring pedestrians to navigate without the aid of clear demarcation.
ELECTRONICS USE, DISTRACTED DRIVING, AND ALCOHOL (OR DRUGS)
Electronics use: Vehicle drivers can be distracted by electronics during critical moments; it only takes a few seconds of distraction for a catastrophe to occur
Distracted driving: Electronics are not the only distraction for negligent drivers; eating, smoking, applying makeup, daydreaming, or conversing with passengers are all common sources of driver distraction.
Alcohol: Anybody who's driving under the influence on or near a road poses a threat; it's dangerous to drive intoxicated. Drivers can lose control of their vehicles, or fail to notice a pedestrian due to lowered reflexes.
Here at Gomez Trial Attorneys, we've helped our San Bernardino clients with a broad range of pedestrian accidents. If you were in a pedestrian accident in San Bernardino, our attorneys may still be able to help you seek justice.
COMMON INJURIES AFTER PEDESTRIAN ACCIDENTS
If you've been hurt in a pedestrian accident, a pedestrian accident attorney can help you pursue compensation for medical bills incurred due to your injuries.
Many pedestrian accidents lead to catastrophic—and sometimes fatal—injuries. This damage is because pedestrians don't have the protection of a vehicle if they are involved in an accident. Most drivers walk away from pedestrian accidents; many pedestrians, on the other hand, suffer severe or life-threatening injuries.
Here are a few examples of injuries someone may suffer during a pedestrian accident:
Head injuries
Internal injuries (i.e. internal bleeding)
Pelvic injuries
Spinal cord injuries
Lacerations
Broken bones
Burns
Bone fractures
If you've experienced escalating medical expenses after a pedestrian accident, you should reach out to a qualified pedestrian accident lawyer in San Bernardino as soon as possible. If you have questions about your injuries after a pedestrian accident, don't hesitate to contact a medical professional right away.
FREQUENTLY ASKED QUESTIONS ABOUT SAN BERNARDINO PEDESTRIAN ACCIDENTS
I WAS IN A PEDESTRIAN ACCIDENT CAUSED BY DANGEROUS ROAD CONDITIONS; HOW LONG DO I HAVE TO FILE A PEDESTRIAN ACCIDENT CLAIM IN SAN BERNARDINO?
If your pedestrian accident was caused by dangerous roadway conditions in California, you might hold the governmental agency responsible for maintaining those roads liable.
You must file personal injury claims against California governmental agencies within 180 days of the date the incident occurred. California Government Code Section 911.2 provides more information.
MY LOVED ONE DIED IN A SAN BERNARDINO PEDESTRIAN ACCIDENT. CAN I PURSUE A CASE AFTER SOMEONE DIES IN A PEDESTRIAN ACCIDENT?
Yes. You may be able to partner with a lawyer to pursue compensation after your loved one's passing.
If someone you love has died in a pedestrian accident in San Bernardino, your lawyer will likely advise that you bring a wrongful death claim. Pedestrian accident lawyers with experience in wrongful death cases make the ideal partner during this time.
ARE PEDESTRIAN ACCIDENTS COMMON?
Yes, especially in urban areas like San Bernardino . There are as many as 100,000 pedestrians killed or injured in the United States every year. California actually leads the country in pedestrian fatalities, too—we have between 600 and 700 of them per year. Most of them take place under normal weather conditions; San Bernardino is no exception.
WHAT CAN DRIVERS DO TO DECREASE THE CHANCES OF A PEDESTRIAN ACCIDENT IN SAN BERNARDINO?
Preventing pedestrian accidents is not always straightforward. If it were, there would probably be fewer of those accidents to begin with. However, there are some things that everybody can do to help improve safety for pedestrians and promote driver awareness.
Drivers should…
…follow rules of the road
…obey traffic signs and signals
…always look out for pedestrians
…expect pedestrians at intersections and crosswalks
…not drink or use drugs
…stay off of electronic devices.
The easiest way to prevent pedestrian accidents is to focus on being aware and alert while you're on the road.
A SAN BERNARDINO PEDESTRIAN ACCIDENT LAWYER CAN HELP YOU UNDERSTAND CALIFORNIA LAWS ABOUT PEDESTRIANS
An experienced pedestrian accident lawyer can help you understand your legal rights after you were in a pedestrian accident in San Bernardino. Your pedestrian accident attorney will help inform you of the unique legal factors that apply to your circumstances.
In general:
California law expects drivers to exercise caution
Drivers must yield the right of way to pedestrians crossing marked and unmarked intersection crosswalks
YOUR SAN BERNARDINO PEDESTRIAN ACCIDENT LAWYER CAN HELP YOU GATHER AND DOCUMENT EVIDENCE
One of the cornerstones of a pedestrian accident claim is proof. You need to be able to prove that someone or something has caused you loss or damage. This is why most people choose to hire a pedestrian accident lawyer once a car injures them—lawyers undergo years of schooling to learn how to gather and present evidence in a way that best serves their client's needs.
WHAT CAN I RECOVER AFTER A PEDESTRIAN ACCIDENT IN SAN BERNARDINO?
If you were in a pedestrian accident in San Bernardino, a qualified pedestrian accident attorney can help you recover compensation for damages.
Some examples of expenses that accident survivors often pursue include:
Medical bills: If you were injured in a pedestrian accident, you're probably wondering how you should pay your medical bills. An attorney may be able to help you recover the costs of past, present, and future medical care associated with your accident. This includes everything from surgery costs or prices for specialized medical equipment to emergency transport charges
Lost wages and/or diminished earning capacity: Some people need time off of work after a pedestrian accident. If this is you, you can work with a lawyer to try to recover lost wages from the earnings you missed. If your accident has permanently changed your ability to perform your job or earn money, you could be eligible to recover compensation for diminished earning capacity
Property damage: If any of your personal belongings were damaged or destroyed during the accident, you can request compensation for them; many people carry expensive equipment to and from school or work
Pain and Suffering: Even a "minor" accident can cause somebody pain and suffering; and if your mental anguish has cost you your enjoyment of life, you do deserve justice. You can ask a pedestrian accident lawyer about pain and suffering damages
WHAT SHOULD I DO IF I'M HURT IN A SAN BERNARDINO PEDESTRIAN ACCIDENT?
If a pedestrian accident injures you, the most important thing to do is to ensure your safety. You should always visit your primary care physician after an accident—even if you were treated in the hospital first or you spent some time there.
This helps ensure that your doctor is up to speed on your physical condition. It will also allow them to examine you for delayed symptoms. You or someone else may have not noticed an injury or issue that presents itself later on.
As soon as you're healthy, you can start to consult with pedestrian accident attorneys who will help you deal with recovering expenses and talking to insurance companies. The lawyer you partner with will help you prepare materials to prove the damages you've faced and show another party was liable for your loss.
WHAT CAUSES PEDESTRIAN ACCIDENTS IN SAN BERNARDINO?
California's pedestrian accident death is 25 percent higher than the national average.
Human mistakes and carelessness contribute to that startlingly high figure, including:
Texting while driving and other forms of distracted driving;
Driving under the influence of drugs or alcohol;
Speeding and driving too fast for road conditions;
Failure to yield; and
Running a red light.
No matter what caused your pedestrian accident in San Bernardino, you shouldn't have to bear the burden and expense on your own. You deserve compensation for your injuries and losses. An experienced San Bernardino pedestrian accident attorney can help you secure it.
SHOULD I SEE A DOCTOR AFTER MY SAN BERNARDINO PEDESTRIAN ACCIDENT?
Absolutely. Seeking medical attention immediately after your San Bernardino pedestrian accident improves your chances of a speedy recovery and protects you from injuries that you may not necessarily realize you suffered. Believe it or not, severe, even life-threatening, injuries typical of San Bernardino pedestrian accidents—like traumatic brain injuries and internal bleeding—may not always show symptoms right away. The high stress and adrenaline of surviving a pedestrian accident may also mask the pain of serious injuries in the short term.
So, be safe instead of sorry. Go to the doctor right away for a full exam. By getting care, you protect your health and also ensure that medical records exist that tie your injuries to your San Bernardino pedestrian accident. Those records may prove valuable to your attorney in taking legal action on your behalf. They will also protect you against claims by defense lawyers and insurance companies that you made your injuries worse by not taking care of yourself.
WHAT ELSE SHOULD I DO AFTER A SAN BERNARDINO PEDESTRIAN ACCIDENT?
Besides seeing your doctor, here are some other steps you might want to take to protect your legal rights and financial interests after suffering injuries in a San Bernardino pedestrian accident:
Take pictures of the entire accident scene, the car that collided with you, and your injuries. Your injuries may prevent you from taking these pictures yourself. Ask a trusted friend or family member to help.
Collect witness contact information. The police may rush to the accident scene, along with emergency medical personnel, and if so, they will likely collect information from witnesses for inclusion in a police report. However, you may want to try to collect that information also, because some witnesses may not wait around for the police to arrive. Getting witness contact information helps your attorney locate people who may have important information about how the accident happened and who should have a legal liability to you. As stated above, as the victim of a San Bernardino pedestrian accident, you may not have the ability to collect this information yourself. If possible, ask someone trusted to do it.
Keep a recovery journal. Throughout your recovery from injuries you suffered in a San Bernardino pedestrian accident, you may naturally forget some of the difficulties you had to endure to get better. By keeping notes in a journal, you will record every obstacle you faced, and your lawyer will benefit from your recollections when pursuing damages on your behalf.
WHAT DAMAGES CAN I COLLECT IN MY SAN BERNARDINO PEDESTRIAN ACCIDENT CLAIM?
Your ability to collect compensation for your injuries can depend on the lawyer you choose to help protect your rights. Choosing a lawyer with proven experience getting compensation for pedestrian accident victims like you, gives you a leg up from the start.
Your lawyer may try to get you compensation for:
Pain and suffering
Emotional distress
Lost wages
Lost earning potential
Loss of companionship
Loss of life enjoyment
Present and future medical bills
Rehabilitation costs
Your total damages will likely depend on the nature of the injuries you suffered. The more serious your injuries and the greater their impact on your life, the more damages you may recover. What's important is that you take care of your health and well being. Leave it to your legal team to work hard to collect these damages for you.
Many pedestrian accident victims in San Bernardino often underestimate the amount of money they will need to get better. While no amount of money will undo your pain and suffering, it can help to ease your concerns about how you pay your bills and replace the income you have lost while recovering.
HOW MUCH IS MY SAN BERNARDINO PEDESTRIAN ACCIDENT CASE WORTH?
To determine the value of your claim, a San Bernardino pedestrian accident attorney will often need to investigate the details of your case. No lawyer can promise or guarantee that you will recover compensation for your injuries. However, an experienced lawyer may give you a ballpark idea of the potential value of your claim.
As a pedestrian, you have almost no physical protection in an accident with a vehicle. Your body may well bear the brunt of the impact, which may lead to serious and life-threatening injuries. These types of injuries come with extremely high medical costs and a significant amount of time missed from work. They also tend to inflict significant pain and difficulty in your life. In other words, a San Bernardino pedestrian accident injury claim can often involve substantial amounts of money for severely-injured victims.
The true value of a claim, however, also depends on two other factors: the strength of your case, and the financial resources of the party who owes you damages. Hiring a skilled, experienced attorney gives you the best possible shot at building a strong case for damages and for identifying parties who have the financial resources to pay you the full amount of your claim.
HOW SOON DO I NEED TO FILE A SAN BERNARDINO PEDESTRIAN ACCIDENT CLAIM?
In California, you only have two years from the date of your injury to file a pedestrian accident claim in most cases. Missing this important deadline can result in you losing your legal rights to compensation for your injuries and losses.
You might think two years is a long time until you reflect on everything you might have to endure during that time:
Extended hospital stays
Multiple surgeries
Extended time out of work
In-facility rehabilitation
In-home care
Inability to return to work in the same capacity
Dealing with these challenges can make two years rush by in a flash.
Do not risk missing your window of opportunity to take legal action for compensation. By partnering with a pedestrian accident lawyer in San Bernardino as soon as possible after your accident, you can ensure that your claim meets every deadline. You do not have to get better before you file your claim. While you focus all of your effort and energy on your physical recovery, your chosen legal advisor can begin the San Bernardino pedestrian accident claim process.
Acting quickly also protects your financial future. After all, the sooner you begin seeking compensation for your injuries and losses, the sooner you can hope to see a positive financial outcome that helps you pay your bills and replace your lost income. The majority of personal bankruptcy filings in America each year involve people getting overwhelmed by medical costs. Do not let yourself become a statistic. Get to work as soon as you can with a trusted San Bernardino pedestrian accident attorney to help you collect every dollar you deserve.
WILL MY SAN BERNARDINO PEDESTRIAN ACCIDENT INJURY CASE GO TO TRIAL?
We understand that many people fear the time and stress of a trial. They want to put a traumatic, difficult period of their lives behind them as quickly and efficiently as possible. Going to trial can seem like the opposite of that.
Here's the good news: most San Bernardino pedestrian accident injury claims settle out of court, before a trial, and experienced lawyers work hard to achieve a favorable settlement of their clients' claims before they have to endure the stress of a trial.
However, sometimes insurance companies and defense lawyers representing the party at fault refuse to settle for a fair and reasonable amount. In those cases, a skilled trial lawyer may recommend that you take your case to a California court, where your lawyer can stand up in front of a judge and jury and explain why you deserve the maximum compensation allowed by law.
Ultimately, taking a settlement offer or proceeding to trial is your decision. Lawyers work to give you the best possible advice in terms you can understand. You give yourself options, however, by hiring a lawyer who has a strong reputation and track record in winning cases at trial, so that if you end up deciding to take your case to court, you can have confidence in knowing that your lawyer has the skill and smarts to get you the results you deserve.
AN INSURANCE COMPANY OFFERED ME A SETTLEMENT OUT OF THE BLUE. SHOULD I TAKE IT?
We strongly urge you to have a lawyer review any settlement offer before you accept it. Do not make the mistake of thinking that you can save money by taking a quick payment that you do not have to share with an attorney. That is just what an insurance company wants you to think.
Insurance companies offer victims of San Bernardino pedestrian accidents quick settlement offers only when they face potentially large financial exposure to victims' claims. They hope that by dangling what seems like a lot of money up front, the victims will bite. What they don't tell you, however, is that the money they offer almost always falls far short of what victims deserve and have a right to receive.
Agreeing to an insurance company's lowball settlement offer always comes with strings attached. They will require you to give up your rights to file any future claims against the party they represent. That means that by the time you realize you took a settlement that was far too low, you cannot reopen your claim and get more. It also means you could end up paying out of pocket for your future medical expenses and other losses.
Don't make that mistake. Instead, say "no, thanks" to any settlement offer you receive out of the blue from another party's insurance company, and instead trust an experienced San Bernardino pedestrian accident attorney with negotiating an insurance settlement on your behalf.
HOW CAN YOUR SAN BERNARDINO PEDESTRIAN ACCIDENT LAWYERS HELP ME?
The right lawyer can help you maximize the financial compensation for your San Bernardino pedestrian accident injuries and losses. A skilled lawyer at Gomez Trial Attorneys can investigate your accident, speak with medical experts about your injuries, review police and medical records, interview accident witnesses, build a strong case for damages, aggressively negotiate with the insurance company, and make your case to a judge and jury at a trial.
Just as important, a lawyer can guide you through the process of seeking compensation for your injury and losses, giving you the peace of mind you need to focus your time and energy on regaining your health and rebuilding your life.
We can do all of this on contingency, so you will pay nothing. We will only collect a percentage of any settlement or judgment we help you obtain.
If you or a loved one suffered serious injuries in a San Bernardino pedestrian accident, contact an experienced San Bernardino pedestrian accident lawyer today for a free consultation to learn about your legal and financial rights.
GOMEZ TRIAL ATTORNEYS: YOUR PEDESTRIAN ACCIDENT LAWYERS IN SAN BERNARDINO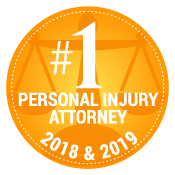 If you or someone you love were injured in a pedestrian accident in San Bernardino, you deserve legal support to help you seek justice. Reach out to Gomez Trial Attorneys today or call us at (619) 237-3490 to find out more about your legal rights. We will connect you with a legal professional who can address your questions, help you understand your options, and form a plan for moving forward.
---
CLIENT TESTIMONIAL
"They have some of the most professional staff I've ever met. I would 100% recommend going to them in the future"
Rating: 5/5 

Christopher R.
Read more reviews on Google.
Our Process...
Easy as 1. 2. 3!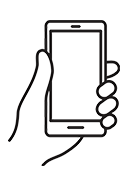 We will determine your case and submit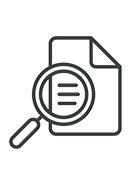 You will get regular update from us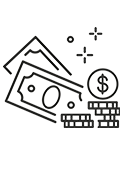 Collect your compensation

"John helped me find doctors, he referred me to his neurologist, his physical therapist, I mean, anything I needed he was right there, every step of the way. I couldn't have asked for a better result from all of this, I would absolutely recommend Gomez Trial Attorneys."

"During the time I was working with Gomez Trial Attorneys, they treated me very, very well. 100% of the time, they believed me, and they were very compassionate. They felt sorry for what happened and they understood the therapy process."

"They held my hand the whole time and kept me in the loop every aspect of my case which was very refreshing to me. They helped me get my settlement offer as fast as possible and I was able to keep my farm"

"The Gomez experience was the best experience it could be for me really, only positive things to say. They really were there every step if the way. Thanks to Gomez Trial Attorneys my dad is able to support my family as a single father"

"He opened the door for me to join his firm to help other brain Injury survivors and I never met another firm who is like this who was so understanding and caring who took the extra step and walked the extra mile with their clients and this is the best"

"I am very satisfied with the outcome with Gomez and I would definitely recommend Gomez to anybody, we tell people all the time, Get Gomez! They are really thorough with everything and they make you feel real comfortable."

"Just helped us through, guided us through, I kept notes all those years, we had questions all the time and they would always keep us informed of what was going on. They just unlayered it, layer by layer, I've never seen anything like them. Thank God for them."
Get your
free consultation
24/7 Support & Free Consultation