Personal Injury Attorney San Clemente
Personal Injury Attorney San Clemente
Despite being considered the southernmost city in the greater Los Angeles area, San Clemente is known for having a laid-back atmosphere — a far cry from the hustle of Los Angeles proper. Yet, despite the relative calm, visitors and full-time residents in San Clemente are not immune from personal injury accidents resulting in serious injuries and even death.
When those accidents are the fault of someone else, Gomez Trial Attorneys' San Clemente personal injury attorneys are here to represent the victims in pursuing justice through compensation for their injuries. To date, our attorneys have won over $750 million for our clients, primarily in the southern California area, including the following notable verdicts and settlements:
$106 million wrongful death jury verdict
$20 million wrongful death settlement
$12.3 million brain injury settlement
Numerous multi-million dollar car accident settlements
While results are not guaranteed, we are committed to obtaining the highest value settlements and verdicts for our personal injury clients and have the experience necessary to do so. If you or a loved one have suffered personal injuries because of someone else's actions, contact us at 619-237-3490 or here to schedule a free case evaluation.
Grounds for a San Clemente Personal Injury Case
Accidents and injuries happen. For the injured person or the loved one of a deceased person to have grounds to bring a San Clemente personal injury case, someone else must have been at fault.
Occasionally, such as if there was intentional sexual or physical abuse, which sadly sometimes happens in nursing homes to vulnerable persons, fault is clear and relatively easy to prove. In some cases, such as those involving reckless and negligent conduct, proving fault and legal responsibility is more challenging.
Most personal injury cases are based on one of the following theories of liability, or a combination thereof:
Negligence occurs when a person breaches a duty of care to another person and causes harm. Individuals generally owe a duty to act as a reasonably prudent person would under similar circumstances, and when they don't, they have breached that duty. For example, if a driver flies through a red light and hits another car injuring its driver, they have failed to act as a reasonably prudent person would and have caused harm (damages) as a result. They are thus, negligent and legally responsible for the harm they caused.
Strict Liability. In some cases, an individual is legally liable for the harm caused by their actions regardless of the person's intent. For example, in California dog owners are strictly liable if their dog bites someone else — this means, they are responsible even if they did not know their dog has a propensity to bite and even if they acted carefully.
Intentional Conduct. A personal injury case may be based on the intentional conduct of someone else. For example, if there was intentional sexual or physical abuse of a nursing home patient, which sadly happens, the intentional conduct of the wrongdoer would provide a basis for a personal injury attorney in San Clemente to bring suit on behalf of the victim. This type of personal injury case is typically the easiest to prove but is less common than personal injuries caused by negligence.
Common Types of San Clemente Personal Injury Cases
Personal injury is a broad category that encompasses all civil legal cases involving injury or death to a person. Our San Clemente personal injury attorneys take most types of personal injury cases. Some common types of personal injury cases in San Clemente include:

E-bike and E-scooter accidents
SUV Vehicle Rollover
Aviation Accidents
Water sport accidents
Personal Injury Attorney San Clemente — FAQs
What does a personal injury lawyer do?
A San Clemente personal injury attorney is a legal advocate that represents your interests in a lawsuit at all stages from early negotiations through trial, if necessary. Your personal injury attorney will prepare all of the documents needed to pursue your legal claims including lawsuit filings, motions, responses, and exhibits of evidence. They use the law and evidence to present your case persuasively. Their legal duty is to ensure that your best interests are the number one priority.
Is it worth getting a personal injury lawyer?
As San Clemente personal injury attorneys we, of course, think it is worth getting a personal injury lawyer to help with your case. Some of the many benefits of getting a personal injury attorney include:
Avoid Common Mistakes. When individuals handle their own personal injury cases, mistakes are common. At Gomez Trial attorneys, we often get clients that come to us only after making a mistake in their case. Some of these mistakes may be fixable, but others, such as missing the deadline for filing a claim or lawsuit often are not. Experienced personal injury attorneys know the ins and outs of personal injury lawsuits and won't make common mistakes that an individual might.
Avoid Insurance Company Overreaching. Personal injury cases often involve insurance companies that are ultimately responsible for paying for the damages caused by the accident. Insurance companies are notorious for doing whatever they need to do to avoid or minimize their payment responsibilities including denying claims that should be granted and making misleading representations to you. Experienced personal injuries will ensure you are not taken advantage of and hold insurance companies responsible if they engage in actionable misconduct.
Focus on Your (or your Loved One's) Recovery. An attorney will take over the management of your case which allows you to focus on your, or your loved one's physical and mental recovery, which alone is a lot to handle.
Improve Likelihood of Success. As personal injury attorneys, we are engrossed in personal injury law every single day. We have an intimate knowledge of California personal injury law and procedural requirements of lawsuits as well as experience negotiating with insurance companies and opposing parties. These skills and experience improve the likelihood of a successful recovery and maximize your financial recovery. Additionally, at Gomez Trial Attorneys we have a strong reputation for successfully fighting for our clients in personal injury cases that prompt insurance companies and opposing parties to bring their best and highest offers for your settlement.
When should you contact a personal injury lawyer?
Contact a personal injury attorney in San Clemente as soon as possible after the personal injury accident occurs. The sooner you retain an attorney, the sooner they can step in and manage your case on your behalf.
How do I find the right personal injury lawyer?
The right personal injury lawyer has experience with cases like yours and that you feel you can trust. You will be working with your San Clemente personal injury law firm for a while, sometimes for years, so the importance of the decision cannot be overstated.
When evaluating personal injury attorneys in San Clemente, do not rely on advertising alone. Always talk to an attorney before hiring them and ask any questions you have. Do not be afraid to ask "silly questions," a good personal injury attorney is there to help and will be happy to answer your questions. Additionally, we recommend asking about the attorney or law firm's experience working on your exact type of case (not all personal injury attorneys have experience with all case types), experience taking cases to trial (not all attorneys are trial attorneys), case results, and former client reviews.
At Gomez Trial Attorneys our website shares detailed information about our leadership and team of attorneys online as well as our most notable case results. During a free case evaluation, we're always happy to answer more questions about our experience, other case results, and how we work together with our clients to pursue justice for them. We are confident in our credentials as well as our caring approach to working with personal injury victims.
How much does a personal injury lawyer cost in San Clemente?
Personal injury lawyers, including Gomez Trial Attorneys, take cases on a contingency fee basis, which means you pay no attorneys' fees unless and until we get compensation on your behalf. At that time, attorneys get a percentage of the recovery in exchange for their work. Typically, lawyers will also front the costs of a lawsuit, which can be tens of thousands of dollars plus, and get repaid from the recovery. Ask any prospective personal injury attorney how costs are handled.
"I am very satisfied with the outcome with Gomez and I would definitely recommend Gomez to anybody, we tell people all the time, Get Gomez! They are really thorough with everything and they make you feel real comfortable."
Our Process...
Easy as 1. 2. 3!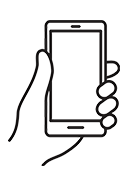 We will determine your case and submit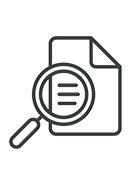 You will get regular update from us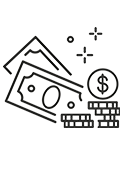 Collect your compensation

"John helped me find doctors, he referred me to his neurologist, his physical therapist, I mean, anything I needed he was right there, every step of the way. I couldn't have asked for a better result from all of this, I would absolutely recommend Gomez Trial Attorneys."

"During the time I was working with Gomez Trial Attorneys, they treated me very, very well. 100% of the time, they believed me, and they were very compassionate. They felt sorry for what happened and they understood the therapy process."

"They held my hand the whole time and kept me in the loop every aspect of my case which was very refreshing to me. They helped me get my settlement offer as fast as possible and I was able to keep my farm"

"The Gomez experience was the best experience it could be for me really, only positive things to say. They really were there every step if the way. Thanks to Gomez Trial Attorneys my dad is able to support my family as a single father"

"He opened the door for me to join his firm to help other brain Injury survivors and I never met another firm who is like this who was so understanding and caring who took the extra step and walked the extra mile with their clients and this is the best"

"I am very satisfied with the outcome with Gomez and I would definitely recommend Gomez to anybody, we tell people all the time, Get Gomez! They are really thorough with everything and they make you feel real comfortable."

"Just helped us through, guided us through, I kept notes all those years, we had questions all the time and they would always keep us informed of what was going on. They just unlayered it, layer by layer, I've never seen anything like them. Thank God for them."
Get your
free consultation
24/7 Support & Free Consultation