Why Acting Quickly is Essential for Your Case
A statute of limitations sets a deadline for pursuing legal action. The time between your injury and your deadline to build a case is not long. The tight timeline is why you need immediate medical attention following an accident that results in injuries for you or a loved one. A personal injury lawyer can ensure that your case does not miss important deadlines. Seeking help from an attorney is something you may want to consider during this stressful time.
The Statute of Limitations
State law limits the amount of time allowed for pursuing a civil action to prevent cases from lingering on forever. Quick action following an accident is important to prevent witnesses from forgetting important details or reports from being lost.
When you experience serious harm in an accident, you most likely want to get on with your life as soon as possible. However, if you felt fine following the accident, and didn't go to the doctor, you can sabotage your claim.
The statute of limitations is a one-time chance for pursuing your legal options. Missing the deadline for filing your lawsuit is not an option. There are typically no second chances when it comes to filing a civil case.
Immediate Medical Attention is Imperative
You want to feel unharmed following a serious accident. The surge of adrenaline can trick you into feeling that you are not hurt. A lack of blood or any other physical harm can also fool you into believing you are fine.
The human body is a complex machine with many internal components. An internal injury is especially devastating and possibly deadly. Internal bleeding, for example, can damage organs if left untreated.
Accepting medical transport to the hospital is always a smart decision. Only medical professionals can determine the true extent of your injuries. Their documentation is also important should you move forward with legal action.
A delay in seeking medical attention is information insurance companies love to use against you. Their argument that your injuries were not serious or that they relate to preexisting conditions can harm your chances for possible compensation.
Personal injury lawyers are familiar with the various ways insurance companies like to confuse accident victims. Consider securing legal representation now if you suffered serious harm due to the negligence of another party.
Accidents That May Result in Delayed Injury Symptoms
An accident can occur anywhere, at any time. A case for possible compensation arises if the accident was the result of negligence. Negligence is often present as we drive on the highway or as we shop.
The following types of accidents can leave you injured yet possibly result in delayed symptoms:
Carefully observe your body or a loved one's to spot injuries. Seeking immediate medical attention is the best, proactive approach to your health and possible litigation.
How Civil Cases Typically Work
Civil law differs from criminal law in that it allows for the pursuit of financial compensation for damages. The first step in the process typically involves negotiations with an insurance company.
During negotiations, your personal injury lawyer will fight for fair compensation by presenting details regarding your damages. Your lawyer must prove the defendant was negligent in causing your injuries and, therefore, is responsible for paying you for your losses.
This includes:
Medical bills;
Continuous medical costs for injuries with a long term recovery;
Lost wages; and
Pain and suffering.
Trying to settle your case alone is never a good idea and can leave you feeling disappointed and undercompensated. Insurance companies are too skilled at what they do to take on your negotiations alone.
Many personal injury cases settle out of court. If the insurance company fails to agree to a fair settlement, your lawyer may take your case to trial. Hiring a lawyer with trial experience is important if your case goes before a judge and jury.
The Communication Process
The relationship between an attorney and their client depends upon strong communication. In addition to listening to their clients, attorneys must communicate updates regarding the case with them.
The civil process is generally not a fast one. It takes time to build a case that includes information regarding your damages. A lawyer can keep you updated as your case progresses, and can answer any questions you may have.
Lawyers are aggressive with equally aggressive insurance adjusters. The same is not true, however, when it comes to client relations. Providing quality customer service is important to personal injury lawyers. As attorneys who help accident victims, their client relationships are valuable to them.
Learning as much as possible about your accident, resulting in injuries, and the overall effect on your quality of life is important to your lawyer. If you recently discovered that you have an injury, contact a personal injury lawyer today.
Insurance Adjusters Are Not on Your Side
Among the confusion of your medical appointments and procedures is the worry about how to pay your expenses. Your time missed from work is financially harmful to you and your family.
An insurance adjuster may offer you a settlement that seems like the answer to your financial problems. The check may involve a large sum that is the most money ever offered to you. The amount is likely the least amount the insurance company wants to pay.
Settling for less than you deserve is not wise. Some consequences come with such a decision, like losing your right to pursue legal options later. If your medical condition worsens, you may not pursue action for further compensation. Your claim is, in fact, considered closed.
Processing this information is challenging when you are vulnerable and in a hospital bed. Pain medications may cloud your judgment and reasoning skills. Making an important decision like that of a settlement offer is best done with legal representation.
Never Admit Fault or Apologize
You may feel the need to apologize following an accident. Apologizing can undermine your civil case as it is often viewed as an omission of guilt. Never admit fault or apologize—call 911 and provide a statement to responding police officers.
If the responsible party attempts to speak with you at the accident scene, do not respond. In the age of smartphones, a video of you admitting to an accident can quickly circulate on social media.
It is also essential that you do not post anything on social media regarding your accident. A shared post can land on the wrong social media account, implicating you as the party responsible for the accident.
Personal Injury Lawyers Are On Your Side
It is easy to feel alone during this time of great upheaval in your life. You are not alone, and a personal injury lawyer can help you seek justice. While there is never a guarantee of compensation, it is worth pursuing.
Insurance companies do not want to pay accident victims what they deserve. A personal injury lawyer holds them accountable for fair compensation. If it means taking your case to court, the right personal injury attorney will do so on your behalf.
Fighting for justice requires a great deal of energy—something your injuries may prevent you from experiencing.
The time following your accident is one of:
Seeking immediate medical attention;
Gathering evidence;
Seeking the services of a personal injury lawyer;
Limiting what you say and what you share on social media;
Refusing to speak to an insurance adjuster without a lawyer; and
Resting and adjusting to medications and treatments.
Your Career
A delayed injury is often an initial injury that worsened over time. If you returned to work following the accident, the insurance company may try to use this against you. They may claim you were well enough to work following the accident. They may try to claim that your injury is most likely not related to the accident.
Personal injury lawyers understand how to handle such accusations by insurance companies. Your lawyer can present evidence to indicate that your injury is, in fact, related to the accident.
If your injuries prevent you from returning to your career, you can fight to lose your future potential wages. Losing a career that you invested time and education into is heartbreaking. A personal injury lawyer can communicate this to an insurance company as they pursue compensation for you.
The overall effect on your life as a result of someone else's negligence demands justice. The harm you suffered can follow you throughout your lifetime, which is why giving careful thought to contacting a lawyer is important for your future.
Personal Injury Lawyers are Here to Help Accident Victims
One of the most important services personal injury lawyers offer are free case evaluations. A member of their legal team can address whether you have a case either over the phone or online.
These no-obligation, free case evaluations are helpful tools for deciding your next step. If you proceed with a civil case, most attorneys do not require a deposit. They collect their fee if and when they win your case.
You have nothing to lose by working with a personal injury attorney during this time of great stress. If they do not win your case, you do not pay. This can help you move forward with the help of someone knowledgeable about the law.
Time is of the essence because your lawyer needs time to study your case. This includes reviewing evidence and interviewing witnesses. If your personal injury claim fails to result in an out-of-court settlement, your lawyer must prepare for trial.
A free case evaluation and a no recovery, no fee promise are what make contacting a personal injury lawyer so appealing. You are not alone during this difficult time. The traumatic accident you experienced due to a negligent person, company, or other demands payment for your damages.
Do not settle for less than you deserve. Talking with a personal injury lawyer can alleviate your fears of costs for their services and give you hope for a brighter future. While your case results are unknown, a personal injury lawyer will fight for the best outcome possible.
The aggression of an insurance adjuster, the scheduling of medical procedures, and the work loss are extremely stressful. Seek the help you need by considering the benefits of a personal injury lawyer. If you experienced a severe injury with either immediate or delayed symptoms, you may want to contact a personal injury lawyer today.
FAQs About the Statute of Limitations and How Long After an Accident You Can Claim Injury
The time immediately following an accident is one of confusion and stress. Your injuries may require immediate medical attention or exhibit delayed symptoms. When your injuries result from an accident caused by negligence, pursuing legal action is often possible. A personal injury lawyer can assist you with a claim and lawsuit, but you must act quickly.
What types of accidents qualify someone for legal action?
When another person fails to use the same care as others would use in a similar situation, they are often negligent. Depending upon the type of accident you experienced, one or more parties may face liability for negligence.
The following types of accidents may qualify you for legal action against those liable for your damages:
Car accidents;
Construction accidents;
Slip and fall accidents;
Bicycle accidents;
Truck accidents;
Motorcycle accidents; and
Pedestrian accidents.
These are just a few examples of the types of accidents that may qualify you for civil action. Another example is that of nursing home abuse. While the abuser or abusers might face criminal charges, you can still fight for compensation in a civil case.
How do you prove negligence?
A personal injury lawyer understands how to prove negligence. Upon a careful review of your case, they can identify all parties responsible for your harm. For example, in a trucking accident, your lawyer may find that both the driver and the trucking company are liable for your damages.
At the core of many personal injury cases is a duty of care. Understanding whether someone owed you a duty of care and whether they breached that duty is vital for the success of your case.
A truck driver's history may include prior traffic violations that their employer missed during a background check. The trucking company may fail to maintain trucks, resulting in poor tires and faulty brakes.
Your injuries are stressful enough without handling the details of your case. Consider hiring a personal injury lawyer to assist you with your personal injury claim and lawsuit—then let them manage your legal action.
How long can I wait to claim injury?
Seeking immediate medical attention following an accident is imperative for your health. It is also crucial for pursuing compensation. Accepting transport to the hospital from the accident scene establishes a record.
This record, along with medical information detailing your injuries, helps a lawyer fight for a fair settlement on your behalf. In addition, the statute of limitations sets a deadline for filing a personal injury claim and lawsuit.
When you stop to think about it, two years is not much time. The changes to your life are swift and overwhelming, making it easy to miss important deadlines. Securing the services of a personal injury lawyer can ensure your case meets all court deadlines.
Some injuries have little to no outward signs or symptoms. These types of injuries are particularly dangerous. Your body may go into shock following your accident, with adrenaline masking serious injury pain. If your injury is not discovered immediately, you have one year from the date the injury is discovered.
If you fail to file your case within the required two-year time period, you may lose your chance for possible compensation forever. To prevent this from happening, give careful thought to consulting with a personal injury lawyer today.
What are some potentially recoverable damages?
No matter when your injury appears, your doctor and hospital fees are expensive. Medical care for your injuries may require more extensive treatment and procedures due to the delay in appearance. Injuries, such as whiplash or internal injuries, can cause you significant pain and require multiple procedures.
When an accident results from the negligence of another party, they and not you should pay for your damages, including such expenses as:
Your medical costs: Regardless of whether you have insurance, the medical bills that arrive almost daily should not receive payment from your personal funds.
Your ongoing medical costs: Serious injuries often require a long recovery and such care as prescription medicines, time in a rehabilitation center, and multiple types of therapies.
Your lost wages: Whether your accident happened at work or on your way to work, your inability to work is a real issue. When the accident is due to no fault of your own, the responsible party must face accountability for their effect on your finances.
Your potential future earnings had you returned to the same job as before the accident.
Compensation for your pain and suffering for your emotional, psychological, and physical injuries.
No one personal injury case is alike, and there is no way to predict the outcome of your case. Seeking financial compensation for your damages is your right, and where a licensed, professional lawyer can assist you.
How do I pay for a lawyer?
Do not let lawyer fees prevent you from reaching out to one as soon as possible. Personal injury lawyers work on a contingency fee basis, meaning their fee depends upon their success with your case.
You typically do not have to put any money down, nor is a retainer required to hire a personal injury attorney. If your lawyer wins your case, they collect their agreed-upon fee from any compensation they secure for you.
Personal injury lawyers understand the tremendous financial stress accident victims face and want to help them. If they do not win your case, you generally do not owe them any money.
What types of evidence can help my case?
Always take photographs and video at the scene of your accident. Pictures are important to capture immediately, even if you do not experience any symptoms of serious injuries.
Documenting the accident scene is important for any future litigation.
In addition to pictures and video, you may want to collect:
Contact information for witnesses: The name and phone numbers for eyewitnesses are valuable for your lawyer. Interviewing the witnesses to determine what they know about your accident is important work your lawyer can do on your behalf.
The official police report for the accident: A police report can contain important information that may help your lawyer determine liability for your accident injuries.
Pay information from your employer: Deposits and other information detailing your lost wages is important for pursuing lost income.
Medical records: Your medical records provide documentation of the physical injuries you experienced and the costs related to those injuries.
If you are too injured to collect information at an accident scene, ask a witness to help you. Evidence from the accident scene, such as photographs, can help your lawyer build your case.
You may possess information or evidence that seems insignificant to you, but that is very important to your case. Sharing everything and anything related to your case with your lawyer is a smart idea. They can sort what you give them and search for what they need.
An insurance adjuster wants to meet with me. Should I speak to them?
It would be best if you did not speak with an insurance adjuster without a lawyer present. The insurance adjuster may appear friendly and eager to help you when they, in fact, want to help their best interests.
If an insurance adjuster can convince you to accept a settlement before you have a chance to retain a lawyer, they are successful. As for-profit businesses, their goal is to secure the best outcome that protects the company's bottom line. This typically means paying as little as possible on personal injury claims.
A personal injury lawyer can identify insurance adjusters' various tactics to deny, delay, and underpay claims. A lawyer on your side means that someone is protecting you from these tactics. These tactics are unfair, especially as you deal with your injuries.
Personal injury claims generally involve settlement negotiations. This back-and-forth process of negotiating for a fair settlement keeps many claims out of court. While this can save both sides time and money, it is sometimes necessary to proceed to trial.
Hiring a personal injury lawyer with trial experience can help protect your best interests. Your pursuit of possible compensation is a one-time process that is very important for your future financial and medical needs. Should you accept a settlement offer without a lawyer present, you may not pursue legal action later if your medical condition worsens.
The overwhelming information you receive during this time is enough to prevent much-needed rest. Accepting a settlement offer may seem like a quick fix to your financial situation; however, it can result in dire consequences for you in the future.
When you hire an attorney to represent you, they can deal with aggressive insurance adjusters on your behalf. Limiting your stress during this time of major life changes is essential for your peace of mind and recovery.
My loved one died due to negligence. Can I sue?
It is possible to pursue a wrongful death claim if the following factors apply:
The death was the result of negligence; and
The victim was your spouse, domestic partner, or child.
Wrongful death claims and lawsuits are highly emotional for families and complex for those unfamiliar with the law. Your time of grief is not the time to take on important insurance negotiations or worry about your case's details.
Grief is a potent emotion that may cause you to make decisions that are not in your best interests. Planning a funeral or memorial service is difficult and expensive. Pursuing compensation can help alleviate some of your stress, like that of your loved one's final medical expenses.
Discussing your case with a lawyer can inform you if you qualify for a wrongful death claim and lawsuit. Time is of the utmost importance, so do not delay contacting a personal injury lawyer today.
Serious Injuries Require Fast Action: A Lawyer Can Help You With Your Injury Claim
An accident is such a traumatic and sudden event that it may take days for the reality of your situation to become clear. The painful injuries you experience were most likely preventable had the negligent party used proper care. This is not fair, and a lawyer can help you pursue possible compensation.
The medical bills do not stop simply because your income does. The inability to work can cause feelings of anxiety and depression. Holding the negligent party responsible accountable can serve as a form of justice. This is especially true with the loss of a loved one or when no criminal charges are present.
If the party does face criminal charges, these charges do not affect your civil case. Accident victims have a right to fight when another person fails to use care around them. For some accident victims, their injuries are permanent, which is devastating for them and their families.
The permanent loss of a loved one is also devastating. The knowledge that your loved one's day at work or drive to work turned tragic leaves a void no money can fill. Possible compensation for your damages can, however, lessen the financial burden you now feel.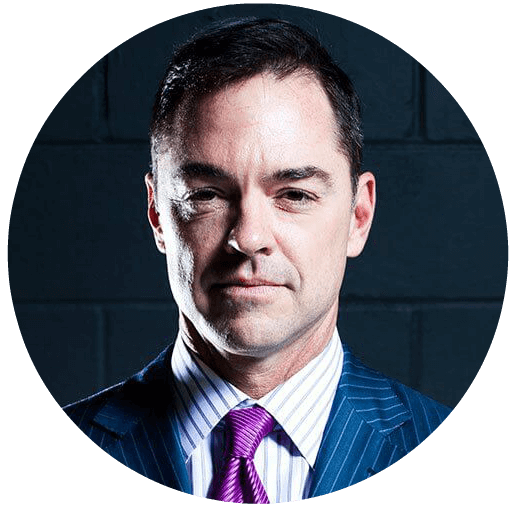 Personal injury lawyers help accident victims as soon as they discover their injury. Paying close attention to what your body is telling you following a crash or accident is imperative for your health and any legal action.
If you experienced harm due to the negligence of another person, always seek immediate medical attention. Document and save the evidence and consider contacting an attorney without delay.
Many personal injury lawyers offer free case evaluations, leaving you nothing to lose. Your life changed due to the recklessness of another party, and that demands action. The responsible party should pay for your damages and not you. Whether you experienced the harm or a loved one died, taking legal action against those responsible might just save another life.
---
Gomez Trial Attorneys
655 West Broadway, Suite 1700
San Diego, Ca 92101
619-237-3490