Curious how long it might take to settle a pedestrian accident injury case? Unfortunately, there is no uniform answer. Every case is different, and an array of factors could combine to make the process relatively quick or long and drawn out. The amount of time to settle these cases can vary from a handful of months to multiple years.
Some of the factors that can impact the amount of time it takes to resolve your case include the severity of your injuries, the way the accident occurred, and the extent of insurance coverage. Your choice of a pedestrian accident lawyer is one of the most important factors in the resolution of your injury case.
Factors That Impact the Length of a Settlement
There is no way to predict exactly how long your pedestrian accident injury case might take to settle. However, it is helpful to consider each of the factors that can impact how long your case might take. Some factors increase the amount of time your attorney might need to resolve your case, while others could reduce that time.
Questions of Liability
Whether or not the defendant accepts fault for causing the pedestrian accident is one of the most important factors. In pedestrian accident cases, the driver or at-fault party typically has insurance that covers the victim's injuries. Therefore, insurance companies usually cover the majority of settlements, regardless of how the claim is presented by the victim's lawyer. That does not mean every insurance company will accept liability, however.
The business model for insurance companies relies on rejecting valid claims and limiting payouts whenever possible. Even when you have little doubt that the driver that struck you was at fault, it is possible that the other party and their insurer might refuse to accept liability. If liability is in dispute, the odds that your case will take longer to settle go up tremendously.
The opposite is true in cases where liability is not an issue. Insurance companies will, at times, make a settlement offer when it is clear that their driver was at fault. While these offers are not always reasonable, you are more likely to resolve your case quickly if issues of liability are off the table.
The Presence of Insurance Coverage
Questions of liability are not the only factor that will impact how long it might take to resolve your case. In fact, some defendants might refuse to settle even when they acknowledge the pedestrian accident was their fault. This is most likely to occur in situations where the at-fault party lacks liability insurance coverage.
There are different reasons why the driver that struck you might not have coverage. They could have allowed their policy to lapse. It might also be the case that the carrier refuses to provide coverage because their driving privileges have been suspended.
Alternatively, some cases will not settle because of policy limits. If your damages are greater than the limits on the at-fault driver's liability policy, they might not have the ability to reach a settlement agreement for the remaining amount owed. Any time insurance coverage is not available, it can result in delays in the settlement process.
The Extent of Your Damages
The value of one pedestrian accident case could be very different from another. If you suffered minor injuries and have relatively few medical bills, it could be easier to resolve your claim compared to medical expenses that far outweigh the other driver's insurance policy limits. In general, it becomes harder to come to a settlement as the value of your case goes up.
As the value of a personal injury case goes up, the motivation for the other side to fight it also increases. Insurance companies often settle smaller claims simply to avoid a drawn-out court battle over something inconsequential. As the potential damages in a pedestrian accident case go up, the odds of drawn-out litigation occurring go up too.
Will Every Case Settle?
The reality is that not every pedestrian accident injury case can be resolved through a negotiated settlement. In some cases, nothing you or your personal injury attorney can say or do will push the other side to make a settlement offer — much less agree to one.
There are different reasons why cases might not settle at all. In some situations, the driver that struck you might insist they did nothing wrong. While motorists are usually at fault in these cases, it is possible to mount a defense. Other cases never settle because the at-fault party lacks insurance coverage. Even if they accept liability, the inability to pay could lead a person to take their chances at trial.
What Can I Do to Speed up My Settlement?
While there is no guarantee you will get the outcome in a personal injury case that you want, there are steps you can take to improve your odds of a favorable settlement in a reasonable amount of time. Some of those steps include:
Hire a lawyer. Handling your own personal injury case by yourself is never a good idea. You can count on the other side to rely on legal counsel. Hiring an attorney to fight for fair compensation gives you a better chance for a favorable outcome.
Avoid delays. The longer you wait, the more you could be putting your recovery at risk. In fact, if you wait too long, you could lose your chance to file an injury case due to the statute of limitations.
Don't discuss your case. The more you talk about the facts of your case — with friends or online — the more likely you are to put your case in jeopardy. The things you say could be taken out of context to suggest you admit fault.
Contact an Attorney About Your Pedestrian Accident Case
If you have been injured in a pedestrian accident, it is understandable to wonder how long it might take to settle your case. While no attorney can promise a specific outcome, our firm is ready to help you aggressively pursue a fair settlement as quickly as possible. Reach out to the Gomez Trial Attorneys for a free consultation as soon as possible.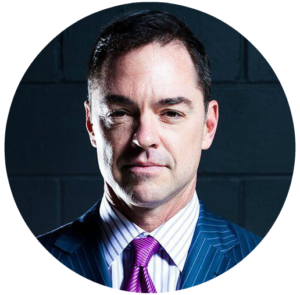 John Gomez
John Gomez founded the firm alone in 2005. Today, John acts as President and Lead Trial Attorney. He has been voted by his peers as a top ten San Diego litigator in three separate fields: Personal Injury, Insurance and Corporate Litigation. Since 2000, he has recovered over $800 million in settlements and verdicts for his clients with more than 160 separate recoveries of one million dollars or more. A prolific trial lawyer, John has tried to jury verdict more than 60 separate cases.