National City Traumatic Brain Injuries
National City

Traumatic Brain Injuries
A brain injury can happen in a second and result in life-changing challenges for you or someone you love. The continuous medical costs associated with such an injury can cause financial stress for you and your family.
A brain injury can occur in a variety of ways, such as a car accident due to a drunk driver, or a slip and fall at a store. If you or someone you love has experienced a brain injury in National City due to the reckless actions or negligence of someone else, contact a California brain injury lawyer without delay.
How Brain Injuries
Occur
Brain injuries are often classified under two main categories: traumatic brain injury (TBI) and acquired brain injury (ABI). Both types of serious brain injuries can result in a need for lifelong medical and personal care. Brain injuries often occur when another person is careless with their actions. The following are just a few examples of how a brain injury can occur: 
Car accident due to a drunk, distracted, or aggressive driver
A slip and fall at a business due to a wet floor, torn carpet, or other hazards
Electrical shock
Near-drowning
Sports
Stroke
Always seek immediate medical assistance immediately following a brain injury. Even if you feel fine following a fall or car accident, you may have a serious concussion with delayed signs or symptoms. Only a trained medical professional can properly diagnose and treat a brain injury.
Common Results of a
Brain Injury
The brain serves as a vital organ that controls our thinking, our ability to move, and even our ability to hear and to see. All of this and more can become impacted by a serious brain injury. While every injury, person and their symptoms are different, here are just a few ways a brain injury disrupts your body's most basic functions:
Cognitive – A brain injury can impair your memory, your thinking skills, and your attention.
Motor – Important motor functions are also impaired with some brain injuries. Signs of disrupted motor function include poor balance, muscle weakness, and a lack of coordination.
Sensations – The ability to see, hear, taste and touch can change with a brain injury.
Behavior/emotions – Changes in behavior and an inability to control emotions can lead to bouts of depression and outbursts of anger.
Personally experiencing any of these changes or witnessing them in a loved one is distressing. Worrying about your finances only adds to your stress during this difficult time. Suffering physically, emotionally, and financially due to the carelessness of another person isn't fair and demands justice. If this happened to you or someone you love, contact the Gomez Trial Attorneys today.
Brain Injury and Associated Medical Costs
In addition to the physical pain of a brain injury, the medical costs can continue to escalate throughout the victim's life. Ensuring that your loved one has access to the care they need results in expenses that go far beyond your monthly income. Even if you have medical insurance, the costs may only pay a small portion of the initial medical care.
Due to the complexity of the brain, there is often no quick recovery—and for some, no meaningful recovery at all—from a serious injury. Living with a brain injury might call for the need for ongoing medical care and can result in the following expenses:
Medical equipment – You or your loved one may need a power chair for mobility and home modifications. Changes to your current vehicle or the purchase of a new, accessible vehicle are expensive. Replacement of any medical equipment is necessary throughout the years.
Medical care and procedures – In some cases, patients need multiple surgeries, expensive medications, and face rehospitalization. Doing all you can to keep yourself or your loved one free from pain and comfortable is important and costly.
Skilled living facility – While you may want to care for your loved one at home, some patients require around-the-clock care. Placing your loved one in a skilled living facility is never easy yet it is sometimes necessary for your health and theirs. Skilled living facilities are another unexpected expense that results from a brain injury. The average costs for a facility in California range between $8,000 to $9,000 per month.
Sadly, some brain injuries result in death. While no amount of money can compensate for the loss of your loved one, you may be entitled to a wrongful death claim. California law regarding wrongful death litigation is very specific, and difficult to pursue without the skills of a knowledgeable personal injury lawyer. Trying to handle your claim on your own can likely lead to additional stress and possible disappointment.
Gomez Trial Attorneys Can Help You
This difficult time is no time for you to deal with aggressive insurance companies. A representative from an insurance company will reach out soon after the accident to settle the case quickly. It is in your best interest to not speak with them, but rather to contact us instead. Insurance companies are only looking out for their best interests. While their initial settlement may seem like a large sum, chances are it will not cover your future medical needs.
While each case is different, you may be entitled to financial compensation for your medical bills, lost wages, and pain and suffering. Securing the services of an experienced California personal injury attorney is essential for protecting your best interests. Our legal team believes in treating our clients with the respect they deserve. At the same time, we aggressively negotiate with insurance companies. If we are unable to reach a fair settlement, we are unafraid to go to trial.
We offer a free case evaluation, and should we proceed with litigation, there is no attorney's fee unless we recover damages for you. Time is of the essence, as the statute of limitations for filing a claim begins at the moment of injury. It takes time to review the evidence and to interview witnesses, making it imperative you contact us as soon as possible.
Call Our
National City Brain Injury Attorneys

Right Away

The Gomez Trial Attorneys proudly serves the residents of National City and the surrounding region. To schedule your free case evaluation, call us at (866) 395-6792 or contact us online today.
Our Process...
Easy as 1. 2. 3!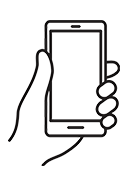 We will determine your case and submit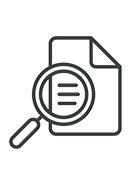 You will get regular update from us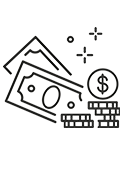 Collect your compensation

"John helped me find doctors, he referred me to his neurologist, his physical therapist, I mean, anything I needed he was right there, every step of the way. I couldn't have asked for a better result from all of this, I would absolutely recommend Gomez Trial Attorneys."

"During the time I was working with Gomez Trial Attorneys, they treated me very, very well. 100% of the time, they believed me, and they were very compassionate. They felt sorry for what happened and they understood the therapy process."

"They held my hand the whole time and kept me in the loop every aspect of my case which was very refreshing to me. They helped me get my settlement offer as fast as possible and I was able to keep my farm"

"The Gomez experience was the best experience it could be for me really, only positive things to say. They really were there every step if the way. Thanks to Gomez Trial Attorneys my dad is able to support my family as a single father"

"He opened the door for me to join his firm to help other brain Injury survivors and I never met another firm who is like this who was so understanding and caring who took the extra step and walked the extra mile with their clients and this is the best"

"I am very satisfied with the outcome with Gomez and I would definitely recommend Gomez to anybody, we tell people all the time, Get Gomez! They are really thorough with everything and they make you feel real comfortable."

"Just helped us through, guided us through, I kept notes all those years, we had questions all the time and they would always keep us informed of what was going on. They just unlayered it, layer by layer, I've never seen anything like them. Thank God for them."
Get your
free consultation
24/7 Support & Free Consultation