San Marcos Personal Injury Lawyer
San Marcos Personal Injury Lawyer
San Marcos' low crime rate and strong school system make it one of North San Diego's top suburbs for raising a family. Yet, even in idyllic neighborhoods, accidents resulting in personal injuries do happen. Personal injury accidents in San Marcos arise in a variety of ways, including car accidents, slip and falls on poorly maintained properties, and bicycle collisions.
If you or a loved one has been injured in a personal injury accident, a San Marcos personal injury lawyer can answer your questions, evaluate your case, and potentially represent you in pursuing compensation for your injuries. Gomez Trial Attorneys is San Diego County's biggest and best personal injury law firm. While each case is unique, and we cannot guarantee results, our firm has a strong track record of obtaining large settlements and judgments in serious personal injury cases. Our case results include:
$106 million jury verdict in a wrongful death case
$20 million in a wrongful death settlement
$7.5 million jury verdict in s slip and fall accident case
$6.5 million jury verdict in a brain injury case
$4.5 million settlement in an automobile-pedestrian collision case with brain injury
Amounts are important because money is the only way you can be compensated for the financial, physical, and emotional harm you have suffered as a result of injury to yourself or a loved one. Yet, at Gomez Trial Attorneys, we never forget that your case is about you, not us. Your case is more than just a number to us. For a free case evaluation, contact us at (619) 237-3490 or here.
What Is a Personal Injury Claim?
A "personal injury" claim is a civil claim for compensation where someone, referred to as the victim, suffers bodily injury because of the negligent, reckless, or intentional acts or omissions of someone else. In a personal injury case, the victim can recover for the bodily injuries they suffered as well as other harm such as past and future financial burdens because of the injury, pain and suffering, and mental health issues arising from the accident. Personal injury claims may be settled directly with the wrongdoer and their insurance provider or may need to proceed to a lawsuit in order to force the wrongdoer and their insurance provider to pay effectively.
Common Types of Personal Injury Cases in San Marcos
San Marcos's continued growth and development have led to more congested roadways – some of which were not originally designed to accommodate such large volumes of traffic. Roadway accidents happen frequently and often with personal injuries in San Marcos. Common types of roadway accidents include: Car Accidents
Not all personal injury accidents occur on roadways, other common causes include:
In sum, personal injuries in San Marcos can have many different causes. If you have suffered personal injuries that you think were caused by someone else, the San Marcos personal injury lawyers at Gomez Trial Attorneys can help you pursue compensation with no upfront payment from you.
Proving Fault in a San Marcos Personal Injury Case
Not all injuries are compensable in court. For another person to be liable, in other words, legally responsible for the harm you suffered after an accident, you must prove they are legally at fault. The most common basis of legal fault in a San Marcos personal injury case is negligence. To prove negligence in California, you must present evidence that establishes the following:
The defendant owed a duty to keep you safe from harm;
The defendant failed to meet their duty; and
Their failure caused you harm, called damages.
You must establish each of these by a preponderance of the evidence, in other words, that each element is "more likely than not" met.
Common Types of Personal Injuries
Injuries in San Marcos personal injury cases range in severity. Some incidents cause relatively minor injuries, while others cause catastrophic injuries and even death. The more severe the injuries, the more compensation that is likely.
Some common types of injuries that victims in a San Marcos personal injury case may suffer from and pursue compensation for include the following:
Concussions
Hematomas including hematomas in the brain
Whiplash
Other head and brain injuries
Spinal cord injuries
Scrapes and bruises including road rash
Burns (chemical and abrasion)
Suffocation
Broken bones and torn ligaments
Internal bleeding
Other internal injuries
Facial disfigurement
Loss of limb(s)
Compensation for San Marcos Personal Injuries
In most San Marcos personal injury cases, if you prove the defendant is liable, you may be able to recover compensatory damages that compensate you for the loss you suffered. These types of damages are generally broken down into two categories: economic damages, which can readily be calculated (medical expenses), and non-economic damages, which don't have an exact numerical value attached (pain and suffering).
Examples of economic and non-economic compensatory damages, you may be able to recover include:
Past and future medical expenses
Lost wages
Cost of specialized medical equipment
Lost or impaired future earning capacity
Disability
Pain and suffering
Loss of enjoyment of life
Loss of consortium (damage to marital relationship)
Funeral expenses
For all types of compensatory damages, the amount you may recover depends on the extent of harm. For example, the amount of pain and suffering from burn injuries which are notoriously painful and often leave permanent disfigurement, will almost certainly be more than the pain and suffering resulting from a simple wrist fracture. Thus, compensation for pain and suffering from the burn injury will be higher than compensation for the pain and suffering from the wrist fracture.
In limited cases, you may also be able to recover punitive damages. Punitive damages, called exemplary damages in California, are designed to punish the defendant for their wrongdoing. Because their purpose is to punish punitive damages are often relatively high.
You must prove all of your damages. Evidence such as medical bills, medical records, witness testimony, proof of pre-accident wages, and sometimes expert testimony can be used to provide damages. A San Marcos personal injury lawyer can help ensure you present sufficient evidence to establish your damages.
What To Do After a Car Accident in San Marcos
After a car accident in San Marcos, take the following steps to ensure everyone obtains the care they need and protect any personal injury claim you might have:
Take Care of Emergencies. Start by ensuring that you and anyone else involved obtains necessary medical care. If medical needs appear serious or another emergency such as a vehicle fire exists, call 9-1-1 immediately.
Remove Hazards. If your vehicle is blocking traffic or otherwise creating a dangerous situation and can be safely moved, relocate it to a nearby safe situation. If the scene is not creating dangers for other roadway users, leave it as is so law enforcement can view it in its existing state.
Report the Accident. Report the accident to the police. This establishes a record of the accident, and police may come out to the scene to investigate. These records will be important evidence to establish what happened if you later pursue personal injury compensation.
Document the Accident. Document as much of the accident as you can as close to the time of the accident as possible. Take photographs, write down any memories of what happened, and note any details you remember. Obtain the names and contact information of involved drivers and any willing witnesses.
Speak Carefully. After an accident, speak carefully when talking to police, insurance, and others. Only share what you know and need to share. For example, avoid speculating about what happened with witnesses to the accident, and until you've been cleared by a medical provider do not say you're "totally fine," or anything similar. Your statements could be used against you in a San Marcos personal injury accident lawsuit.
Contact a Personal Injury Attorney. The earlier you contact a personal attorney, the better able they are to help you develop a strong strategy for obtaining compensation for the harm you suffered from the hit and run. An attorney may be able to help you evaluate insurance company settlement offers, so you don't inadvertently accept less than your case is worth.
Report to Insurance. Report any hit-and-run accidents to your insurance. If possible, consult with a San Marcos personal injury lawyer before talking to insurance. They will help advise you regarding how to avoid common traps insurance companies use to get you to try to undercut your personal injury claim.
Bringing a San Marcos, CA Personal Injury Case – FAQs
Who Can File a San Marcos Personal Injury Lawsuit?
A personal injury lawsuit is a civil lawsuit that can be brought by anyone that suffered harm as a result of the wrongful conduct of someone else. The wrongful conduct does not need to be intentional (and often is not), it merely needs to be negligent, which means that the person did not comply with their general duty to act reasonably under the circumstances. For example, if a driver was not paying attention and accidentally swerved into another lane, causing an accident a negligence claim can be brought even though they did not mean, or "intend," to cause harm.
If the injured person passed away, their surviving close family members may file a personal injury lawsuit. There are two potential types of post-death suits: wrongful death suits and survival suits. In a California wrongful death action, the family members claim the harm they have suffered as a result of the death such as loss of financial support and companionship. In a survival action, the family brings suit on behalf of the deceased for the harm the deceased suffered before death. In limited cases, both types of claims can be brought.
How Long Will My Personal Injury Case Take?
It depends on the specifics of your case. There is no set amount of time for civil cases. Some cases settle within a month, while others continue for years until they proceed to trial. The length of time it takes to finish or settle a case depends on several factors. Factors that influence a case's length include injury severity, identification and resources of liable parties, time to recover, and how long it took you to seek legal assistance.
A personal injury attorney can help you expedite the resolution of your case – and increase the likelihood of a positive resolution. The experienced San Marcos personal injury attorneys at Gomez Trial Attorneys are experienced at applying the law to pressure negligent parties to timely settle at full and fair compensation.
The Person Responsible for My San Marcos Personal Injury Is Facing Criminal Charges — Does This Matter?
A pending or completed criminal case does not prevent you from filing a personal injury case. Personal injury cases are civil lawsuits. This means that even if the person responsible is not held criminally responsible for your injuries, or the death of a loved one, they can still be held civilly liable. The two cases are not connected, and because of the California statutes of limitations, you must file a civil case within two years of the injury.
What Should I do if the Insurance Company Is Claiming My San Marcos Injury Was Pre-Existing?
Stay calm. This is a very common tactic that insurance companies use to try to minimize or avoid paying out the compensation you are entitled to. Often, they will scour medical records to find any prior injuries or illnesses that resemble your claimed injuries.
Just because the insurance company says an injury was pre-existing does not mean it was. The injuries may be completely unconnected and simply involve the same body part. Or, even if there is some relation, the personal injury accident may have exacerbated a pre-existing injury, and the negligent party should be responsible for that worsening.
Remember: this is just an argument the insurance company is making, and it does not mean you do not have a valid personal injury claim. Your San Marcos personal injury attorney can help you sort through the insurance company's arguments and defend against them.
Why Should I Avoid Accepting the First Offer Made by an Insurer?
You may have heard that you should not accept the first offer from an insurer and are wondering why? The reason is that a quick, low offer from insurance companies is a common strategy to try to get their insured out of the case without paying you full compensation. Insurance companies hope that you won't be represented by an attorney yet and will accept the offer out of fear that you otherwise won't recover any money. Don't be pressured into accepting any settlement before consulting with an attorney to ensure the offer is fair compensation for your claims. If you do, you give up the future right to pursue more compensation.
What Happens If My Injury Occurred on the Job?
California's businesses are generally required to carry Workers' Compensation Insurance. In most cases, you cannot file a personal injury lawsuit against your employer. However, this does not mean that you would be unable to file a suit if there is a third party who is responsible for the injury. Some examples where this can happen include an independent contractor who is operating a forklift and causes an accident resulting in your injury.
Another instance of a work-related injury would be if you are working on a piece of equipment that turned out to be defective. Even though the accident occurred on the job, the defective equipment may be a result of a manufacturing problem or a maintenance problem that the manufacturer or an outside maintenance company could have caused. To ensure you understand your rights, speak with a personal injury lawyer who has experience handling the type of injuries that you have suffered.
How Long Does it Take to Settle a San Marcos Personal Injury Lawsuit?
Just like the case of how much you can anticipate in damages, no one can determine the time it will take for a personal injury lawsuit to settle. Some of the factors that could play a role include when you file a lawsuit. The sooner you file a lawsuit in San Marcos, the sooner it could settle.
The insurance company may offer you a settlement that you find acceptable versus going to court to have a trial. If the case goes to trial, there may be a longer period of time between filing your suit and settlement or judgment. If a trial is involved, the defense may appeal, which may mean it will take more time to get the result. Rest assured, however, that we will do everything to resolve your case as quickly and as fairly as possible.
How Much Does a San Marcos Personal Injury Lawyer Cost?
Hiring a San Marcos personal injury lawyer should cost you nothing upfront. Most personal injury law firms, including Gomez Trial Attorneys, offer a free initial consultation and take cases on a contingency fee basis. Under this type of payment arrangement, you do not pay any legal fees or costs upfront. Instead, you only pay if we recover compensation on your behalf.
If we obtain compensation for you through a settlement or trial judgment, legal fees and costs are taken of the recovery. Legal fees for your San Marcos personal injury attorney are calculated as a percentage of the amount recovered. Costs will be what we actually spent on your behalf to bring and litigate your lawsuit. We understand this is probably new to you, and we are happy to explain more and answer any questions you have about payments.
Need a Personal Injury Attorney in San Marcos? Get Gomez.
At Gomez Trial Attorneys our experienced San Marcos personal injury attorneys are committed to protecting your legal rights and helping you obtain compensation for your injuries. Our team has recovered more than $ 750 million in compensation for California personal injury clients.
Above, we've covered some of the most common questions our San Marcos personal injury clients ask us, but we know you may have other questions and probably want to know more about the strength of your specific case. We are here and happy to answer those questions in a free case evaluation. Contact us today at (619) 237-3490 or hereto schedule yours.
"I am very satisfied with the outcome with Gomez and I would definitely recommend Gomez to anybody, we tell people all the time, Get Gomez! They are really thorough with everything and they make you feel real comfortable."
Our Process...
Easy as 1. 2. 3!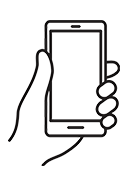 We will determine your case and submit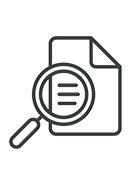 You will get regular update from us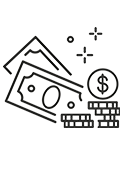 Collect your compensation

"John helped me find doctors, he referred me to his neurologist, his physical therapist, I mean, anything I needed he was right there, every step of the way. I couldn't have asked for a better result from all of this, I would absolutely recommend Gomez Trial Attorneys."

"During the time I was working with Gomez Trial Attorneys, they treated me very, very well. 100% of the time, they believed me, and they were very compassionate. They felt sorry for what happened and they understood the therapy process."

"They held my hand the whole time and kept me in the loop every aspect of my case which was very refreshing to me. They helped me get my settlement offer as fast as possible and I was able to keep my farm"

"The Gomez experience was the best experience it could be for me really, only positive things to say. They really were there every step if the way. Thanks to Gomez Trial Attorneys my dad is able to support my family as a single father"

"He opened the door for me to join his firm to help other brain Injury survivors and I never met another firm who is like this who was so understanding and caring who took the extra step and walked the extra mile with their clients and this is the best"

"I am very satisfied with the outcome with Gomez and I would definitely recommend Gomez to anybody, we tell people all the time, Get Gomez! They are really thorough with everything and they make you feel real comfortable."

"Just helped us through, guided us through, I kept notes all those years, we had questions all the time and they would always keep us informed of what was going on. They just unlayered it, layer by layer, I've never seen anything like them. Thank God for them."
Get your
free consultation
24/7 Support & Free Consultation