After a car accident, many of us know to exchange contact information and insurance information, but what comes next may leave you with questions. The following discusses how to file a car accident claim against State Farm and answers some related questions you may have.
Whose Insurance Company Do I File a Claim with After a Car Accident?
Before you file a claim with State Farm, you'll want to determine whose insurance provider to file a claim with. California is not a no-fault vehicle insurance state. This means that the at-fault driver's insurance company is responsible for paying the personal injury and property damages as a result.
This means that if another party was at-fault for the accident, you will need to file a claim with their insurance provider. You can do this directly, though, most insureds call their own insurance company first; most insurance companies will assist in filing the claim against the at-fault party's policy.
Gomez Trial Attorneys recently expanded and now represents clients in Florida in addition to California. While this post focuses on California car accidents, if you live in Florida, a no-fault state, you'll likely file your claim with your own insurance company. Have more questions? Schedule a free consultation today.
How Do I File a Car Insurance Claim with State Farm?
State Farm, like many modern insurers, allows claimants to file a claim online, with the State Farm app, and by phone 24/7. If you are filing a claim against State Farm as a third party (in other words, State Farm insurers the at-fault driver, not you), you will file online or by phone.
To file by phone, contact State Farm at 1-800-782-833. File online here. Be sure to select non-customer filing if you are making a third-party claim. If possible, we recommend filing online rather than by phone because it allows you more time to think through your responses. You will also avoid the pressure of being put on the spot to give answers on the phone. Insurance providers are notorious for trying to get claimants to inadvertently undermine their claims.
Regardless of how you file your claim, be sure to have relevant information about the accident in front of you, including, at a minimum: the insured's full name, the insured's policy number, the accident date, make a model of vehicles involved, and the number of any police reports. If you do not know the answer to a question, state or type that you do not know. Do not guess because you could hurt your chances of full compensation.
What Is the Deadline for Filing a Car Accident Claim with State Farm?
As of the date of this post, State Farm does not have a specific deadline for filing a claim. You still need to consider timelines. State Farm requires a claim to be filed within a reasonable time.
Additionally, under California law, there are strict deadlines for filing a lawsuit. A lawsuit for personal injuries, which are usually the highest amount of damages, must be filed within 2 years in California. The deadline is three years for property damage.
What Happens After I File My Claim with State Farm?
After you file your claim, State Farm will review and investigate your claim and then provide you with a settlement offer. Once you accept a settlement offer, State Farm will send you a check and/or your repair company a check for the amount it owes you. State Farm outlines its claims process here.
When going through the claims process, proceed with caution. Insurance companies are notorious for using tactics to get you to undermine your claim. For example, during the investigation phase, adjusters may ask questions designed to get you to inadvertently claim responsibility for the accident. When talking to adjusters, less is more. If you do not know something with 100% accuracy, simply say, "I don't know." Additionally, avoid talking about your feelings, which can also be twisted.
As another example, during the settlement offer phase, insurance companies often start with very low offers and make it sound like you have to accept them (you don't). If you are unsure whether a settlement offer is fair, have an experienced car accident attorney review it for you.
Insurance companies like State Farm must pay you within 30 days of settling your claim in California. It takes State Farm, on average, about 30 days to pay out on a claim; this is average for the industry.
Do I Need a Car Accident Attorney to File a Claim?
No, you are not required to have an attorney to file an insurance claim with State Farm after an automobile accident. However, it is often advisable to hire one. An experienced California car accident lawyer, like the ones at our firm, Gomez Trial Attorneys, can help you through the claims process by ensuring that you file the claim correctly and do not make any common costly.
But an attorney's representation of you goes far beyond the claims process. A car accident attorney will develop your case, negotiate with insurance companies, and if needed, file suit. An attorney will also provide insight into what a case is worth so that you don't inadvertently settle for less than your case is worth.
If you are unsure whether working with an attorney is best for you, there's good news! The overwhelming majority of California car accidents offer free, no-obligation consultations so you can learn more without any financial commitment. You can learn more about the costs of working with an attorney in our article, How Much Does It Cost to Hire a Lawyer?
Need an Experienced California Car Accident Lawyer? Get Gomez.
If you or a loved one has been injured in a California accident that was the fault of someone else, Gomez Trial Attorneys is here for you. To date, our team has won over $750 million for our clients, primarily in the southern California area.
Contact us at 619-237-3490 or here to schedule a free case evaluation.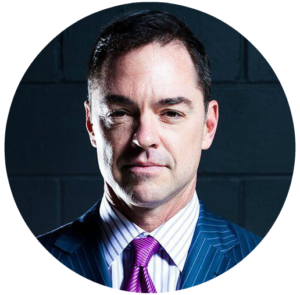 John Gomez
John Gomez founded the firm alone in 2005. Today, John acts as President and Lead Trial Attorney. He has been voted by his peers as a top ten San Diego litigator in three separate fields: Personal Injury, Insurance and Corporate Litigation. Since 2000, he has recovered over $800 million in settlements and verdicts for his clients with more than 160 separate recoveries of one million dollars or more. A prolific trial lawyer, John has tried to jury verdict more than 60 separate cases.