Being involved in a car accident can be an incredibly stressful experience. Not only do you have to deal with the physical and emotional damage of the situation, but there are also legal considerations to consider. One of those considerations is filing an insurance claim. If you have car insurance through Allstate, there are some important things you should know before filing your claim. Here's what you should keep in mind
Your Deductible Will Be Your Responsibility
Before you file your insurance claim, it's important to understand that you will be responsible for paying your deductible no matter who is at fault for the accident. Even if the other driver was 100% at fault for the accident, your deductible will still come out of pocket unless Allstate can recover those costs from the other driver's insurance company or another source.
Notify Allstate ASAP
It's important that you notify Allstate as soon as possible after an accident occurs, even if no one was injured or severely damaged property was not involved. The sooner you contact them after an accident, the more helpful they can be in guiding you through the process and helping make sure your rights are protected throughout every step of filing a claim.
Your Insurance Rates May Increase Unless You Have Accident Forgiveness
If you file an Allstate car accident claim, your insurance rates could potentially increase depending on who was at fault for the crash and whether you have accident forgiveness coverage. If you have this type of coverage — which is usually available as an add-on option — your rates may not increase. Without this coverage, however, even if you weren't at fault for the crash, your rates could still go up.
How to File a Car Accident Claim with Allstate
If you're insured with Allstate, this process doesn't have to be as stressful as it seems. Here are the steps you should take to file a car accident claim with Allstate.
Hire an Attorney: Having an experienced car accident lawyer by your side will greatly increase your chances of getting an insurance payout at Allstate. A good lawyer knows how to negotiate with insurance companies and will be able to ensure that you get fair compensation for your losses. They will also be able to advise you on which documents need to be submitted when filing a claim and make sure that all paperwork is filed correctly and on time.
Gather Evidence: You should make sure you gather evidence from the incident. That includes photos of the accident scene, documents such as police reports or medical bills, details about the accident such as date, time, and location, contact information for witnesses, and insurance policy numbers of those involved.
Log in to Your Account Online: Once you have all your information gathered, log in to your Allstate account online and submit the relevant information.
Get Your Car Inspected: Depending on how much damage there is to your car, you may need to get it inspected by either any shop in the Allstate Good Hands Repair Network or through QuickFoto Claim (for minor damages). If eligible for QuickFoto Claim, upload photos of your damaged vehicle directly from your smartphone or computer to receive an estimate for repairs without having to visit a repair shop.
Receive Payment: If Allstate determines that they are responsible for covering any damages or injuries sustained in the accident, they will calculate how much money should be paid out in compensation. This amount will typically cover costs associated with repairing or replacing damaged property as well as medical bills related to treating any injuries sustained during the incident. Once this amount has been determined by Allstate, they will send out payment either to you or directly to the repair shop.
Why Hiring an Attorney Is so Important
Filing a car accident claim with Allstate can be a tricky process, and it can often be difficult to know exactly what steps to take. Here's how a lawyer can help.
Peace of Mind
Having an attorney represent you in your case can provide peace of mind knowing that your case is being handled by someone who understands how the law works. You won't have to worry about missing deadlines or making costly mistakes in your paperwork because your lawyer will be there to guide you.
Your lawyer is also more likely to get better results than if you try to handle everything yourself, as they understand exactly what needs to be done to maximize your compensation.
Unbiased Advice and Support
Another benefit of having an experienced lawyer on your side during the claims process is that they will provide unbiased support and advice throughout the entire process. Unlike friends or family members who may jump to conclusions or offer advice based on emotion rather than logic, an attorney will give objective advice that considers all angles of your situation.
Contact Gomez Law Firm For Help With Your Claim
Filing a car accident claim with Allstate doesn't have to be stressful or complicated. By hiring an experienced lawyer who specializes in car accident cases and insurance claims, you can feel confident that all aspects of your case are being handled professionally and that you're receiving sound legal advice. To speak with a car accident lawyer, Contact Gomez Trial Lawyers today for a free consultation by calling 866-TRIAL LAW (866-874-2552) or contacting us online.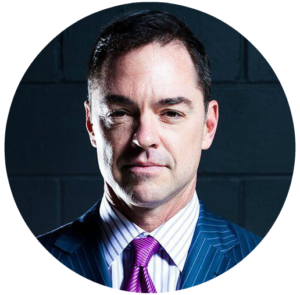 John Gomez
John Gomez founded the firm alone in 2005. Today, John acts as President and Lead Trial Attorney. He has been voted by his peers as a top ten San Diego litigator in three separate fields: Personal Injury, Insurance and Corporate Litigation. Since 2000, he has recovered over $800 million in settlements and verdicts for his clients with more than 160 separate recoveries of one million dollars or more. A prolific trial lawyer, John has tried to jury verdict more than 60 separate cases.